How to Enable Single Item Recovery in Exchange 2013/10
Exchange Management Shell can be used to enable single item recovery in Exchange 2013. In Exchange Online, the recovery is enabled when a new mailbox is created. In case of Exchange 2013, if a mailbox is created, then the process is disabled. When it is enabled, messages that are permanently deleted gets stored and retained in recoverable Items folder of the Exchange mailbox.
The deleted item is retained till the Exchange mailbox item retention period expires. This allows administrators to recover messages that are deleted permanently or purged by the user. When you enable single item recovery for a mailbox database, replicas of the actual items are retained in case a message is changed by a process or a user.
Exchange offers this useful feature that helps users to recover items in case they have accidentally removed it. Since enabling this option is the precondition to single data item recovery, users must know how to enable single item recovery in Exchange 2013 /10. Considering this requirement of Exchange 2013 users, this post will discuss the complete method of enabling single mailbox item recovery using native commands of EMS. At the same time, we will inform you about one wholesome tool to perform Exchange 2013 single item recovery in a trouble-free manner.
Instant Solution:
If you do not want to configure recovery of single item in Exchange 2013/10 then try
SysTools Exchange Recovery Software
to retrieve the Mailbox items. The Advance scan option of this utility recovers permanently deleted mailboxes and data items from loaded offline Exchange database file in a hassle freeway.
Points to Remember before Enabling Single Item Recovery in Exchange 2013
It is essential to assign necessary permissions before starting the recovery of Exchange single item.
The Exchange 2013 mailbox uses the deleted items retention settings of the database by default. This time period is 14 days by default for mailbox database and the user can configure this settings on per the mailbox .
Users cannot use EAC (Exchange Admin Center) for enabling or disabling Exchange recovery procdure.
The default deleted item retention period is fourteen days in Exchange Online. Users can extend it according to their requirement.
Configure Single Item Recovery in Exchange 2013 Using Exchange Management Shell(EMS)
Step 1
To perform the recovery of Exchange mailbox items, the users need certain basic things. The user should either have an Enterprise Client Access License (CAL) or Standard CAL License. If one has an enterprise CAL license, then he can do Multi-Mailbox Search else with Standard CAL, one can search only a single mailbox at a time.
Next SingleItemRecovery should be enabled for that mailbox. Users can do this only with the help of Powershell command.

This command enables the SingleItemRecovery for a mailbox.
Examples:
Enable the Recovery Process for a Single User:

The given example configure single_item_recovery in Exchange 2013 for the user named Winslet Wilson
Set Deleted Item Retention for a Single User:
The given example enables recovery of Exchange mailbox items of the user named Samuel Mariam. It sets the deleted items retention time period to 30 days


Exchange 2013 enable single item recovery in Exchange for Multiple User Mailboxes:
The given example enable the recovery of singe item for all user mailboxes in the organization.

Exchange 2013 configure single item recovery and Set Deleted Item Retention Period for Multiple Users:
The given example enables the process for mailboxes of all the users in the company and also set the deleted item retention period to 30 days

Step 2
After the completion of the above step, then you need to verify you have enabled single system recovery in Exchange for a mailbox and the successful setting of the value for the retained period. Run the following command using the shell for this purpose:

Instant Solution to Perform a Single Item Recovery in Exchange 2013 / 2010
The above-mentioned commands will enable the single mailbox item recovery in Exchange 2013. It usually provides an effective output, but the execution of these commands requires detailed knowledge about the Exchange 2013. Because a small error from the side of users can lead to the loss of data.
If you value your data and do not want to lose any of it, then SysTools Exchange Recovery software is the right choice for you. This software provides advances scan mode option which easily recover permanently deleted mailbox Exchange 2010, 2013, 2016 and data items from loaded offline/dismounted Exchange EDB file.
The recovery manager for Exchange database utility provides scan mode option i.e. Quick & Advance scan which resolves Exchange mailbox corruption & repair pub1 .edb and priv1 .edb file from corruption automatically without using any command.
The Advance scanning option recovers purge Exchange database mailboxes and items. It performs granular recovery on Exchange 2013 and various other versions. In simple steps, Exchange users can carry out Exchange 2013 single item recovery.
Users can select these dual scan option depending on the level of corruption like – to remove minimal corruption from Exchange database select the Quick scan and for highly corrupt EDB file choose advance scan.
After recovery, users can extract mailbox from offline EDB file and export directly to the Live Exchange Server 2016, 2013, 2010, 2007, 2003 mailboxes, Office 365 and various file formats (PST, EML, HTML, PDF, MBOX, MSG) in a simplified manner. You can also recover and restore offline Exchange 2010 database to another server and backup Exchange database by exporting EDB to PST and other file formats.
This software auto-creates the export report in CSV file format which contains the success and fail count of export Exchange mailbox data.
Key Features Of Automated Wizard
Recover soft-deleted and hard-deleted data from Exchange EDB & STM file.
Retrieve all mailbox data including email, calendar, contacts, notes, journals, tasks, etc.
Fix major and minor corruption issues of Exchange Server database file.
Convert EDB to PDF, MSG, HTML, MBOX, PST, EML file formats
Directly import recovered Exchange data in Office 365 and Live Exchange Server.
Support for Dismounted and Offline EDB as well as Public Folder Mailbox.
Maintain Folder structure and keep metadata intact
Suitable with all Microsoft Outlook, Windows OS and Exchange Server versions
Steps to Recover Exchange Database Mailbox Items
Step 1: Start Exchange Recovery Tool and Click on add file button to load offline Exchange 2013 EDB file.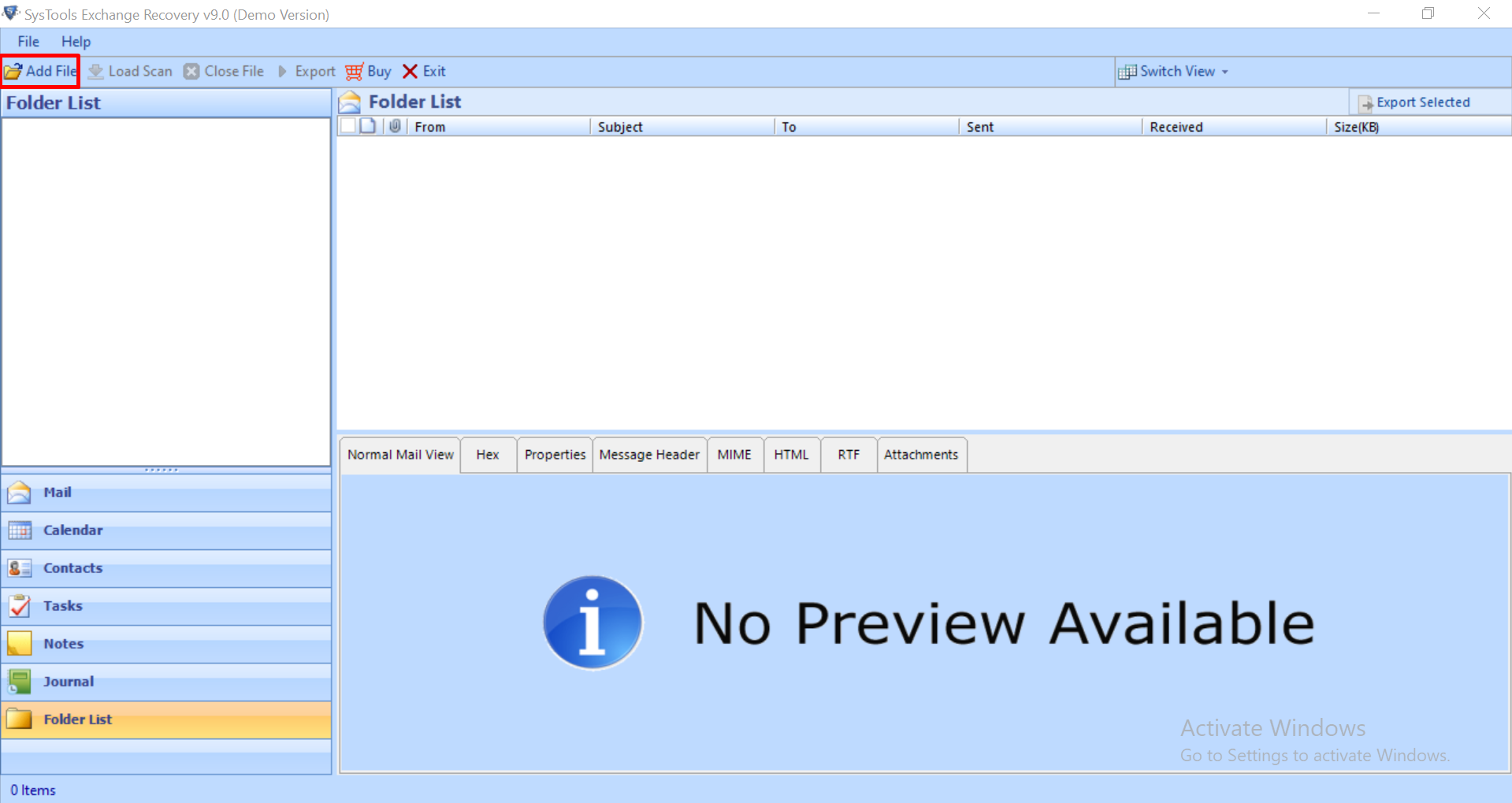 Step 2: Select the Advance scan radio button >> Click on the Add file button.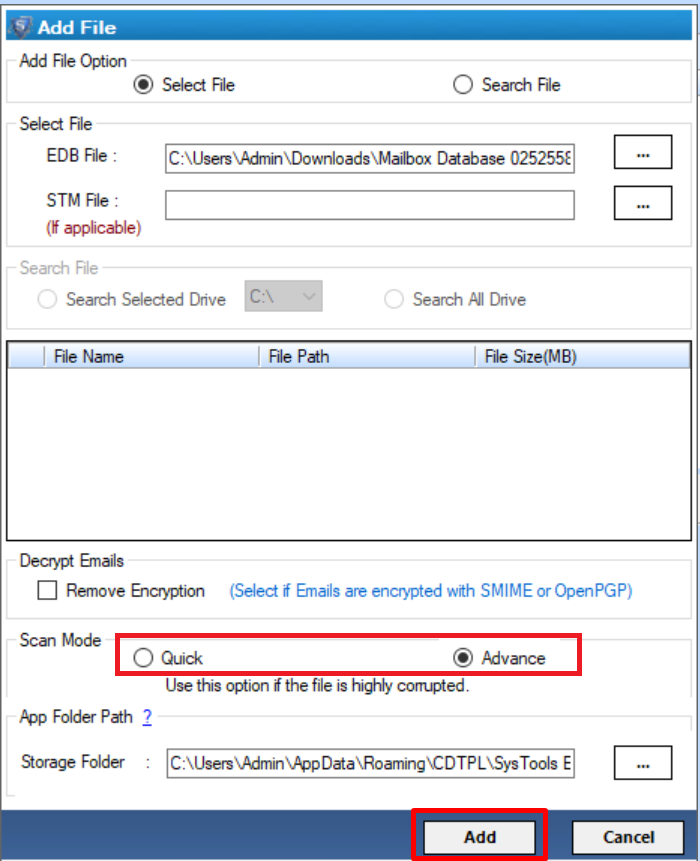 Step 3: Preview recovered data items and mailboxes >> Select mailbox items & Click on the export selected button to export the single item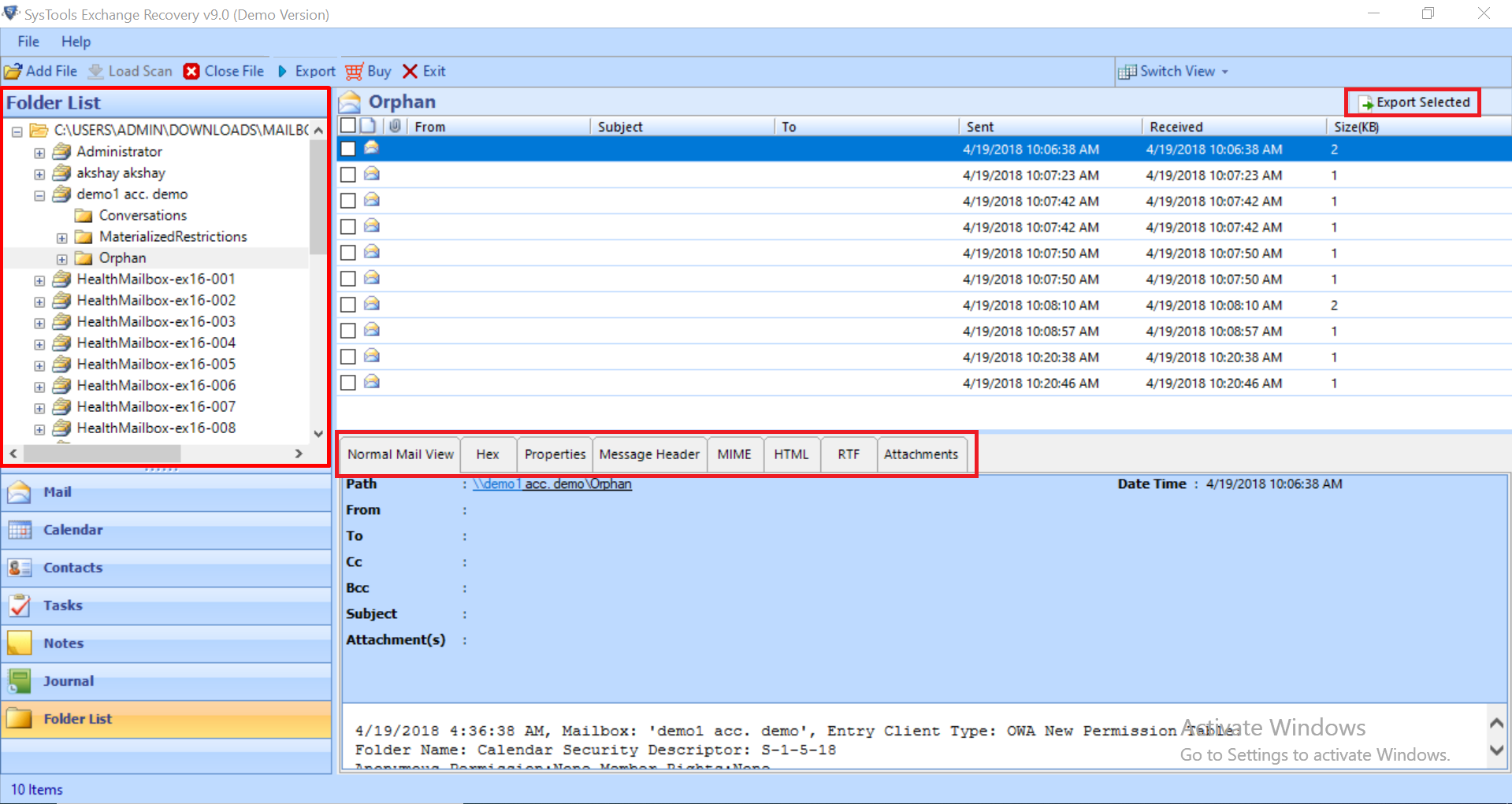 Step 4: Select the export type option >> Click on the browse button to set destination file path >> Click on the export button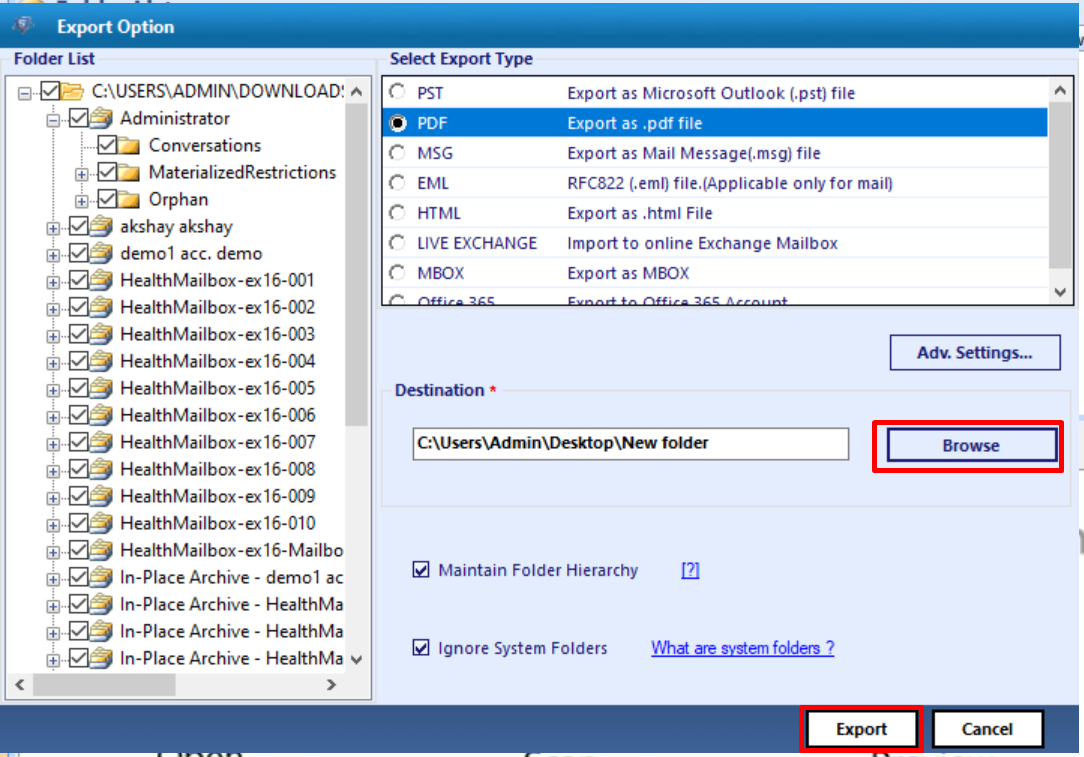 Conclusion
Enable single item recovery in Exchange is one of the prime concerns of the Exchange Server users. If you have lost any information intentionally or unintentionally, you can recover it using Exchange command. But you need to enable single item recovery first. However, you can easily skip all this hassle by using Exchange Recovery software. The software allows single item recovery from Exchange 2013 mailbox without generating any error.