Recovery Manager for Exchange Mailbox – SysTools
Is your organization searching for an alternative to fix corrupted items in Exchange mailbox? Are you finding it difficult to get a feasible solution for the same? Then, do not worry, you are in the right place. Yes, we have come up with a trustworthy approach named as Recovery Manager for Exchange mailbox. Therefore, let us begin the complete process without wasting the valuable time.
Advance Solution to Recover Corrupt Exchange Mailbox
Most of the users prefer a direct solution to recover deleted files from Exchange Mailbox. Thus, here is an appropriate solution known as Recovery Manager for Exchange Mailbox. It is a standalone utility that helps to recover mailboxes stored in Microsoft Exchange. It has the potential to generate an instant preview of all Exchange mailbox components, i.e., emails, contacts, tasks, etc., with corresponding metadata. Moreover, it is compatible with all versions of Exchange Server including Exchange 2019 and all below editions.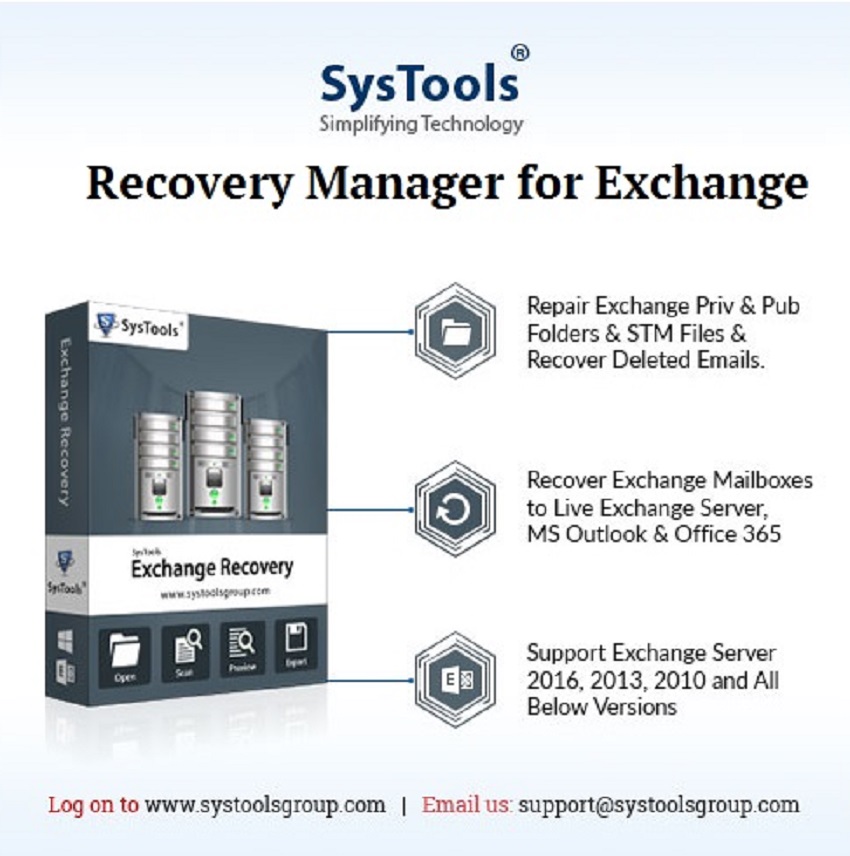 Benefits of Recovery Manager for Exchange Mailbox
To move further first, you need to Download and Install the Exchange Recovery Manager Tool on your system. After that, we will discuss some interesting features of the tool that are listed below:
It is possible that there are many dismounted mailboxes saved in Exchange Server. So, with the help of Add File option users can select one or more dismounted .edb files that can be recovered.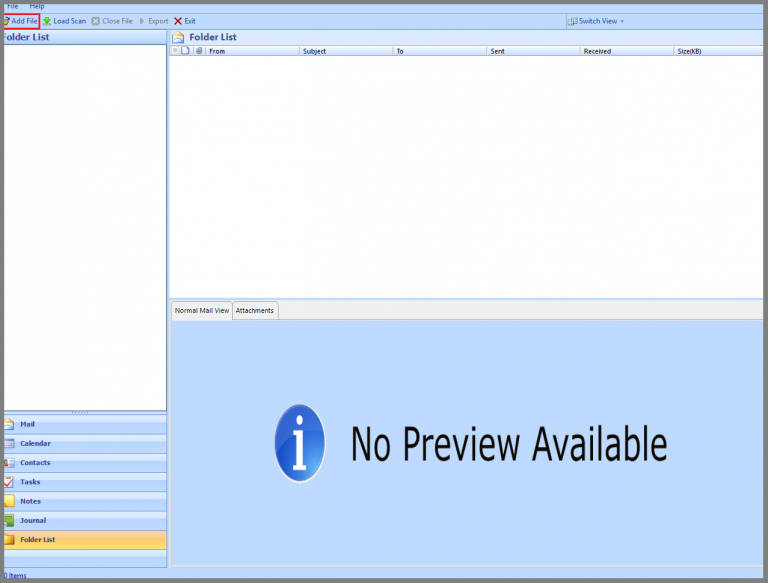 The application offers 2 options, i.e., Select File & Search File. One can choose any of the options as per their requirement:
a) Select File: Browse EDB files from the desired folder. If STM and EDB both are at the same location, then, the software automatically chooses the STM file. Otherwise, you can directly browse the STM file location and add respectively.
b) Search File: This option is used to search Exchange database file. It is used either to search files from all drives or search files from the selected drive.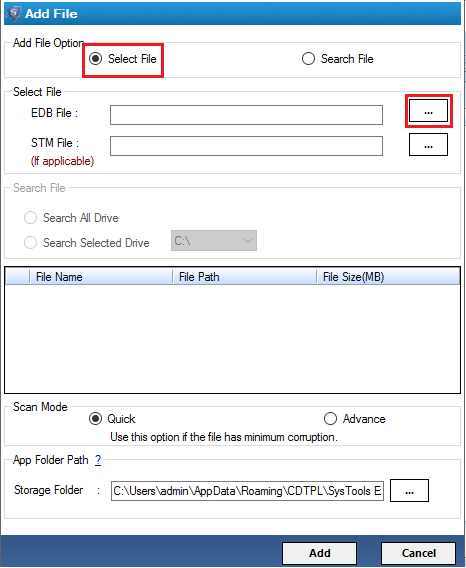 In Recovery Manager for Exchange, you can view the storage location of EDB files. It will give you two different scanning modes such as Quick and Advance. For minor corruption, you can use Quick mode to recover Exchange mailboxes faster. For severe corruption, you can use Advance scanning mode to deal with highly corrupted Exchange .edb files.
After that, you can preview all Exchange mailbox items including emails, contacts, calendars, tasks, etc., with corresponding metadata. It also allows the user to save the scanned copy of recovered files to view again.
a) Folder Hierarchy Maintained: MS Exchange Server contains thousands of mailboxes and to manage all database files, Recovery Manager for Exchange retains the internal structure of Exchange mailbox file.
b) Preview Panes: It offers two display pane, i.e., Normal & Attachments. It will help the Administrator to view a complete list of all items stored in various folder section. You can also view each "Attachment" attached to the particular file. You can preview attachments available inside a specific mail by selecting Attachments tab. It will display the list of all attachments with details available in a file.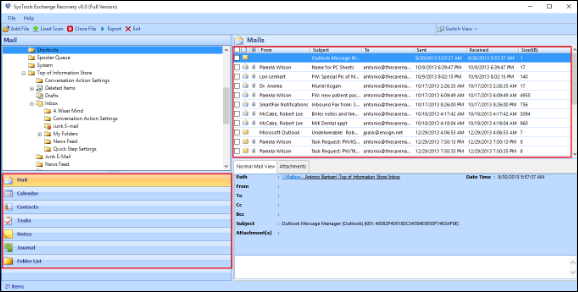 Provide Credentials: You can manage your recover Exchange mailbox in different file formats that support various email clients. Along with this, it facilitates the user to move Exchange mailboxes to Live Exchange environment. For this, you just need to enter the Admin SMTP, Server IP, Password, and Active Directory credentials.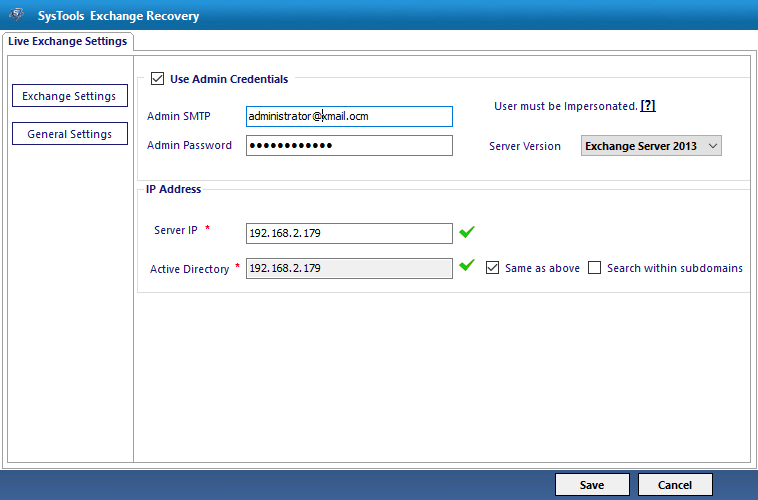 Save Export Report: Once the recovery is done, the software generates the Export report that contains the detail of exported emails along with Source File Name, Fail Count, Success Count. Now, Select the Save option for saving the complete report as CSV format. Also, provide the destination location where to store the Export Report CSV file.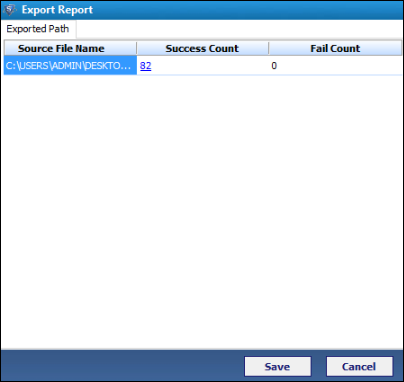 Time to Conclude
At certain times, users want to restore the mailbox items from the Exchange database file. But, they are not able to find a reliable and quick solution to get data back. Thus, in the above section, we have explained an automated solution named as Recovery Manager for Exchange Database. Also, we have covered its numerous advanced features in an absolute way.