Granular Exchange Recovery Tool To Extract Specific Data items
In Exchange Server, the database of entire mailboxes stored in Public and Private EDB File format according to different Exchange Server Version. An Exchange EDB File can be corrupted due to various reasons. To recover specific items stored in mailboxes and fix corruption issues, Power shell commands and Granular Exchange Recovery tool are needed.
While using manual ways, to recover data from Exchange Database at Granular Level can be a difficult task. Since in granular level recovery, we don't need to extract or recover the complete entire database of user mailboxes, but try to access the essential information from the complete mailboxes of large size.
For Example – We need to recover a few email files from the corrupt entire mailboxes of users to save this information for later use or need to move these files to other healthy mailboxes of Exchange Server.
In this Condition, only the Granular Recovery technique can be used. This method tries to extract the only valuable or critical information stored in a damaged or corrupt entire database.
Exchange Server holds the different sections of information such as email, mailboxes, contacts section to save user details, Calendar details to save appointment and meeting details, create  TO-DO  list in Tasklist, and many other features offered to the user.
To extract only a few files from each section can be a difficult task as it all the user data stored in a single EDB File
Need For Granular Exchange Recovery of Data Items in Exchange Server
Various Scenarios occur when we need to recover specific data items, some are given below:
a) Time Consuming and Lengthy process are followed to recover few files from the entire mailboxes.
b) A large amount of space required to restore the database again so the desired items can be accessed.
c) Junk Items also included with the Critical Data in the recovery process.
d) To Extract accidentally deleted data or recovering data from corrupt or damaged EDB File.
Pros of Using Exchange Granular Recovery Technique
a) Save Space to restore completely recovered data of mailboxes.
b) Recovering only the critical Data (emails, contact, calendars, etc..) files from entire mailboxes
c) Save Effort and Resources during the Recovery process.
d) Avoid Time Consuming and Lengthy process of restoring only a few emails or other files.
It's difficult to perform recovery of specific emails file, contact details, task list created by the user, and appointment details of essential users at the granular level.
The Best solution for Exchange users is to go for Systools Exchange Recovery tool, which is the granular recovery technology used by all Exchange Experts and Naive users to solve their problem without facing data loss in a small amount of time.
This utility offers various features that allow the user to perform recovery of exchange data at a granular or small level. Tool recover & repair pub1.edb file and priv1.edb file from corruption and permit the user to view the Exchange EDB information on the basis of different sections.
The software supports various mailboxes such as – user, disconnected, legacy, shared, archive & data items like – tasks, mails, notes, journals, calendars, contacts and export directly to the Live Exchange Server, Office 365, EML, HTML, PDF, MBOX, PST, MSG formats.
Granular recovery technology easily extarct mailbox from offline EDB file to various file formats. It provides quick and advance scan mode option which recovers offline/dismounted Exchange database file. During Exchange mailbox corruption user can load the EDB file and select one of the dual scan mode to remove the corruption. 
It auto-generate the export report in CSV file format which contains success and fail count of exported Exchange mailbox data.
Best Way to Execute Granular Exchange Recovery on Exchange Database
To perfectly extract the specific desired file from corrupted recovered Mailboxes, a user needs to first download the utility from the below link:
Note: The tool supports Dismounted/Offline Exchange Database File (.edb format) of Exchange 2019, 2016, 2013, 2010 and below version
1) Now Install the software and Open software.
2) Now Click on "Add File" Option to recover the mailboxes items from corrupted or damaged EDB File.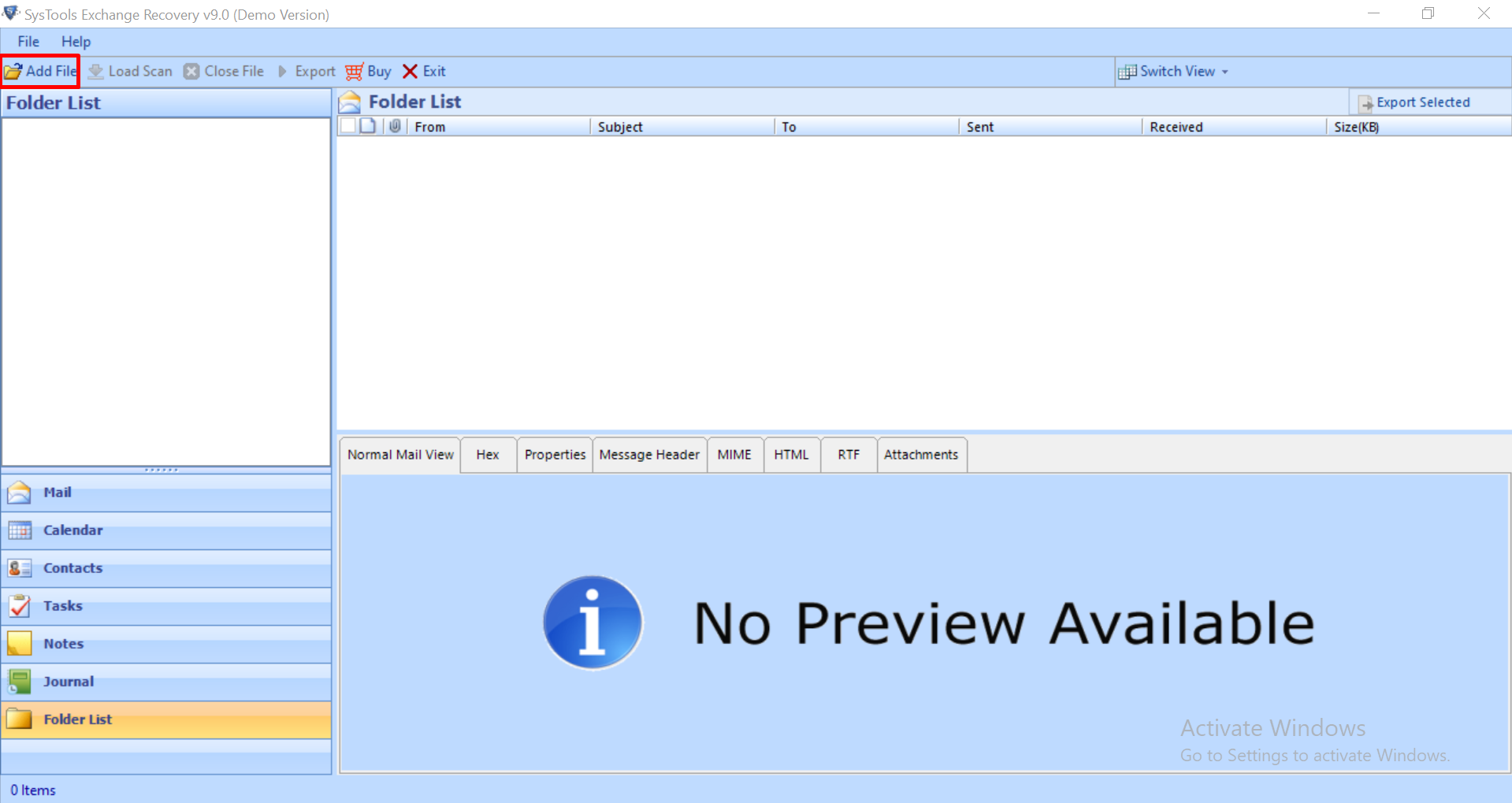 3) The tool offers an advanced option to Select and Search EDB File.
4) Scan Mode: Tool offers two option to perform granular level recovery of Data items:
Quick Scan: For Minor corruption issues related to EDB, Select "Quick Scan Mode"
Advance Scan: This mode used to extract data from the highly corrupted EDB File and save them into the granular level.
Decrypt Emails: Remove two types of Email Encryptions SMIME and OpenPGP from email messages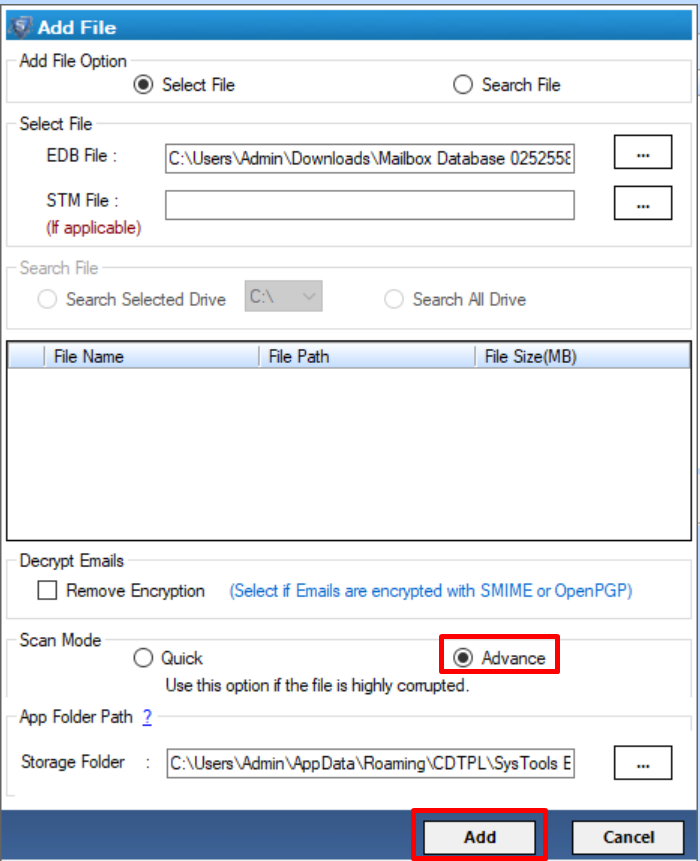 5) Hierarchy Folder Structure: Now Tool will recover and display the Data according to mailboxes and maintain a hierarchy structure of data.
So that specific data can be easily searched from the entire mailboxes. Click on the " + " icon to view the complete file and folder of the different sections.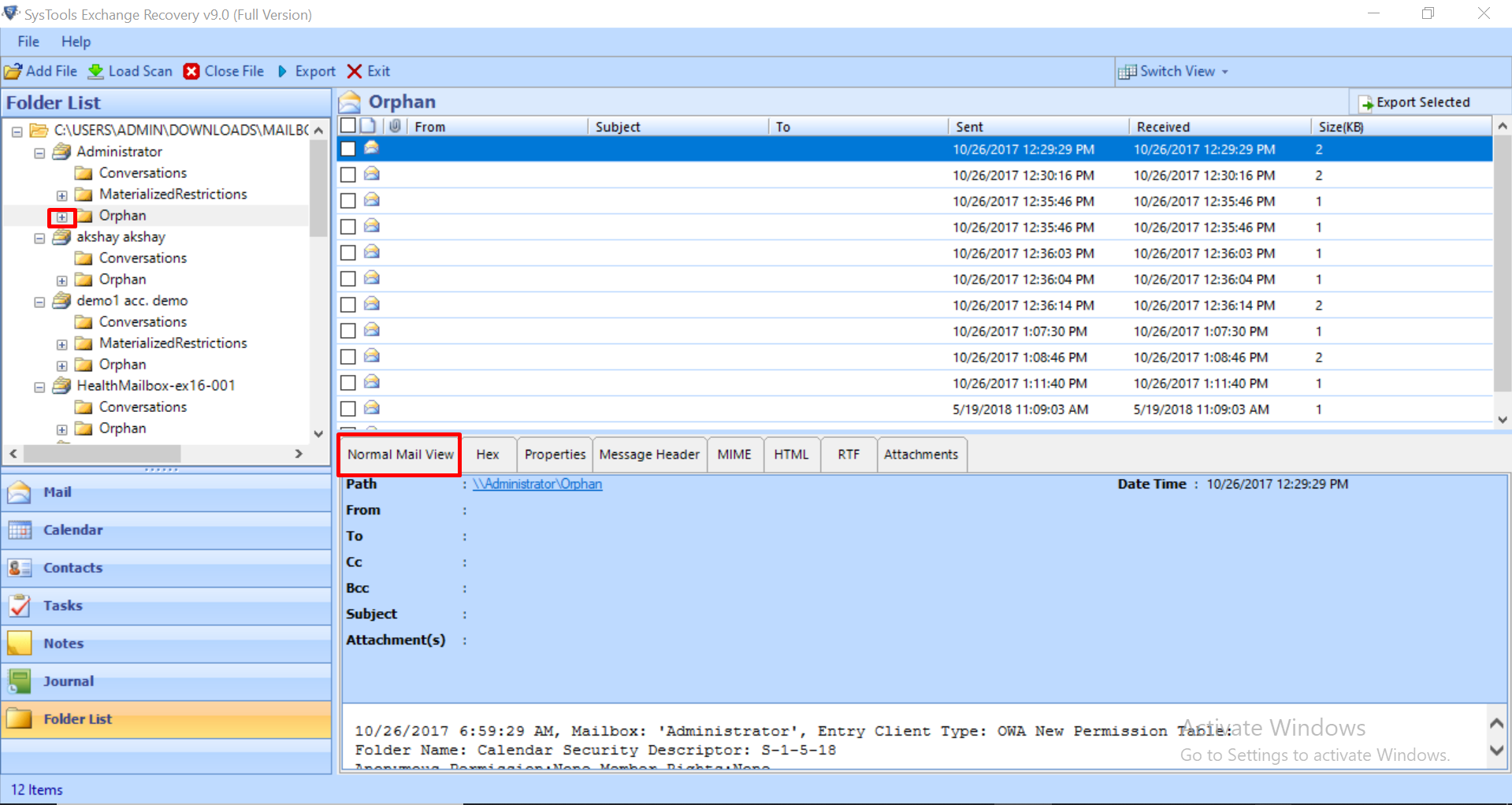 6) Within the Display Pane of the Software, a user can preview the complete list of all items at the granular level. To know more about the specific file, click right, and select the preview option.
According to data, software display the information such as "Email " file holds sent, receive, message, size, and more meta-data details related to file.
7) Directly select the Selection of "Mail, Contacts, Notes, Journal, and Calendar" to view the data according to it on the Right-Pane of the software.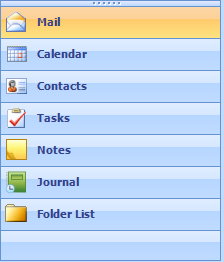 8) To Export the specific items, just select the items and click on "Export Option".

9) Select File Format: Choose the Desired File format to restore the recovered items. The tool offers different file formats such as " PST, EML, HTML, MSG, PDF, MBOX " and many more.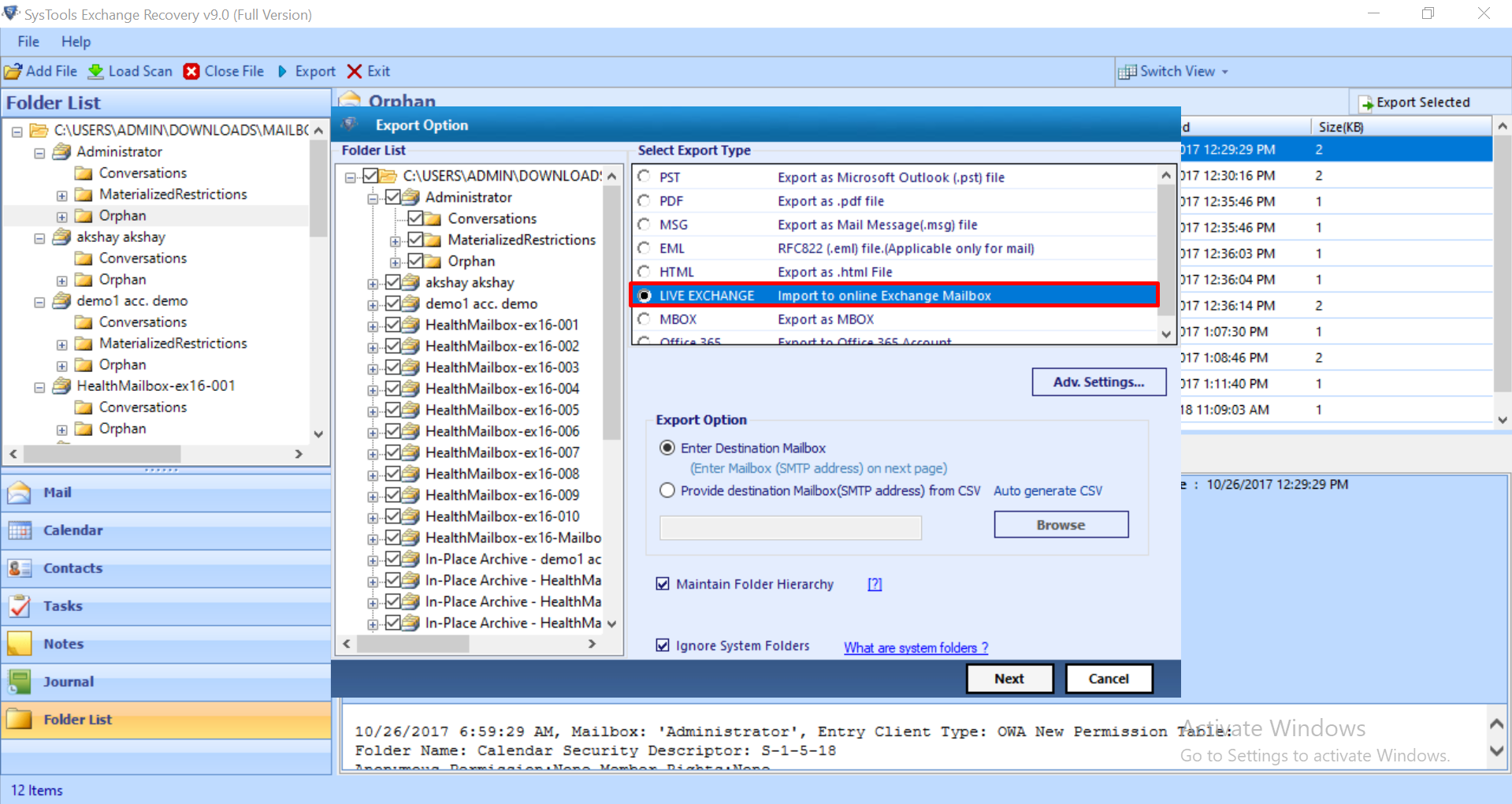 10) Import Directly into Live Exchange Server: Software also allows us to restore the recovered data items again to healthy mailboxes of the Exchange Server Profile. Option to restore data in "Office365".
Bringing It All Together
With the Granular Exchange Recovery Tool, the process of recovering specific files from complete entire mailboxes of EDB File becomes so easy that even a naive user now without using PowerShell command or Exchange Admin Center. Tool Supports Dismounted Exchange EDB File and Exchange Server 2019 and below versions.