Best EDB to PST Converter – Convert Exchange EDB Files to PST Freely
Srishty | October 23rd, 2020 | Software Review
To Convert Exchange EDB File to PST Format of Outlook Application, Exchange Administrator and user try to find the easy and quick method, but mostly an automated solution is the best possible in this conversion of EDB to PST File format in Exchange 2016 / 13 /10 and below version.
In this section, we discuss one of the Best EDB to PST Converter Software of SysTools, make the process of converting Offline EDB file data into an Outlook PST format so easy that even non-exchange user without any technical assistance. Before discussing the features of utility first, we need to understand why we need to convert Exchange EDB File into PST Format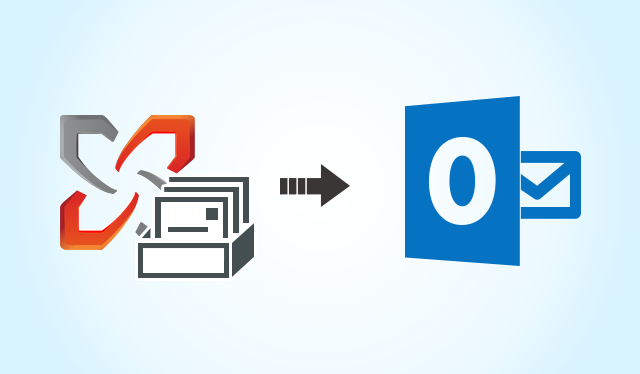 Best Features offered by EDB to PST Software
Recover Exchange Mailboxes: Before converting EDB File into PST File format, an Exchange user needs to be sure about the state of the exchange file. Whether the EDB File in "Healthy" or "Corrupted" state. If the EDB File is damaged or corrupted state, then uses an Advance Scanning mode of EDB to PST Converter. For minimal corruption, another mode known as "Quick" mode included in utility. These advance scanning processes, repair any kind of corruption that become problem converting EDB File into PST Format.
Recover Deleted Items: Tool can recover deleted items of mailboxes such as emails, contacts and calendar details as well as allow user to preview each item with complete details. In Case of email file, meta items details such as Path, from, CC, BCC, Subject and Attachment displayed in the Preview pane of the EDB to PST software. Similarly, Mailboxes Data defined in the various section that helps a user to understand specific item details.
Advance Search Option: Since in different Exchange versions, the location of the created EDB file is different, so to find can become a difficult task. To solve this issue, EDB to PST Converter help a user to find EDB File in all drives without searching manually by opening each folder. Either you can select the single drive or you can select "All Drive" section to search and load EDB File within the utility.
Select Desired Items: One of the unique features of the software, where the user can select the only the desired item to convert into the PST File format. Choose only the items you want to save in PST file format and want to view in Outlook application this helps the user to save time and effort.
Convert EDB File to PST Format: After selecting the desired items, a user just needs to the selection of PST File format to start the process of EDB to PST Conversion. Here mailboxes items such as inbox, Sentbox, draft, contacts, notes, tasks note will convert into a Unicode PST file format supported by Outlook 2016 / 13 / 10 and below version perfectly. The utility easily extract mailbox from Offline EDB file and convert it to Outlook data file. It also provides an option to save Exchange EDB to PDF, MSG, EML, HTML, MBOX and PST format.
Advance Settings: In this EDB to PST Software other best features are added to helps user during conversion process such as Split PST File, Date Filter, Categories filter. Using these Advance filter, a user can split the resulted PST File into smaller size files as some Outlook version still having some mailbox file size issue. With Date Filter, convert only the "Data- Range" details into .pst format and last, not the least, Categories filter helps to select the specific section for conversion
Ignore System Folder & Save Report: During Conversion of EDB to PST File format, a user can check or un-check the field of "system folder" to save space of unnecessary files not needed to move in PST hierarchy. When the conversion process of EDB to PST file is completed, a user can save the complete report into a CSV (Comma Separated Value) file. It included the successful count and failed counted items.
Software Download Link 
Click the link below to directly download the best SysTools EDB to PST Converter.
Download Now Free Purchase Now 100% Secure
View Working Video to Convert Exchange EDB to PST File
Software Specifications of EDB to PST Converter
Size: 34.6 MB
Versions: 3.0
Trail / Demo Version: Download trial version Freely without paying any cost. But there is a limitation of the demo version. You can only export 25 items per folder.
Paid Version: There is no limitation assigned to this Full version of the software. You can completely move Exchange Mailbox Items like Emails, Contacts, Calendar, etc. of unlimited size with ease.
Application Support: Tool is compatible with Exchange Server 2019, 2016, 2013, 2010 and below versions
System Requirements
OS Support: The EDB to PST Converter supports Windows 10 and all below versions
 Required Processor: Intel® Core™ 2 Duo CPU E4600 @ 2.40GHz 2.39GH
 Free RAM: 4 GB is recommended
 Hard Disk Space: 100 MB Free Space needed.
Step by Step Working of EDB to PST Converter Software
Step 1: Download and Launch the Software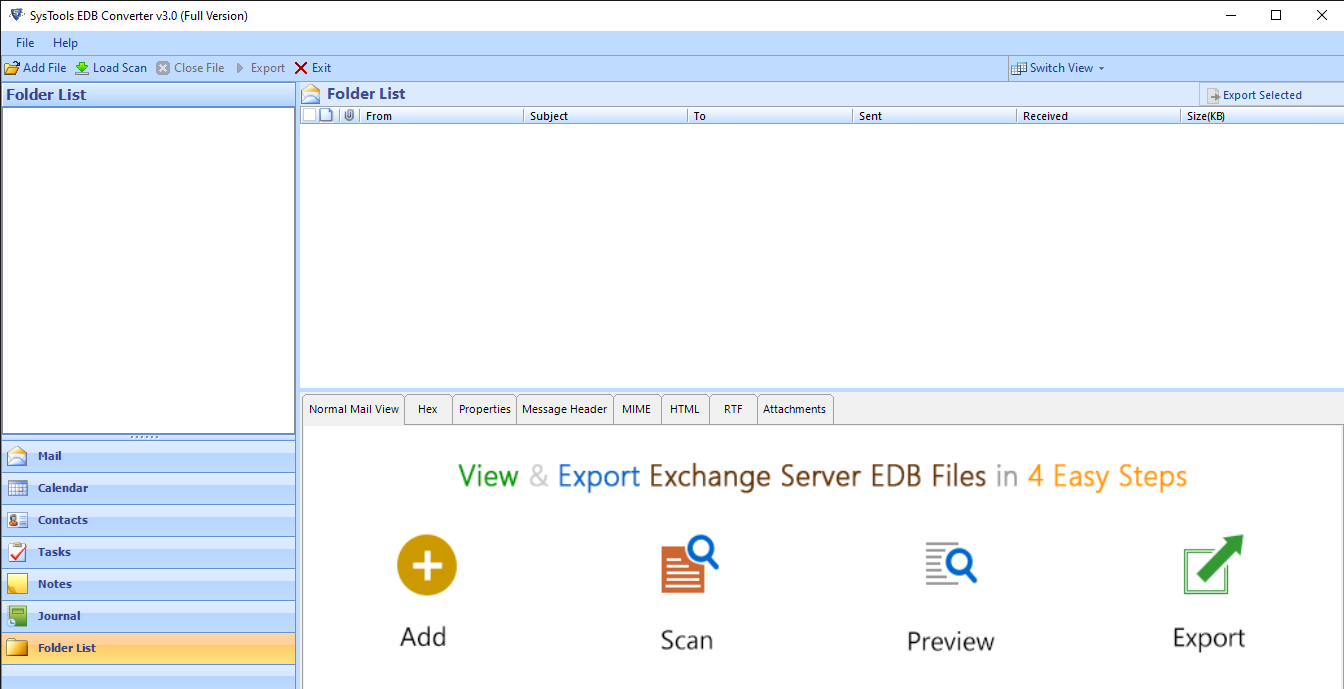 Step 2: Click Add File button to load Exchange Database File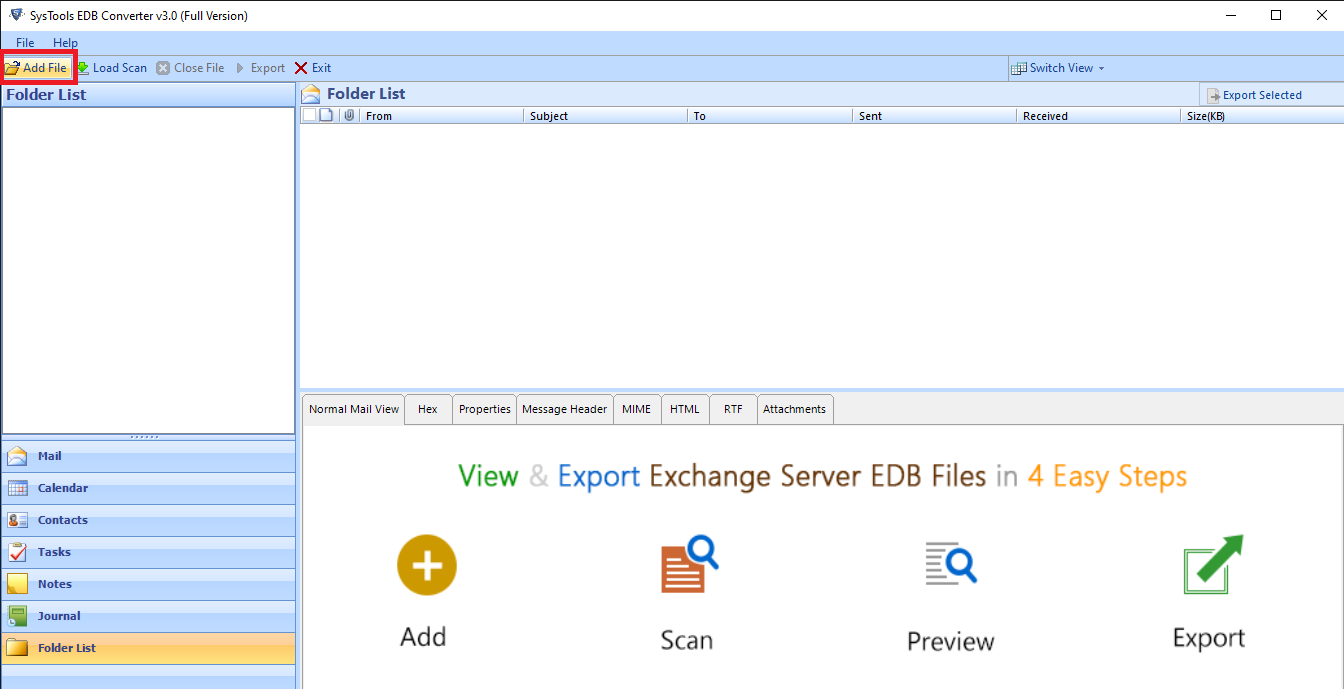 Step 3: Preview the EDB file, Mailboxes and data items (emails, contacts, calendars, notes, tasks & journals) and click on the export button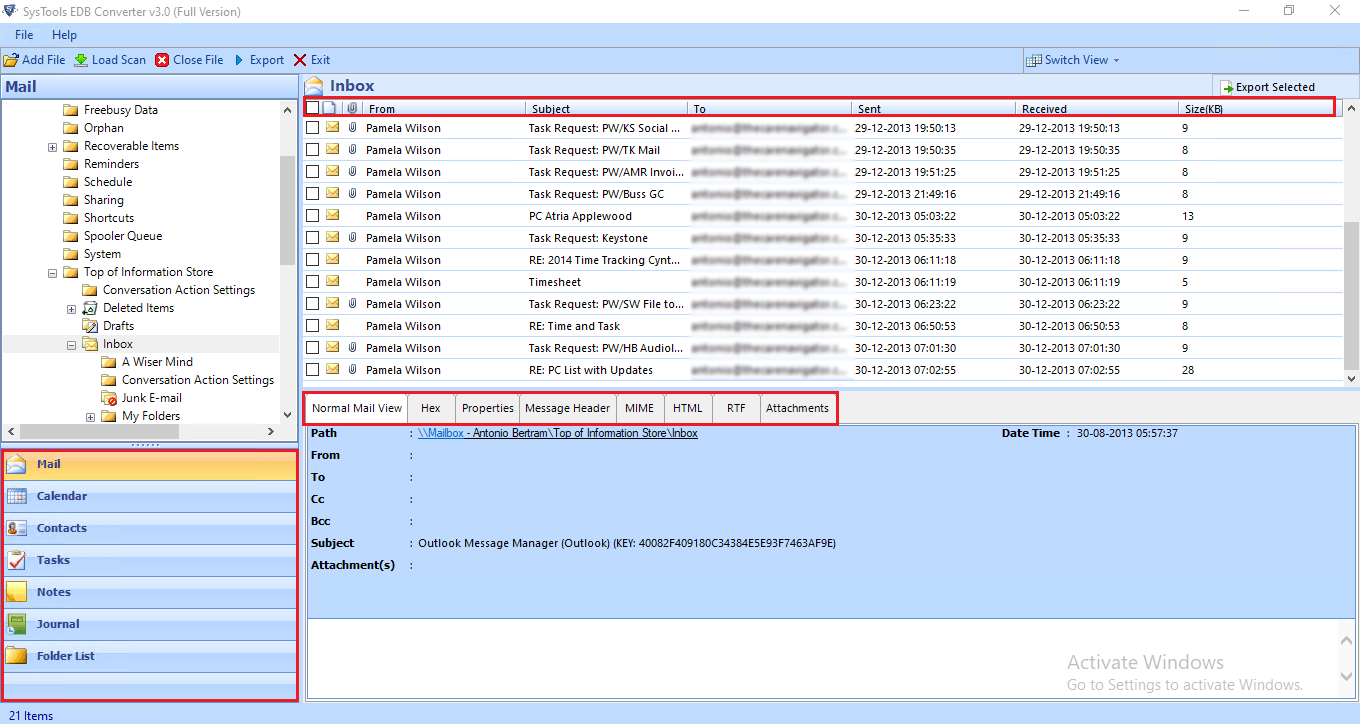 Step 4: Select the Exchange EDB file / Mailboxes > Click on the required file formats > Click on Advance Settings to apply additional options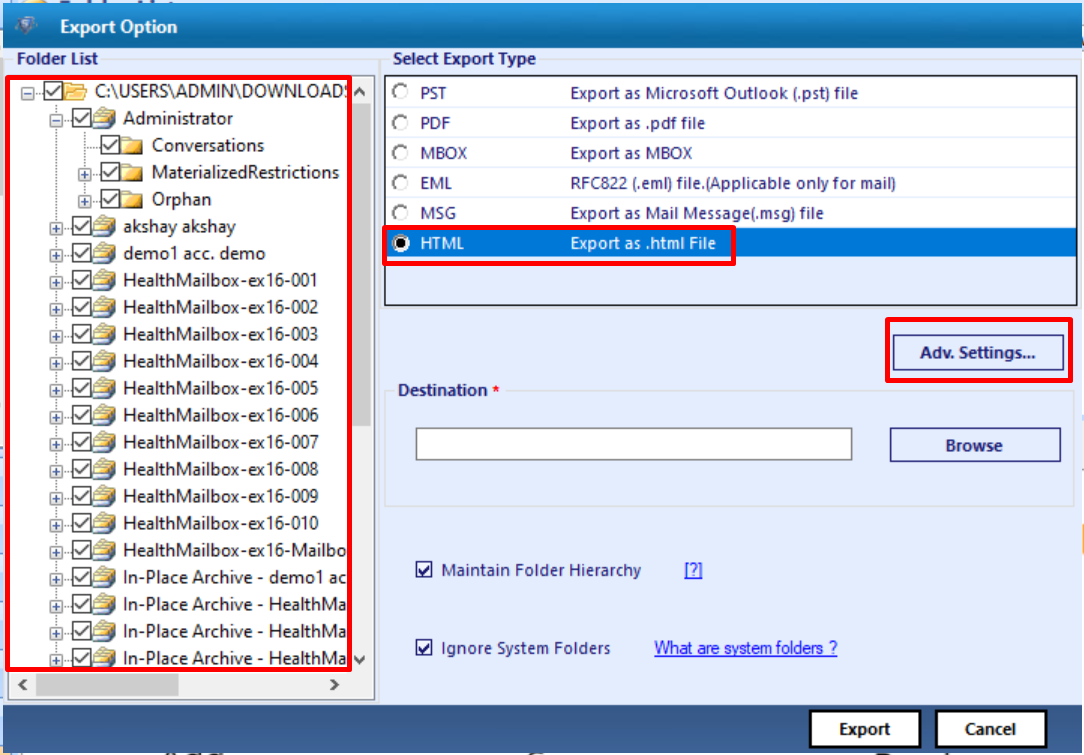 Step 5: Click on Browse button to set target file location > Click on export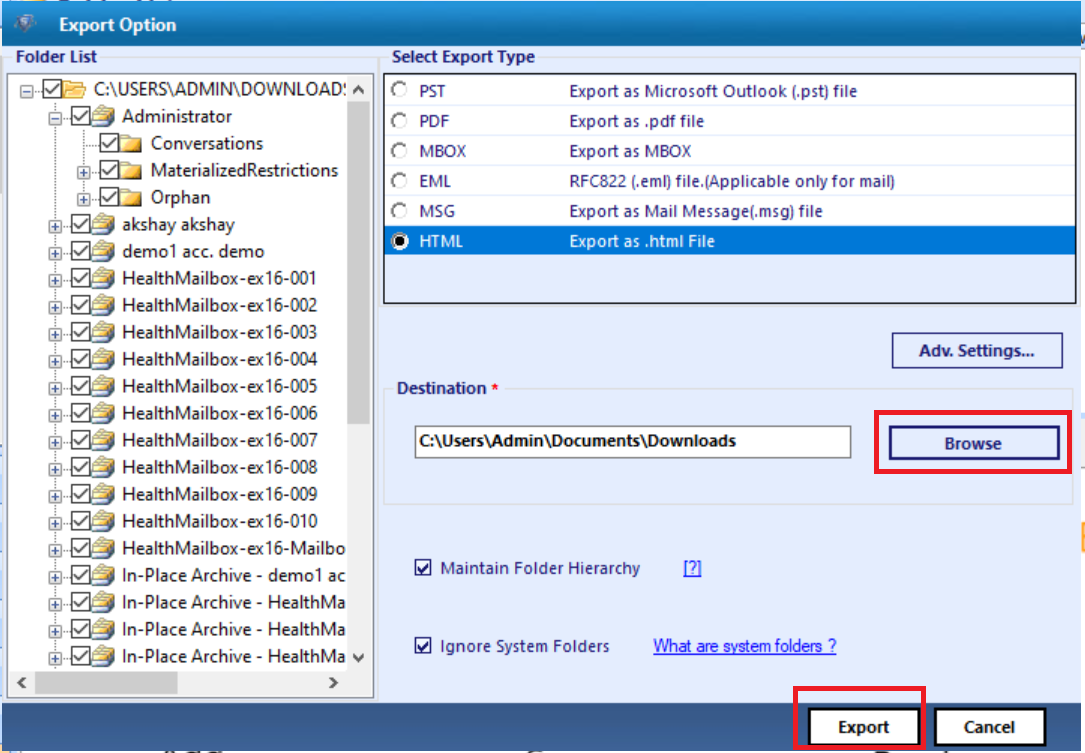 Conclusion
Converting Offline EDB File to PST format, not possible without an automated solution. No Powershell Command and Import/Export Wizard of Exchange environment help you out. To Export Exchange Mailboxes to PST You need Best EDB to PST Converter Software that not only Exchange mailboxes into Outlook format, but also can fix any kind of corruption in EDB File without any data loss but quick and easy to understand while performing conversion process.