How to Convert Outlook Email to HTML Format?
Nowadays, many Outlook users are looking for an effective and reliable approach to export Outlook email as HTML because it helps the users to read their emails in the HTML format. Read this blog in detail to learn more about the best possible solutions to this problem including the Manual & Professional approach to convert Outlook email to HTML. But before starting this main discussion, it is also necessary that users have a brief knowledge about the HTML format. Hence, we will talk about the HTML file format in the following section.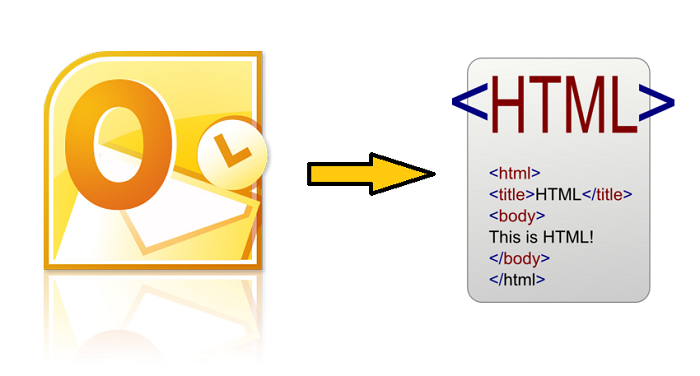 What is HTML File Format
HTML is a file format that uses HTML language. This is a common file type used in creating web pages. It is also the default message format for Outlook. When certain traditional documents are to be created with various fonts, colors, ordered and unordered lists, HTML is one of the best formats to be used. It can also be used when you want to show some images inside your mailbox message.
Instant Solution: Do you have a PST file and want to save your emails in HTML file format without Outlook? In that case, you must take the help of an automated solution that allows you to export PST to HTML with attachments.
Reasons to Transfer Emails from Outlook to HTML Format
This process to save emails in HTML allows users to read Outlook emails in almost all browsers. Since HTML is used in web pages, all HTML files can be opened in web browsers. So, once you transformed Outlook emails to HTML, you will be able to open Outlook emails on any system without Outlook installation. The HTML file is also used to backup Outlook emails.
Convert Outlook Email to HTML Manually
Launch the Microsoft Outlook application on your system.
Open the email that you want to export in HTML file format.
Go to the File menu and select the "File Save As" option. A new window will pop up on the screen.
Browse the folder where you want to save Outlook email as HTML.
Confirm the file name in the "File Name" dialogue box. The subject of the email is generated by default. If you wish to change the file name, then you are required to replace the default file name in the dialog box.
Now, select the HTML from the "File Save As" options.
Click on Save and then continue to convert Outlook email to HTML.
Limitations of the Manual Approach
The above-discussed manual approach is simple and easy to apply but it is suitable for the transfer of single emails in HTML.  For multiple files, users have to perform the same approach again and again for every mail, which make it a lengthy and time-consuming process. Therefore, people with the need to convert bulk Outlook emails do not prefer this method.
Automated Solution to Convert PST to HTML Without Outlook


To overcome the drawbacks associated with the manual approach, users are always suggested to use the PST File Converter wizard. Using this software, users can easily convert any number of Outlook email data to HTML. This application is capable of migrating the entire mailbox data from Outlook including emails, contacts, tasks, notes, etc. It allows users to migrate Outlook data in various other formats like PDF, DOCX, RTF, TXT, etc., without Outlook installation. This is what you need to do to run this tool:
Step 1. Launch PST Converter Tool and add Outlook PST file.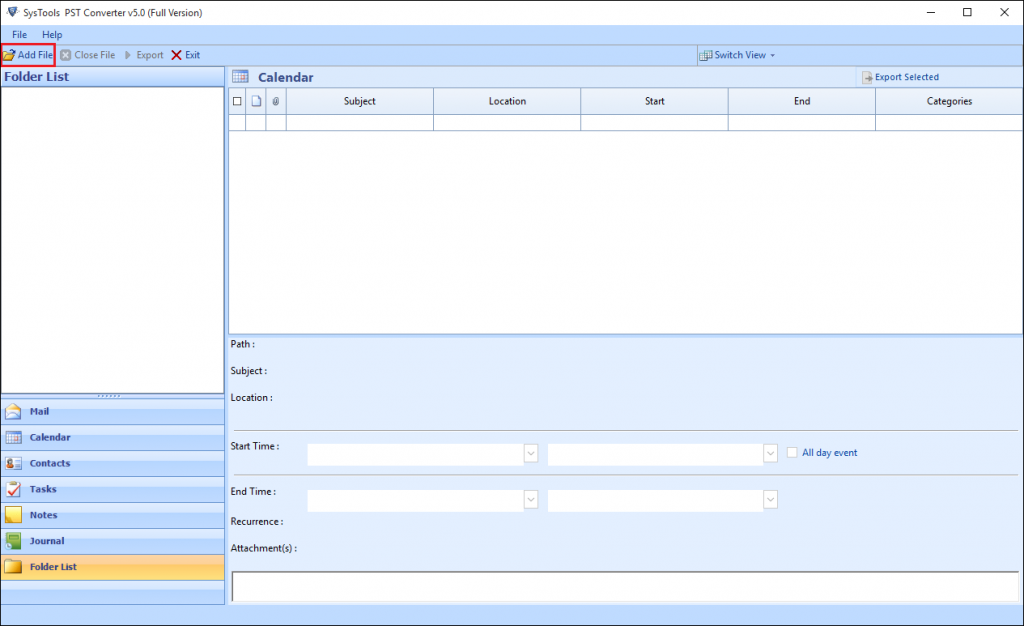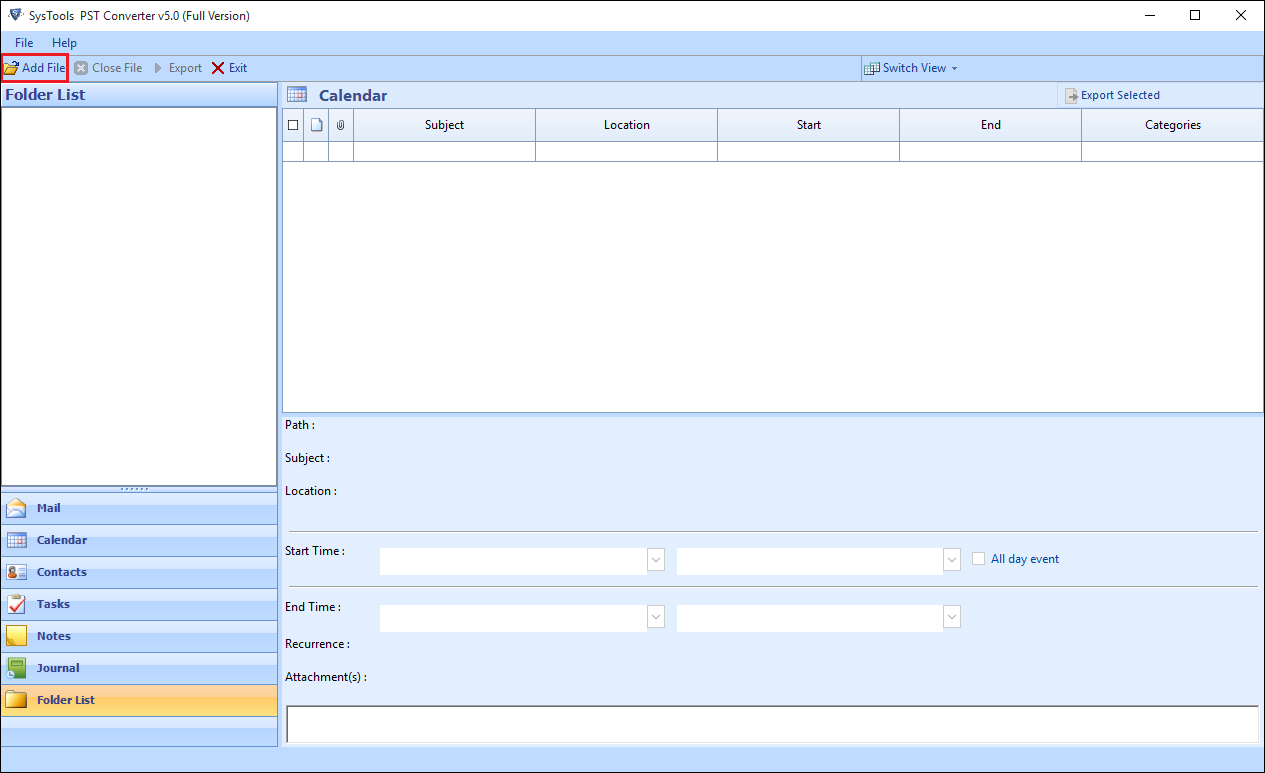 Step 2. Preview all Outlook email data in various modes.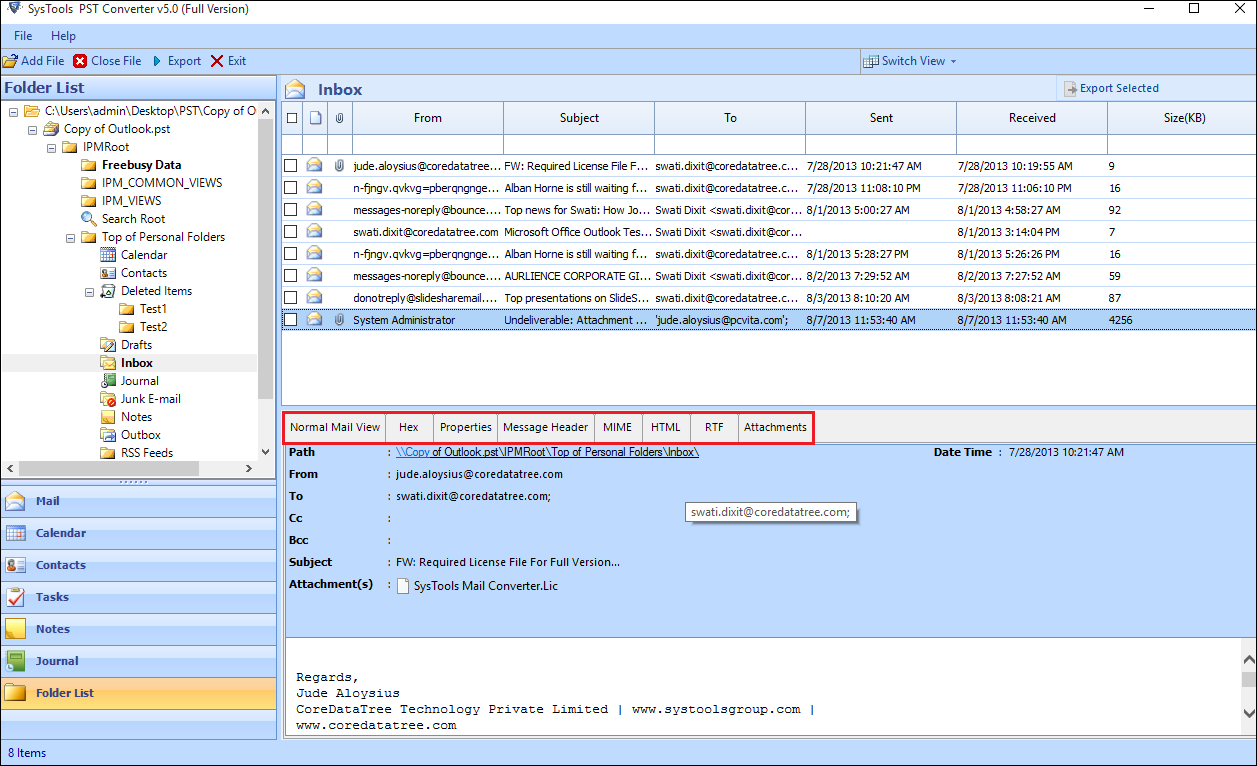 Step 3. Click Export and choose HTML to convert Outlook emails.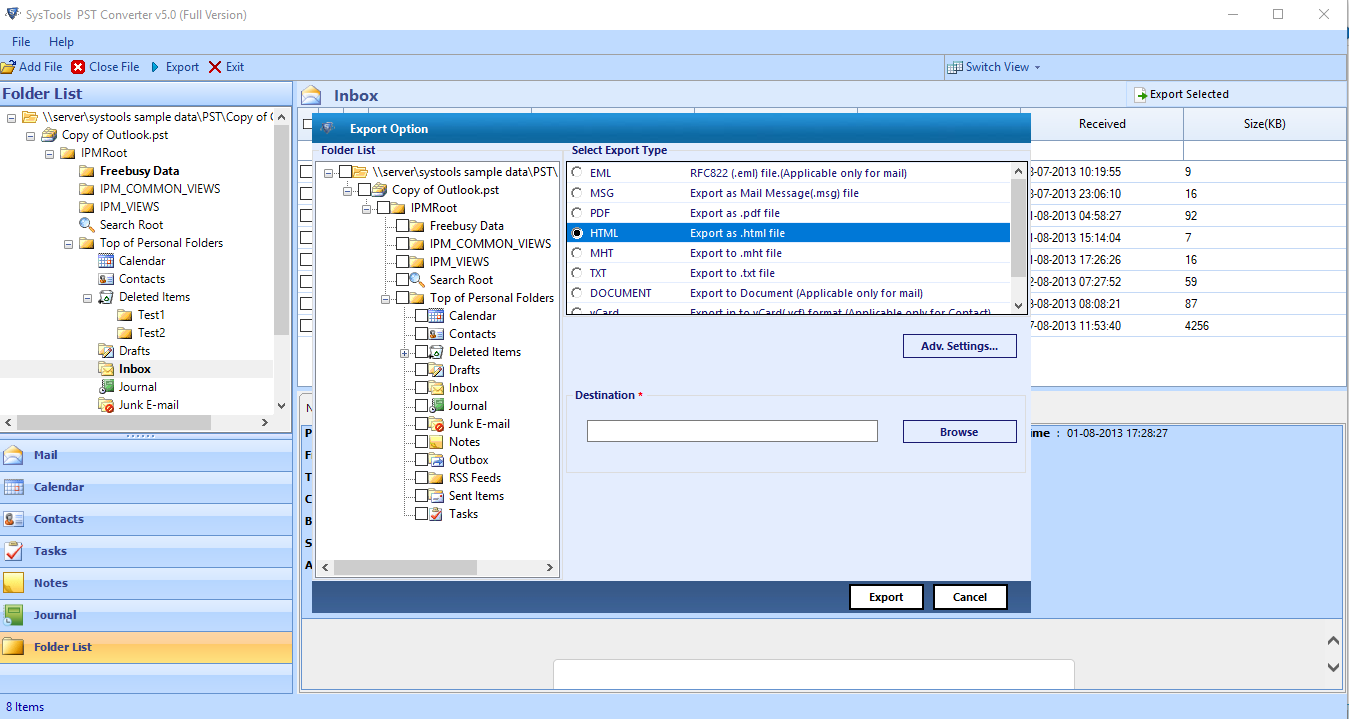 Step 4. Apply advanced settings for HTML files.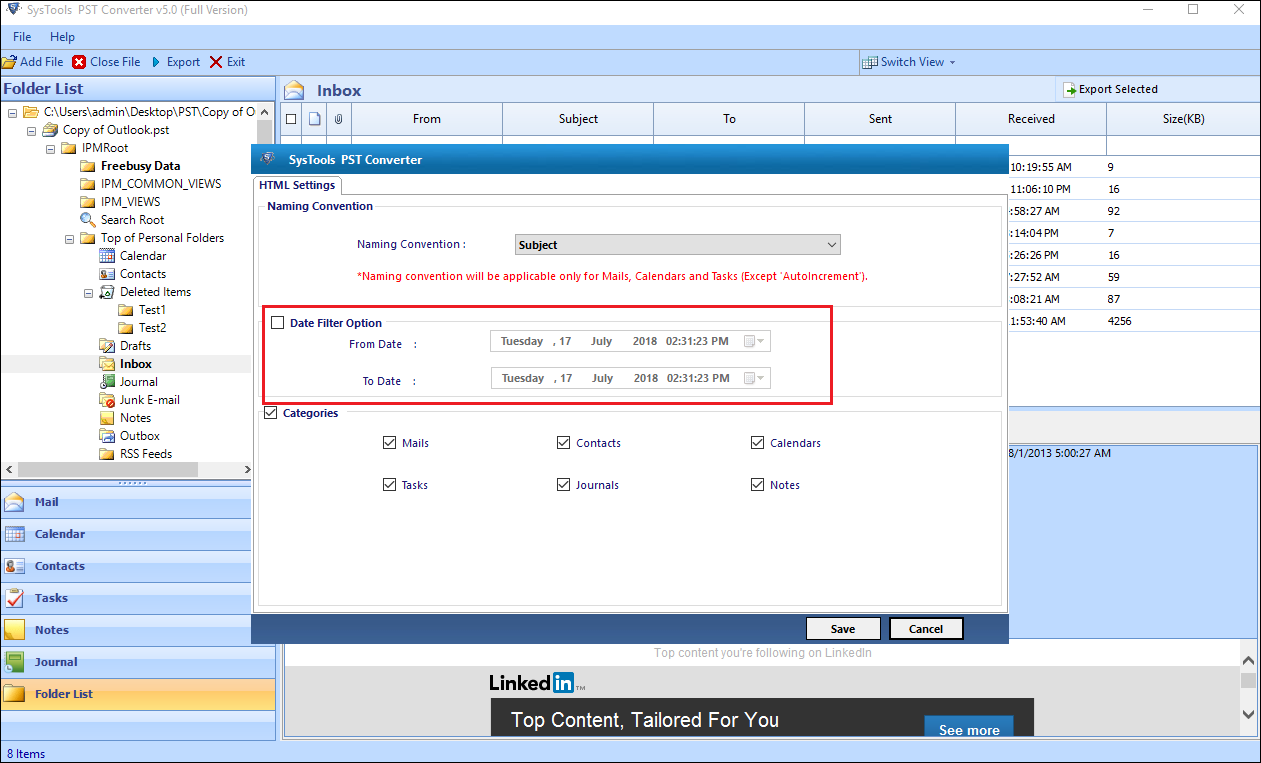 Step 5. Click on Export to convert Outlook email to HTML.

Benefits of Using Automated Solution for Outlook to HTML Export
There are numerous advantages of using the software to save Outlook email as HTML file format. Some of the benefits are:
Convert any number of emails even from corrupted PST files
Date range filter to export Specific Emails from Outlook
Quick and easy to apply process for Outlook data conversion
No data loss and all metadata of Outlook emails are preserved
Convert Outlook email to HTML without Outlook installation
Export emails from any size of PST files (ANSI and Unicode)
Conclusion
To avoid the disastrous situations of data loss, it becomes necessary for the users to have the Outlook email backup. At the same time, users may need to open their Outlook email in HTML format. For both reasons, Outlook users search "how to convert Outlook email to HTML". In this blog, we described two proven techniques to execute this migration process. Both the techniques have their own advantages and disadvantages. The first one is described only for a single or very less number of emails but if there are multiple or a large number of emails, then users should try using the professional approach. The automated software will easily save Outlook email as HTML format without any data loss.