How to Merge Two Archive PST Files in Outlook Manually?
Are you looking for a reliable way to merge two archive PST files in Outlook? If so, then this blog will guide you with a detailed solution. Read on to get the appropriate solution.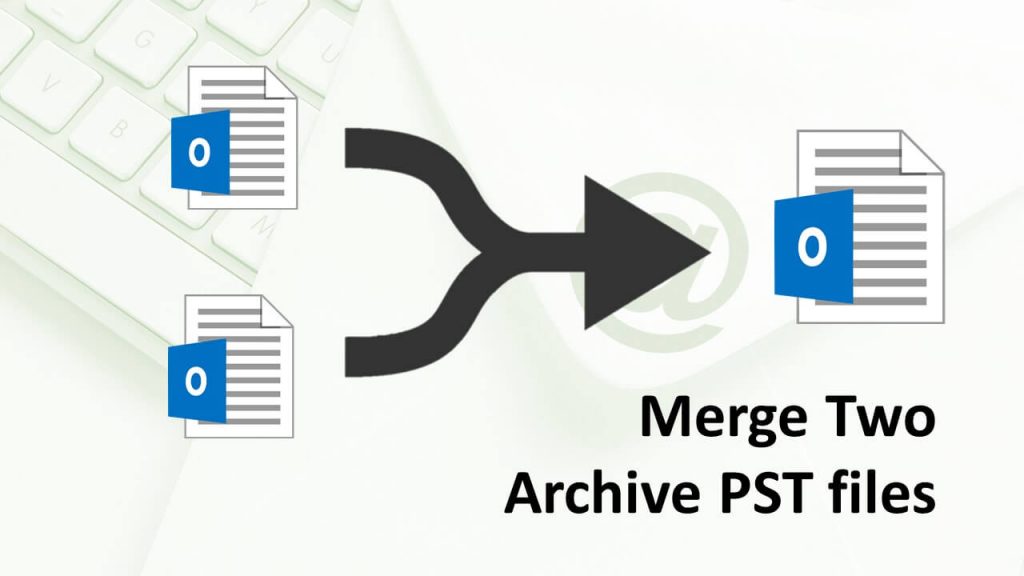 "I have a large number of Outlook archive files. After several backups at different times, I created different files and now I think there is a lot of duplication of the same data. Can someone guide me on how to merge 2 archive PST files into one so that it is easy to handle, and removes data duplication?"
"I created a lot of archive files and I still use them when I need them. Now I want to combine them into one large archive file as it is easy to manage and simplifies the searching. Please suggest how I can merge them."
Instant Solution: Try PST Merge Crack to combine multiple Outlook PST files into a single one. It allows you to remove duplicate items while merging Outlook data files into a single one.
Unluckily, there is no direct and easy method to combine Outlook archives, but there are some workarounds available that can be used to complete this task.
Manual Methods to Merge Two Archive PST Files in Outlook
There are two manual methods to merge 2 archive PST files. In this section, we will explain both methods step by step. You can choose any of the methods which meet your requirements.
Method 1: Merging into a Master PST File
If you want to combine different Outlook data files, it is recommended you create a new master PST file. After creating a new PST file, follow the steps below to copy the archive content into a new file:
First of all, connect one of your archives to Outlook. For this…

Go to the File menu and select the Open option.
Click on Open Outlook Data File and select the file that you would like to open.

Now copy the content from the archive and paste it to the new PST file.
Once the data is copied to the Master PST, remove the original one from your Outlook application.
Click File and select Account Settings.
Click on the Data Files tab in the Account Setting window. Select the required PST file and click Remove.
Method 2: Using Import/Export Feature
This Import/Export option is helpful for users who want to merge two archive PST files in Outlook with an existing PST file. Follow these steps to perform this task:
In Outlook, click on the File tab.
Click Open & Export >> Import/Export option.
Now, a new window will open, select Import from another program or file option.
Next, Select Outlook Data File as the file type.
Click Browse and select the file which you want to import.
Select the Do not import duplicates option and click Next.
Check Include sub-folders and import items into the same folder in the box.
Click the Finish button.
Alternate Way to Merge 2 Archive PST Files
The above manual methods are somewhat complicated for beginners and also have a time-consuming process. If you are having trouble with the above process and want a quick way to merge Outlook archives, then use the above-mentioned Tool. It has also the capability to remove duplicates while merging Outlook data files.
You can combine large size of files without any data loss and size limitations. The software maintains the folder hierarchy of files through the merging process. It can consolidate PST files Outlook 2010 and other versions.
Steps to Merge Two Archive PST Files in Outlook Without Duplicates;
Step 1. Download and install the software.
Step 2. Add PST files or folders in the software panel.
Step 3. Choose the Join or Merge option.
Step 4. Select Merge archives to existing PST, New PST, or Outlook Profile.
Step 5. Check Skip Duplicates items to remove duplicates and click Next.
Final Words
Outlook users create archive files from time to time as a backup and for saving storage space. However, when it comes to join two PST files in Outlook into one or another PST file, the task is very challenging. In the above blog, we discussed the manual methods to merge 2 archive PST files. If the manual does not successfully works, you can choose an alternative and better method.