HOW TO CUT PDF IN HALF – DIRECT SOLUTION
Summary – We have proposed a solution for how to cut PDF in half using an instant solution. If you don't have an expensive subscription to Acrobat then this utility will assist you to do the job. You can accomplish this tricky task within few clicks.
PDF split and merge utility is essential for those who receive and share their information in PDF format. From user manual to legal documents, everyone prefers PDF to use because of its numerous advantages.
Free PDF online application might do this but makes it unsafe at the same time.
• Expose your valuable data to those sites will make your data manipulated and stolen by unauthorized access.
• You may come across to figure out the unwanted changes that can create issues like distorted margins, page break, and failure of format.
• On the other hand, if you cant get complete access to Acrobat, unless you have to pay an expensive monthly subscription. This is not a worthy decision.
But SysTools will provide safety and security worthwhile utility.
Let's see what the user has to say about this issue.

User Query: "Hi, my name is Thomas. I come across a situation where I need to split my PDF file into half because I only need the first half portion of it for my presentation. This PDF has hundreds of pages and I don't know the exact solution. I am looking for a direct solution that can do this job.
P.S. – Please don't suggest the free website because I don't want any other unauthorized access to my PDF."
Seize the Deal – You can put hands on the Trial version that is completely free to download. Once you are satisfied with the Utility then reach to the Authorized Version which will give you unlimited access to split and merge PDF files endlessly
USING DIRECT SOLUTION TO SPLIT PDF IN HALF
Considering these queries we have shown complete stepwise guidance. Follow these steps to know how to cut PDF in half.
1. Download and Install SysTools PDF Split & Merge utility. Checkbox the Split option.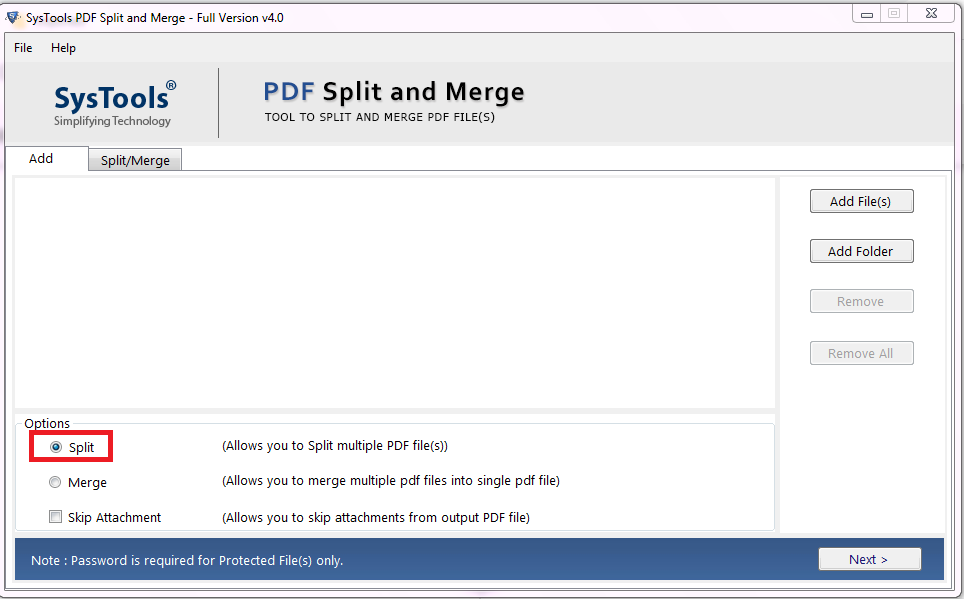 2. Click on Add Files to add PDF file(s) or Add Folder to add the entire folder of PDF files. Then Click on the Next tab.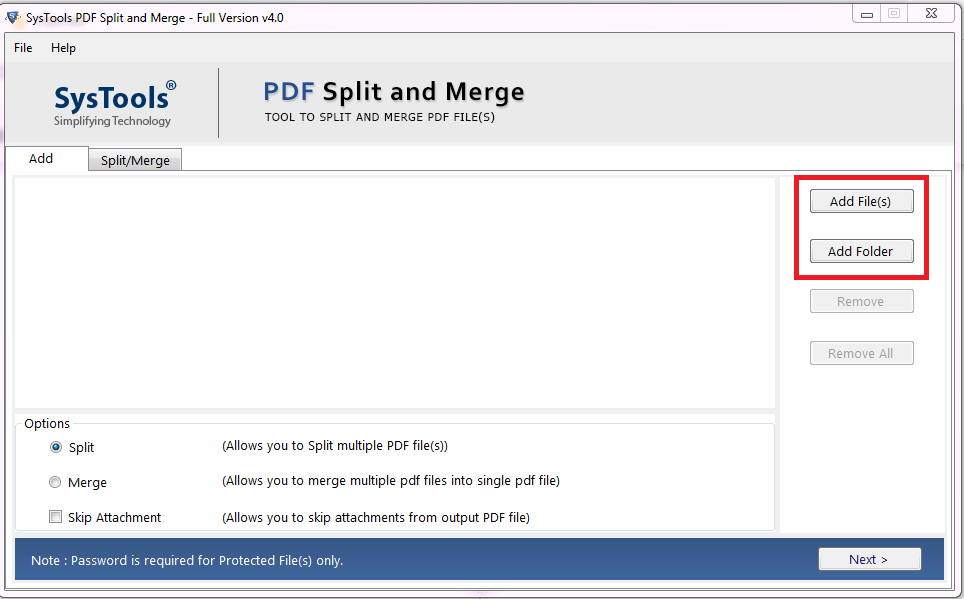 3. You need to select the "Split by Page Range" to cut or split the PDF in half.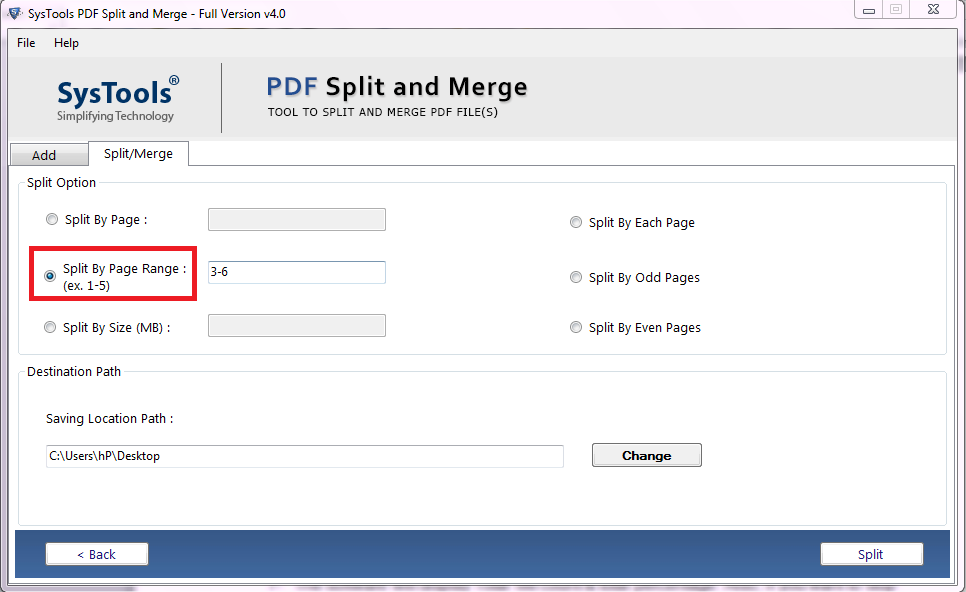 4. Once you are satisfied with the setting, browse the location by clicking on the Change button to save the resultant files. And Click on the Split button to start the process.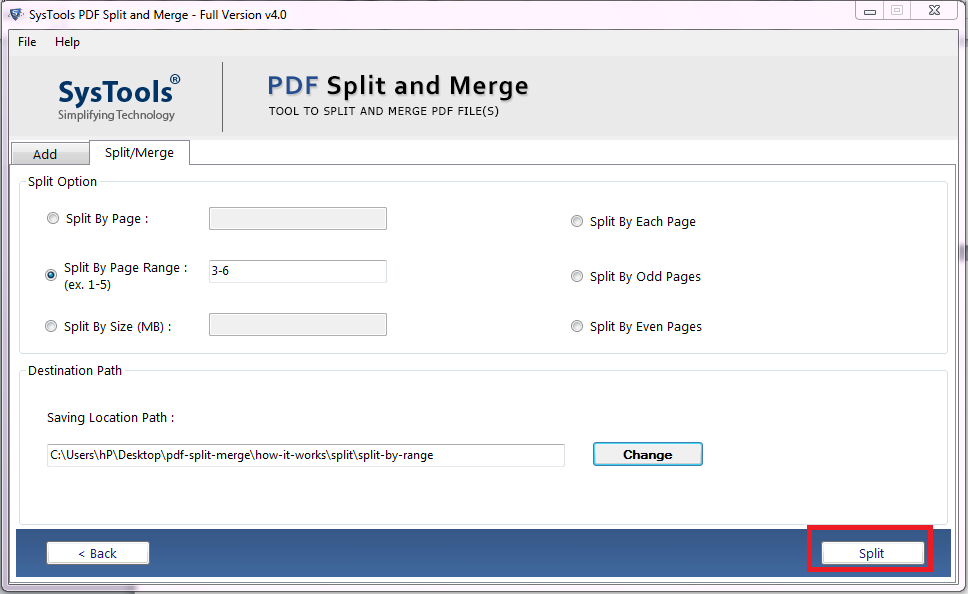 After the completion of the split process, you would see a confirmation message flash on the screen.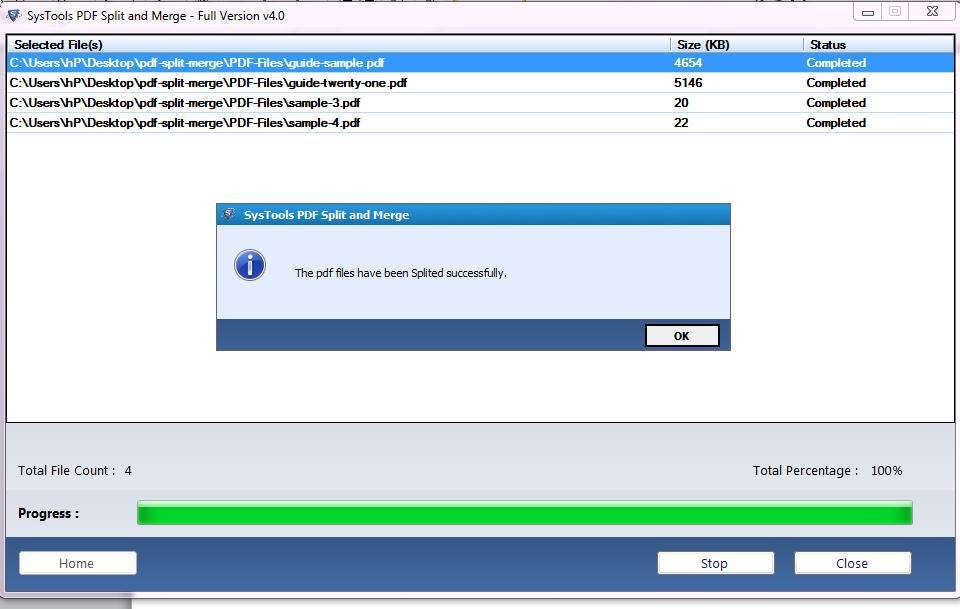 ADVANCED FEATURES OF AUTOMATE PDF SPLIT AND MERGE UTILITY
If you wonder what are attributes that make it a practical solution. Here are the highlighted characteristics that you should know about the utility.
1. Batch processing for faster Splitting of PDF files for using the following options:
Page Number
Page Range
Odd Pages
Even Pages
File Size
Each Page
2. Keep Intact the formatting and attachments of the Output of PDF files.
3. No certain limitation or restriction on the numbers of PDF files to split.
4. Supports the known password-protected PDF documents to split and cut.
5. Compatible with Windows 10 and all below version Operating System.
6.Users can choose to skip the Attachments in the output PDFs.
7. Very friendly and practical to use interface with all self-explanatory steps
8. Completely Safe and Secure for the data of the user.
CONCLUSION
Users have different requirements depending on their situations. One of them is how to cut PDF in half. Using a professional utility user can get customized pages of PDF same as splitting PDF in half. It is packed with a number of extensive features that the Acrobat version can provide according to user requirements. This task will take plenty of time and energy if you choose the manual method. You should choose a solution considering the consumption of time and output of it.