How to Configure Lotus Notes Email in Outlook 2019, 2016, 2013? – Best Tricks
Lotus Notes is a popular email client by IBM. The application provides business collaboration functions like emails, calendars, contacts management, file sharing, instant messaging, blogs, etc. But due to market trends and business requirements, individuals are moved to Microsoft Outlook as it provides an easy and user-friendly interface with easy data management and security parameters. To configure Lotus Notes email in Outlook 2010, 2013, 2016, 2019 go through the useful information to solve various user queries like:
"Hey! I am a Notes user. But due to company requirements, I want to connect Lotus Notes to Outlook. As I am new to Outlook, I don't know about the NSF files to export as there is a number of a Notes database file. But I want to migrate my entire data including emails, calendars, tasks, etc to PST file. I need an effective solution to that help me to convert the NSF file to PST"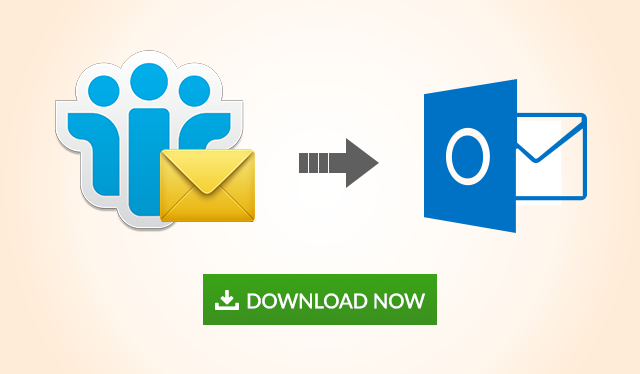 It is important to know file formats that both email clients actually support. IBM Notes supports NSF (Notes Storage Format) files to store its mailbox data items while Microsoft Outlook supports PST (Personal Storage Table) file format in a single one. To read Lotus Notes Email in Outlook 2010, you need to convert the NSF files to PST file format.
How to Configure Lotus Notes Email in Outlook 2016, 2019?
It is not much difficult to move and access Notes NSF file in PST. There is a step-by-step manual to guide you through an Export-Import process. You can Setup Lotus Notes in Outlook 2010, 2013, 2016, 2019. So, to open NSF emails in Outlook, follow below steps:
Export NSF Emails to PST file
1. Open IBM Lotus Notes. Select all the emails you want to move
2. Go to File menu >> select the Export option
3. Then a Dialog Box appears. Now Type a Name and Save that file using Structured Text Type in the desired location
4. Click on the Export button
5. After filling the dialog box appeared, click on the OK button.
All the selected emails will get migrated to the specified location. Now, you need to convert the obtained file in CSV (Comma Separated Values) file format or Tab Separated Value format since Microsoft Outlook doesn't support Structured Text format. Now, start the Import process to read Lotus Notes email in Outlook 2010, 2013, 2016, 2019.
Import Resultant NSF File into PST
1. Open Microsoft Outlook. Go to File menu >> Open >> Import
2. Now the Import and Export Wizard is opened. Select Import from another program or file and then proceed
3. Choose the File Type either Comma Separated Values for Windows or Tab Separated Values for Windows. As per the file format you want to convert Lotus Notes NSF emails
4. Browse the File from the destination location to Import
5. Proceed until the Import process is completed. Now, you can open Lotus Notes in Outlook and the process of configure Lotus Notes email in Outlook is done
Limitation
There are few drawbacks in a manual method to configure Lotus Notes in Outlook. It is possible that some of the emails are missing. The process is a bit lengthy and time-consuming. This method is quite confusing for a non-technical person. If Lotus Notes emails are encrypted then it may hard to conversion of Lotus Notes NSF email into Outlook. There are other data items like calendars, journals, tasks, etc that cannot be migrated by using this method. But for a successful migration, you can go for an automated solution as discussed.
Expertise Solution
As discussed the limitations, there is an expert solution to configure Lotus Notes email in Outlook in less time. One can migrate unlimited database files and open Notes NSF file to PST without any data loss. This configuration can be done easily with the help of the above-stated tool.
It allows users to access Notes emails, calendars, journals, tasks, contacts, attachments, and other mailbox items in Microsoft Outlook easily. You can migrate Lotus Notes data to Outlook as well by using removing encryption option. You can also save items falling in a specific date range. The tool is compatible with all the latest versions of Notes, Domino Server, Microsoft Outlook, Microsoft Exchange Server and Windows OS.
Also Read: How to Export Lotus Notes Contacts Outlook
Conclusion
In this article, we have discussed a possible way to configure Lotus Notes email in Outlook. But, it's not much efficient to migrate encrypted emails using a manual approach. So, you can go for a professional solution like NSF to PST File Converter that can easily import all your Notes data. The tool provides an effortless migration of unlimited Mails from NSF to PST file format in minimum time without data loss.