How to Save Multiple Excel Sheet As One PDF on Mac?
Do you want to save multiple Excel sheet as one PDF on Mac and now you don't know what to do? Then don't worry, you have come to the right blog post where you will read how to convert excel to PDF Mac and do it without any technical knowledge.
There is no doubt that MS Excel is one of the most popular software for editing and creating spreadsheets or XLS, XLSX on both Mac and Windows.
And on the other hand, PDF is the most used and universally acceptable file format. Most of the users preferred PDF files to store or share documents.
And that is the reason many users seeking for a way to save Excel sheet to PDF on Mac machine. So if you are one of them and looking for the appropriate way t complete this task, then here in this blog we are going to discuss the best way to complete this task. But before going towards the procedure let's check out the reasons for this conversion.
Why Users Want to Convert Excel to PDF on Mac?
There are many reasons that are responsible for this conversion and in this section, we cover some important ones.
Share Information: If you need to send and share fixed contact formats, you need to convert Excel contacts to portable documents before sending.
Backup Copy of Contacts: If you want to keep your entire contact list as a backup, you need to convert it to a PDF file. Because Portable Document Format is one of the most secure formats compared to other file formats. That's why people wonder about the process of saving an Excel worksheet as a PDF file.
Print the Entire Contact List: If you want to print contacts, you need to export the Excel sheet as a PDF file. Printing contacts is easier than direct printing. That's why users want to convert phone contacts to PDF files.
Expert Solution to Save Multiple Excel Sheet As One PDF on Mac 
As we said in the above paragraph the manual method comes with some limitations. So, in this condition and for multiple Excel sheet conversion you can try Data Recovery Solution. This can easily convert all your unlimited Excel XLS / XLSX / XLSM into PDF without losing data integrity. By using this software, users can convert Excel file to TXT, MSG, HTML and multiple other formats with all attributes.
Also, the utility guarantees that there will be no data loss or no changes in data during the process. One of the great things about this program is its easy to understand interface. You can use this program easily without any professional help. Besides, this program is 100% safe without any risk. You can easily convert Excel contacts to PDF files with just a few clicks.
Easy Steps to Save Multiple Excel Sheet As One PDF on Mac
Download and Install the Software on your Mac machine
Once the installation is done launch to tool
Now, click on "Add File(s)" to Add Excel files into the software panel and then Next
From the next window select the PDF radio button form the Select Export Type option
Now, choose Create Single PDF Per File to create single PDF file and Enable Mapping option to map the Excel fields
After mapping click on the Change button to the destination location for the resulting PDF file
At last click on the Export button to start the process
Manual Solution to Save Excel Workbook to PDF
If we talk about the manual method for this conversion, then there is very good news for users that Excel for Mac gives you an option to save Excel documents in PDF file format. And if you want to complete this task then follow the below steps carefully.
Convert Excel to PDF Format Using Save As Option
Most Important Tips: To use the manual method Microsoft Excel is installed on your Mac machine.
First, Choose the Excel File which you want to save as a PDF
Once the file is opened in Excel Go to the File option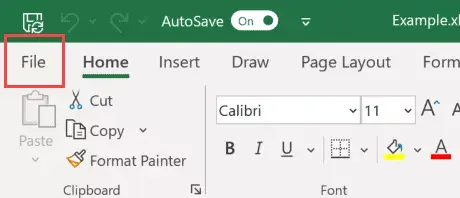 Now, from the File option choose Save As an option to open the saving pop up box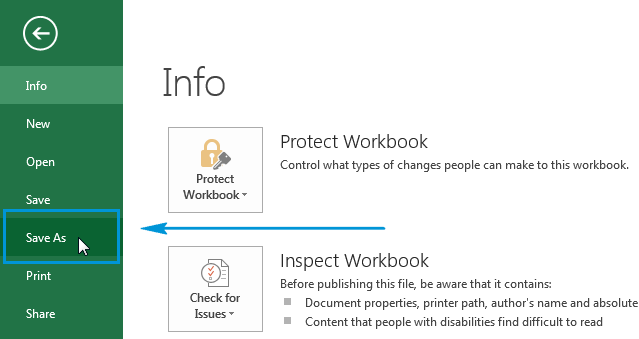 Next, choose the File Format option form the bottom of the window and select PDF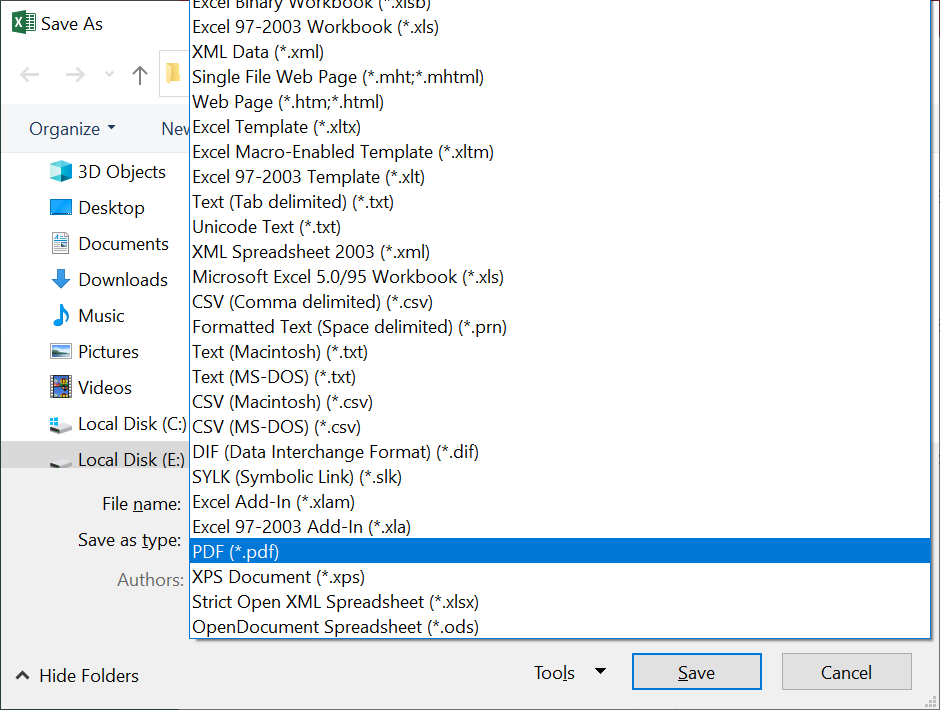 At last click on the Save Option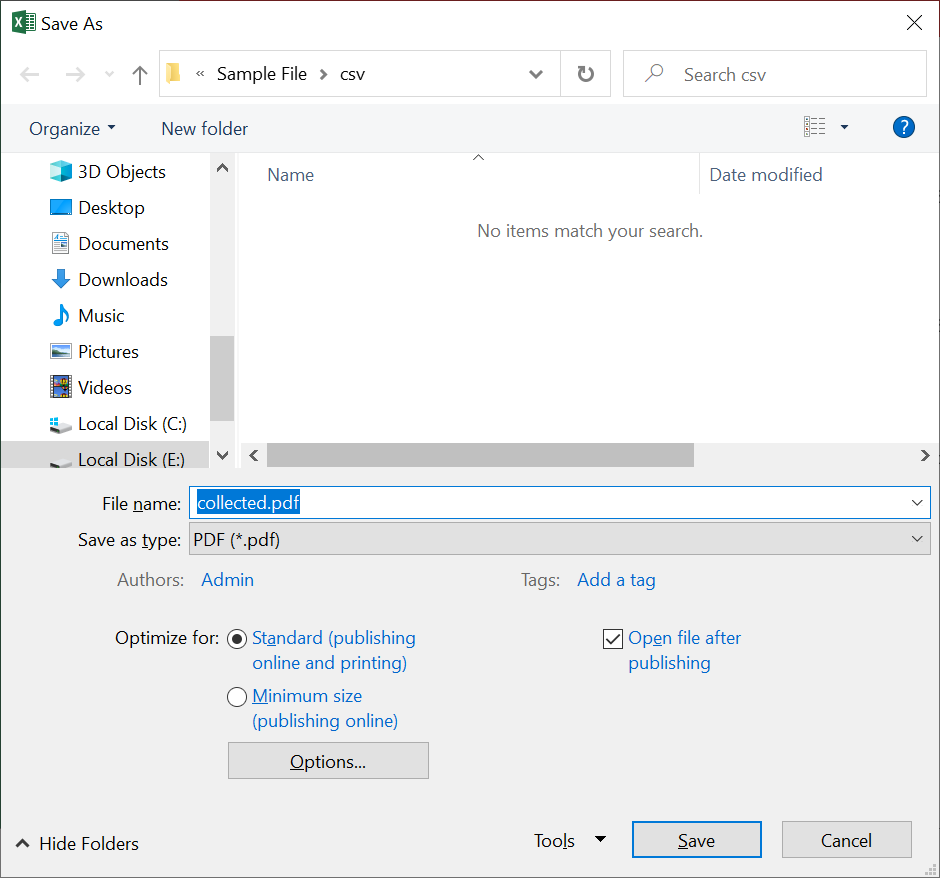 Limitation of the Manual Method
Undoubtedly you can convert Excel file to PDF format but you have to notice that you can only add one Sheet or Workbook at a time. You are not able to convert Excel contacts files at once, also this process is only feasible for those users who have a smaller number of excel to convert because in the manual method you have to save all Excel workbooks one-by-one which takes lots of your time.
Why Do Users Prefer Automated Solution?
As we said above manual method is a one-by-one method that is very time-consuming. On the other hand, this tool comes with some amazing features which make this task a fun task.
Convert all types of Excel files such as XLSX, XLS, XLSM in five different file formats.
Facilitated option to auto map and manual mapping for Excel fields.
Convert Excel contacts files into all versions of vCard such as v2.1, v3.0, and v4.0.
Support all versions of Mac OS 10.8 and all the above versions of Mac OS.
Conclusion
This blog provides answers for users asking how to save multiple Excel sheet As One PDF on Mac. Here, users will see two different ways to complete the process. Users can continue to use manual or automatic controls according to their needs. Our advice is to use smart solutions that provide accurate and precise results.