Manually Migrate NSF to Outlook Using Multiple Approaches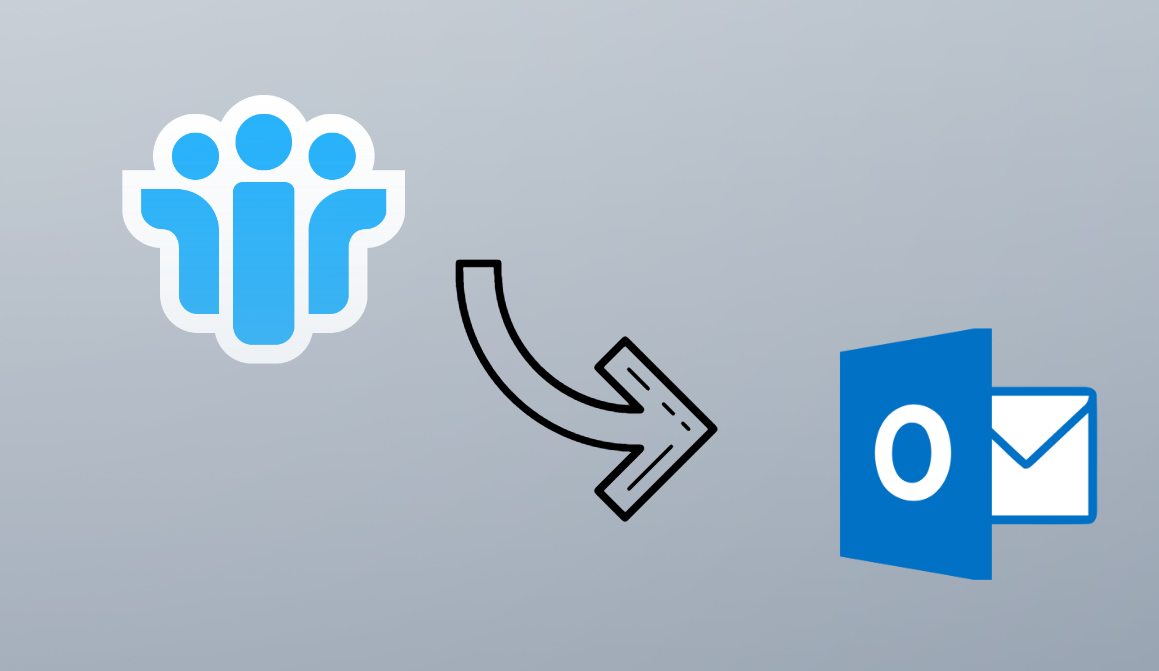 In this article we will discuss the method to migrate NSF to outlook manually. Because of some complexities in HCL Notes which create problems for its users, most of the organizations be it small or large are switching towards Microsoft outlook for their work. Therefore, we need to migrate NSF to outlook so that we can continue to work with the same database in outlook.
Although both IBM Notes and Microsoft Outlook are popular email clients and are widely used by business organizations and enterprises to boost up or enhance their work and exchange of emails globally. But there are many reasons and mainly the growing popularity among email users, organizations and people are moving from IBM to Outlook.
Basically, both of the emails client uses different file formats to store their data items.
Therefore NSF files cannot be open in Outlook . To access the NSF database in Microsoft Outlook, you must have to make the migration from Lotus Notes to Outlook either manually or by using some third-party tool.
What is The Need to Migrate NSF to Outlook?
Changing Email Platform
If the company changes its emailing application from HCL Notes to Outlook to enhancing the productivity of their business. In that case, the email users wouldn't be able to access their old database files of NSF because of different file formats.
Non–availability of the IBM Notes
If users would want to continue some of their pending works of office and using HCL Notes as an emailing application there. Then if he has not installed Notes in his/her home, the NSF files cannot be accessed.
Changing of Job
In case if a user changes the job and in an earlier office, he was using IBM notes and the new company is using Microsoft Outlook. So to access and open the old NSF files and emails, there is a need to migrate NSF file.
Data Sharing becomes easy
In Microsoft Outlook, the exchange of emails or other items is much easier than in the HCL notes. The users of the application require more technical knowledge.
Manual Way to Migrate NSF to Microsoft Outlook
Although there are several options available online to migrate NSF to outlook. All you need to get complete knowledge about it and choose the right solution for this email migration. I want to clarify that there are no direct manual solutions available for NSF file to Outlook migration. But we can use the import and export method for doing so. For converting NSF to Outlook manually, you will have to
To Export IBM Notes Database File
Start IBM Notes application.
Open the your .nsf file.

From the menu bar, select File option and click on Export option there
In the Export window, enter the location for newly exported file. Click on Save as Type and choose either from Comma Separated Value or Structured Text
Click on Export button
After selecting file type, a dialog box will pop up. Click OK.
To Import Database into Microsoft Outlook
Start Microsoft Outlook in your system
From File menu option, click on Open
Click on Import option from the list
In Import and Export wizard, choose Import from another program or file from the list. Click Next
Now Select the File Type to Import From which is comma-separated value. Click Next
Now Browse the created CSV file. Click Next
Choose the Destination Folder in which you want to import data. Click Next. After complete processing click Finish.
Now you'll be able to access NSF files in Outlook.
Automated Migration of NSF Files to Outlook
An important suggestion is to keep the backup of the original file from both applications HCL Notes and Outlook before performing any manual solution to migrate NSF to Outlook. It is important because during this migration process there is a chance of harming or losing your database. In case this manual solution doesn't work properly or couldn't make the complete conversion, then you can choose a professional tool for NSF file to Outlook migration. One such tool is Lotus Notes to Outlook Migration Tool which is a complete solution to migrate IBM database to Outlook. You can use the demo version of the tool before buying it, it exports the first 25 items.
Conclusion
This is the time to wrap up the write-up now if you are looking for the solution to migrate NSF to Outlook , then go through this blog. Here you will get two solutions to complete the migration process. Now, it up to you to choose the right methods as per your requirement.