Find Out How to Transfer Thunderbird Contacts to Another Computer
Samuel Adams | December 26th, 2017 | How to
"How do I transfer my Thunderbird address book to a new computer? I usually save all my official and personal contacts in my Thunderbird Address Book. Now, I need to access my Thunderbird MAB file from my personal computer. Is there any manual technique by which I can easily open all contacts in Mozilla Thunderbird. Please suggest me a reliable method which can safely Transfer Thunderbird Contacts to Another Computer. Thank you in advance"
Are you having the same problem, as posted above user's query? Well, no need to worry. Here, in this blog, we have come up with an easiest way for importing Thunderbird contacts into another computer from old profile. Let begin with the brief information about Mozilla Address Book and then, we will discuss all conversion techniques.
Recommended Solution: If you need to migrate Thunderbird Contacts into any other email client like Outlook, then you can go for Mozilla Thunderbird Address Book Converter by SysTools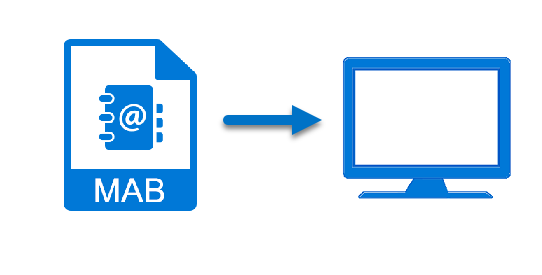 Brief Information About Thunderbird Contacts
Before you transfer thunderbird contacts to new computer get overview about MAB Files. Mozilla Thunderbird saves entire contacts into two default address books get recognized as Personal Address Book (abook.mab) and the other one is Collected Addresses Book (history.mab). The file extension of Thunderbird address book is mainly categorized into 3 class:
abook.mab : It is the default folder, named as a Personal address book. This file format is used for saving an individual's personal contact information.
history.mab : By default, it is also known as Collected Addresses. It helps to collect all the email addresses that you have sent or received.
impab.mab : If users have imported an Address book to maintain the embedded contacts, all Thunderbird contacts are saved into impab.mab file. Hence, when accessing impab.mab file, users will get all the records of imported contacts.
Note: In any case, if multiple address books are required to create then, those address books will be named as: abook-1.mab otherwise abook-2.mab.
Manual Technique to Transfer Thunderbird Contacts to Another Computer from Old Profile
If you need to transfer Thunderbird Contacts to new Computer then, here we will discuss the manual solution to perform data conversion. Let's have a look:
Step 1: Launch Mozilla Thunderbird and Select the account, which contains the address book you need to transfer.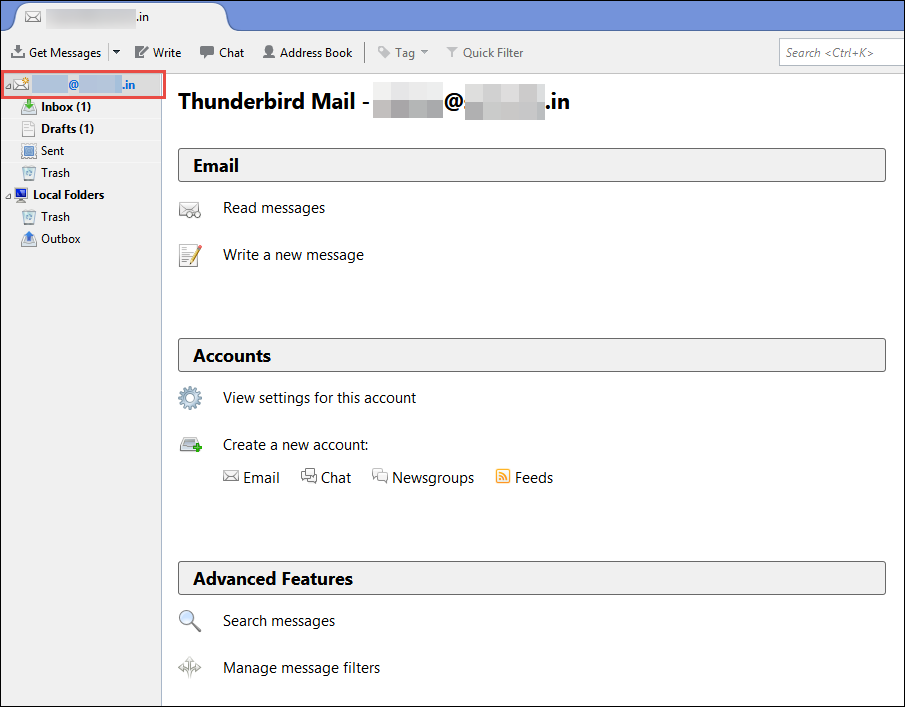 Note: If you are having multiple email accounts configured in your Thunderbird then, you will need to select the account. Otherwise, you can skip this instruction because it will automatically be selected.
Step 2: Go to the toolbar and click on Address Book button.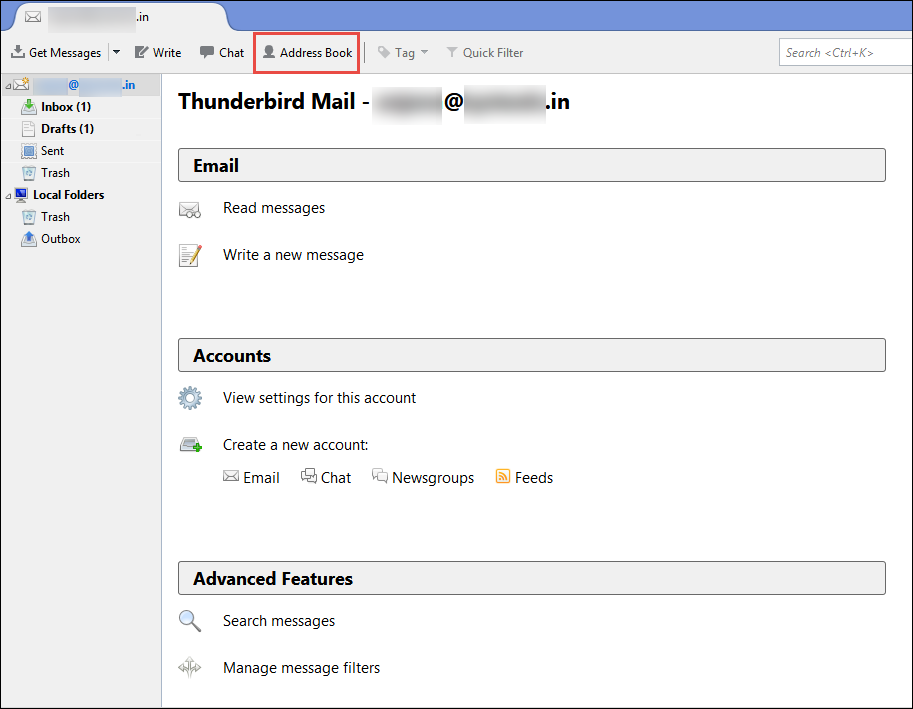 Step3: In the newly opened wizard, go to the left preview pane and Select the Address Book you need to export. If you need to transfer Thunderbird contacts to new computer then, choose All Address Books option.
Step 4: In the main menu, click on Tools option and select Export option to load the Export Address Book dialogue box.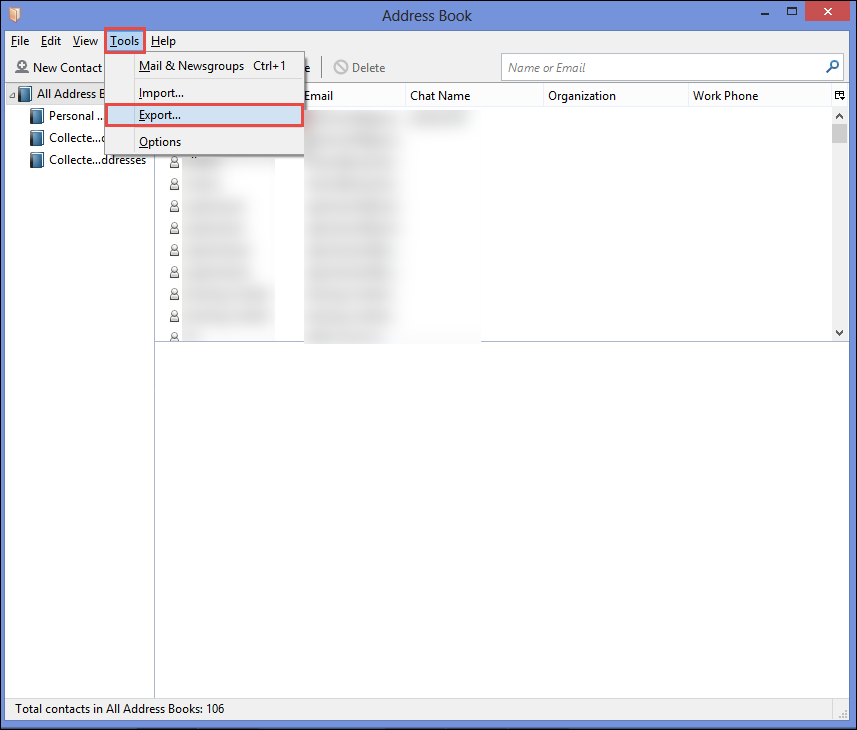 Step 5: Browse the desired location to save the file and give any suitable name to that file. Select LDIF (*.ldi;*ldif) file format from Save as type option. Click on Save button.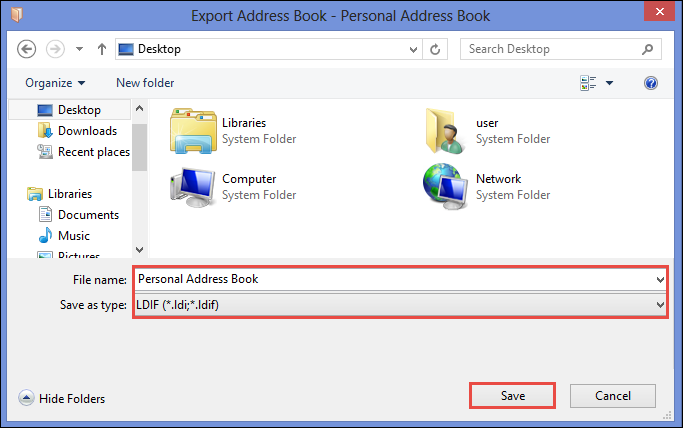 Step-6: After that, Copy the resultant LDIF file into an external hard drive, USB key or any other portable device.
Step-7: Open Thunderbird program in the other computer and click on Address Book and then, select Tools option.
Step-8: From the toolbar, select Import option to access the import wizard.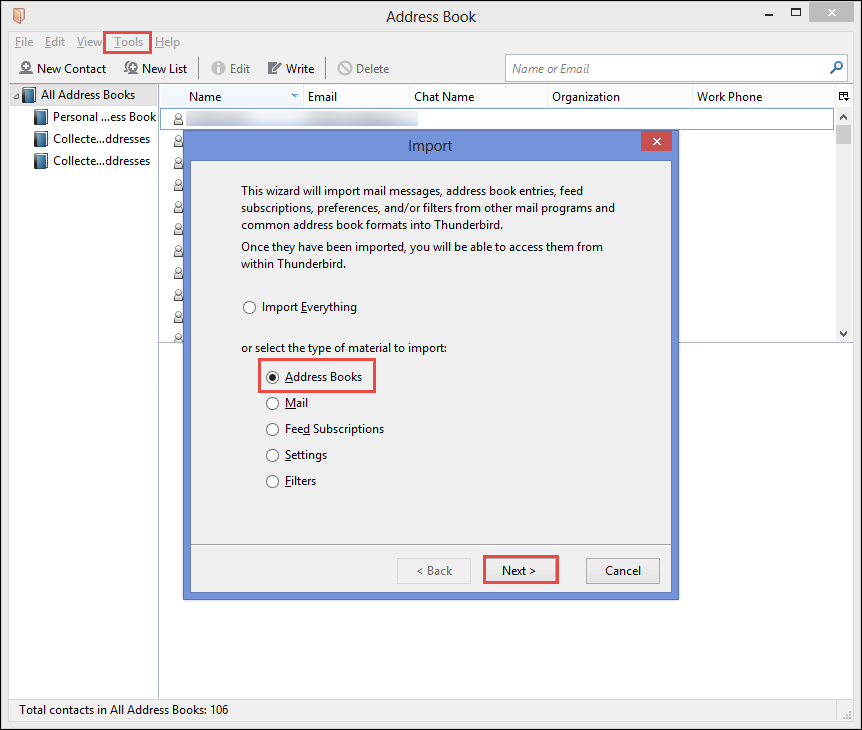 Step-9: Select the file type Text file (LDIF, .tab, .csv, .txt) option and click Next button.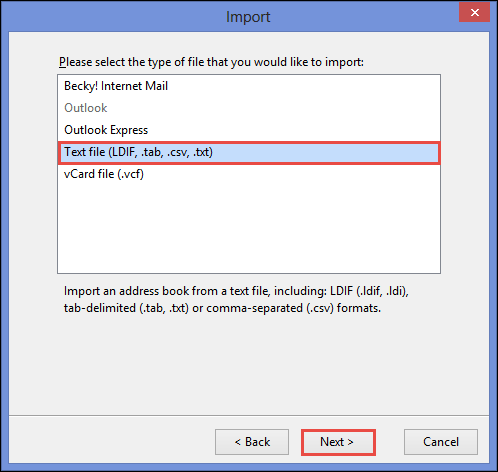 Step 10: Browse the Thunderbird contact file and click the Open button.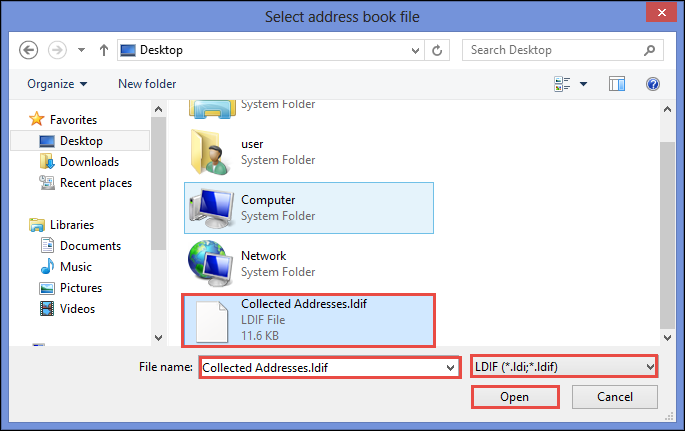 Step 11: In the end, Thunderbird complete the importing process and once the process is completed successfully, click on Finish button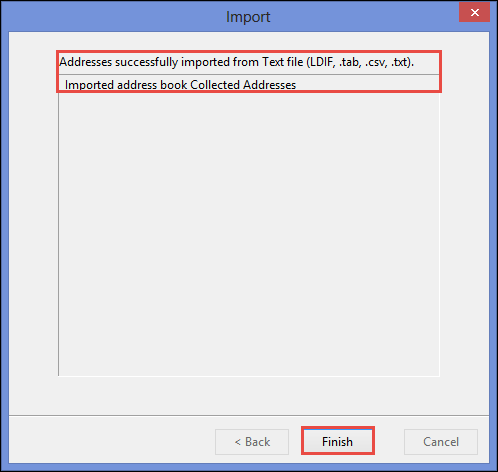 After performing all these steps, you can easily transfer Thunderbird contacts to another computer in a simple and easy way.
Final Verdict
Thunderbird is a desktop-based email client and many users use the Address Book to save their contact information. When a user tries to transfer Thunderbird contacts to new computer then it becomes a very difficult task for them. Therefore, in the above section, we have discussed a manual approach that helps to transfer Thunderbird contacts to another computer from old profile. The above-described manual approach is such an easy solution for executing the conversion task successfully.