Outlook is Not Responding in Windows 10, 8, 7 Error – Fixed
Microsoft Outlook is one of the most reliable and highly used email clients that grow its users with each update and existing features. The email application is capable of sending and receiving large emails at the same time. However, there are many instances in which user encounters large problems that let them get errors and pop up that says Outlook is not responding in safe mode.
This happens because there are many third-party application that is integrated to your email client. Don't worry we would be going deep into each problem that user faces that don' let them to use Outlook.
Some Common Issue Hindering Outlook
There are some problem that is very peculiar that caused some problem that occurs with Outlook account that doesn't let MS Outlook to correspond your commands. Some of the reason are:
Latest updates causing an issue with the runtime environment.
Outlook instance being used by another process.
A previously installed add-in is interfering with Outlook.
Mailboxes size turned too large to handle your instructions.
Outlook data files have become corrupted or damaged.
Your installed antivirus software is outdated, or it conflicts with Outlook.
Another program conflicts with Outlook.
Note: This issue may cause you to follow up some recovery tool that won't solve the problem. The correct solution to this problem that it's the time to move desktop data of Outlook to the cloud which is much more faster and more secure.
In other words, you need to import PST file to Office 365 mailbox that helps you to access each and every piece of Outlook PST data there.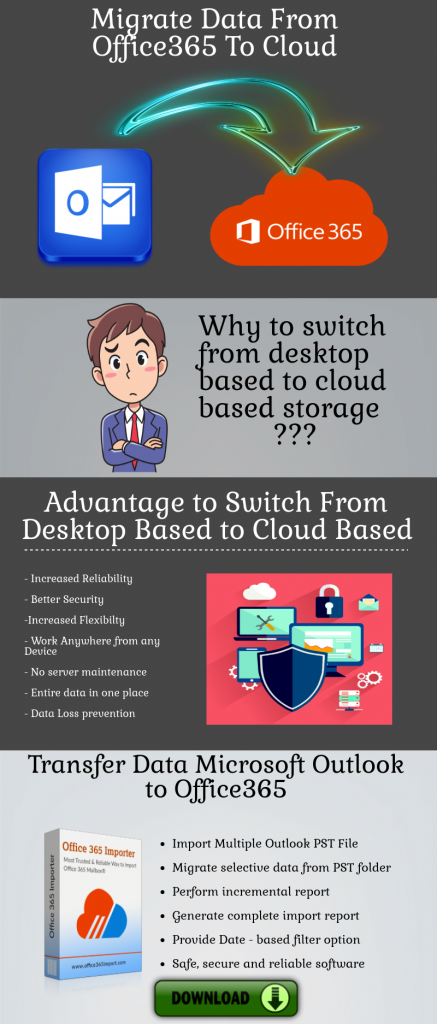 How to Solve Outlook is Not Responding Error
Methods 1: Shutdown the Process Outlook.exe
If more than one process is using Outlook then you should try killing the process that is causing the issue to fix Microsoft Outlook is Not Responding error. Follow these steps to perform this task.
Right-click on the taskbar to launch the Windows Task Manager.
You can also choose to do this by clicking Ctrl + Alt + Del.
Select Start Task Manager
Shift to the Processes menu
Click on the OUTLOOK.EXE to select it
Click the button labeled End Process
Methods 2: Launch MS Outlook in Safe mode
Another method that can be used to resolve MS Outlook is Not Responding error is to launch Outlook in safe mode. In the safe mode, Outlook starts without any customization files or add-ins. Follow these steps to perform this task.
Go to the command line and enter outlook.exe /safe. You can also do this by clicking on Outlook's icon while holding down the Ctrl key.
To confirm the launching of the Outlook software in the Safe mode, press the Yes button.
The issue was associated with the add-ins if the above-mentioned method fixes your problem.
Methods 3: Turn-off the Add-ins in Outlook
After opening Outlook in safe mode, try disabling the add-ins that you have installed in Outlook individually if you are encountering the Outlook is Not Responding error for the very first time.
Methods 4: Shutdown all open Applications and Programs
A number of resources are required by Outlook as it is a very sophisticated software program. If there isn't enough memory available for Outlook to perform some of its functions then it might generate the error message 'Outlook Not Responding'. Shutting down all unnecessary programs and applications can prove to be an easy fix for this error message.
Methods 5: Fix Outlook PST files
A lot of the problems encountered in Outlook and most of them can be resolved by using SCANPST.EXE (Inbox Repair Tool). This utility repairs corrupt Outlook PST file automatically. You will have to follow these steps if you want to utilize this repair utility.
Shutdown Outlook.
Find the Scanpst.exe and double-click on it.
Select the PST file by clicking Browse.
Open the dialog box labeled Options and from it select the scan options.
When completed, click on the Start button.
Start the repair procedure if any errors are spotted by the tool.
However, this built-in repair tool isn't so reliable and doesn't always work. So, repairing PST files with it isn't possible. When faced with such circumstances, download and use SysTools Outlook PST Repair tool to repair any corruption in PST file instantly. In fact, this recovery tool is one the best as compared to others.
Verdict
Outlook is one of the gems of Microsoft that has a huge reputation in the market. In this article, one of the common Outlook is not responding error has discussed with perfect solution. Moreover, it advised to all user that they should migrate their Outlook data to Office 365 cloud to overcome the future risk of data loss due to corruptions in PST file.