Learn How to Merge Android Contacts – Free Solution
Overview: Do you know how to merge merge Android contacts? Or do you have android contacts files and plan to merge android contacts data files? If so, we will discuss both a manual and a professional approach to understanding the entire process. So, let's start the process.
Contact is the most important thing for everyone in this world, no one wants to lose the phone numbers, addresses and other information of their loved ones. This can become a hectic task if you have a lot of contact files (.vcf files) and want to transfer them to a tool or to an online account. Converting or merging them into a single contact file (.vcf) is very useful and practical these days, so instead of carrying thousands of contact files, it is better to carry one file with you.
Why Need to Users Merge Android Contacts into One File
Android files provide efficiency when sharing contacts from one device to another.
But it's also confusing when we talk about how to manage multiple phone files.
It's easy to manage contacts on the spot using the vCard file format.
An instant way to exchange contact information compared to using other traditional business cards.
Let's take a look at the user query and see what problem the user is having or why they are merging android contacts file.
Query 1 : Hello, I have about 250 Android contacts files stored on my computer, and I want to merge these files because it becomes very difficult to work with them. I can't find the correct contact file whenever I need it. Now I want to combine these files into one so that I can easily process all of them. However, I don't know how to do that. Please help me and be careful that I cannot lose any data. Thank you in advance!
Query 2 : I've decided to move all the contact data files on my Android phone from my PC to my Google account. But the problem is, Gmail cannot import multiple contact files at once. So if anyone knows how to merge multiple vCard files without losing any data process, please tell me."
As you can see, users are facing a lot of problems. So, to solve all these problems, we have included some automatic software to merge android contact files in the next section.
Expert Solution to Merge Android Contacts Files
SysTools vCard Viewer Tool is the best solution for professional and non-professional users. It has many prominent features that benefit every user. The program can effectively merge all android contacts into one file on all devices without any trouble. Users can easily batch merge  and split VCF contacts and save a lot of time. The amazing features of this app always attract users. Users will also get two versions of this utility, a free trial version and a licensed version. In the demo version, users can only merge a few contacts.
How to Merge Android Contacts ? – Complete Process
The following section mentions an easy way to merge android contacts. So follow the complete step-by-step guide to merge phone contacts into one.
First, Download the free Software on Windows
After that, select the vCard or VCF file with multiple selection options such as "Add Folder" and "Add File"
Navigate by selecting the folder and select the desired file location and click the Open button
The added files will be displayed on the software interface
In the next window, select the radio button corresponding to "Merge vCard Button". Then click the Browse button
Navigate and choose to click the OK button on the user interface of the software
After that, click on the "Export" option to initialize the process
Finish! ! The process is now complete without any Errors.
How to Users Manually Merge Android Contacts into One File?
Follow the steps below to merge phone contacts.
First, you must copy all the VCF files you want to merge
Next, open a command prompt and write cmd and press the Enter option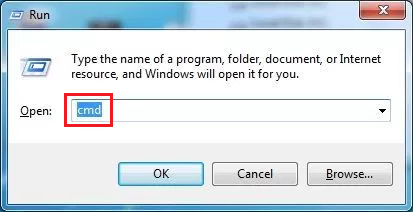 Now you must move to the folder where all the VCF files are stored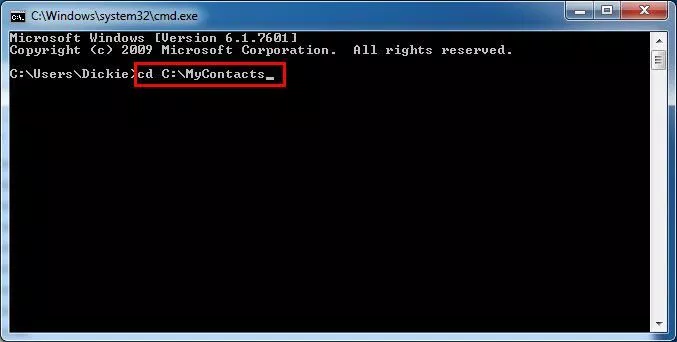 Now, type the command shown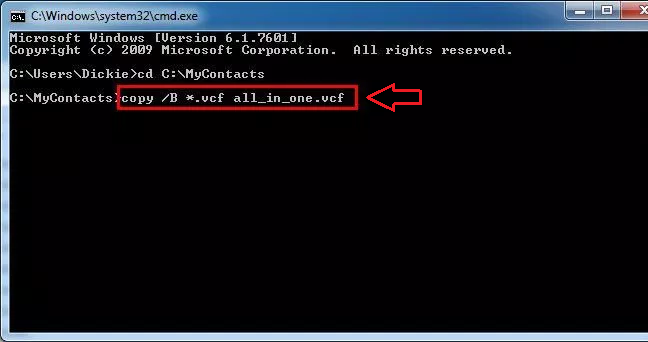 Now, all your android contacts files will be all into one file. The combined file name is all.vcf.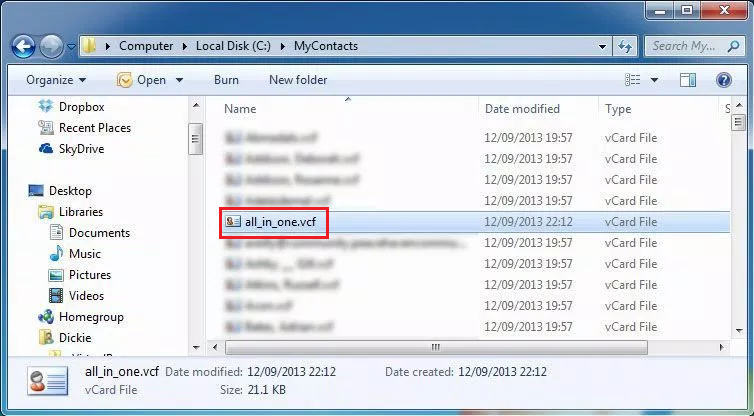 By performing the above steps, the user can create a contacts file from multiple files. However, this technique has certain disadvantages that users should be aware of before using the system further.
What Limitations Will Users Face?
By manually merging phone contacts, it will be difficult for the user to deselect necessary emails that he does not want to delete. Selecting contacts one by one can take a lot of time and cause confusion for the user. Therefore, to avoid this, it is better to implement technical solutions to accomplish this task.
Time to Say Goodbye
Finally, we have covered each step of the process of merging Android contacts by using one of the best software in this article. It contains several advanced features, some of which are also listed above. Also, the application has a free demo version. It allows users to test a product and see how it works before buying.
Regularly Asked Queries of Users
Ques 1. Can I install this application on a Windows 11, 10 machine?
Ans: Yes, the program compatible all versions of Windows.
Ques 2. Does the trial version have file restrictions?
Ans: Yes, you can only merge the top 10 android contacts files into one with the trial version.
Ques 3. Is the software capable of exporting Altered or modified VCF files?
Ans : Yes, users can easily export converted contacts or VCF files to various formats and their properties without any hassle.
Ques 4. Can I use this application to add multiple android files at once?
Ans : Yes, with the help of the Add Folder option, users can add a complete folder containing multiple VCF files at a time.