How to Export Email from Thunderbird to EML File Format
Shayadri Sharma | February 27th, 2020 | Tips
Get a complete package of solutions to export emails from Thunderbird to EML file format in simplest of ways possible. These tips comprise of multiple approaches using which users can save Thunderbird email messages as EML. Be it individual email conversion or multiple, the article covers it all.
Before beginning, users need to understand that Thunderbird is a cross-platform email client. So it is available for both Mac and Windows. And users may require saving emails in EML format in either of them. Thus along with Windows, we will be including solution that can be used for such conversion on Mac platform as well. Read further for the proper stepwise guide to convert Windows & Mac Thunderbird emails to EML file.
Directly Export Email from Thunderbird to EML
Using the "Save As" Option provided in Thunderbird
Highlight the email messages which you wish to convert to EML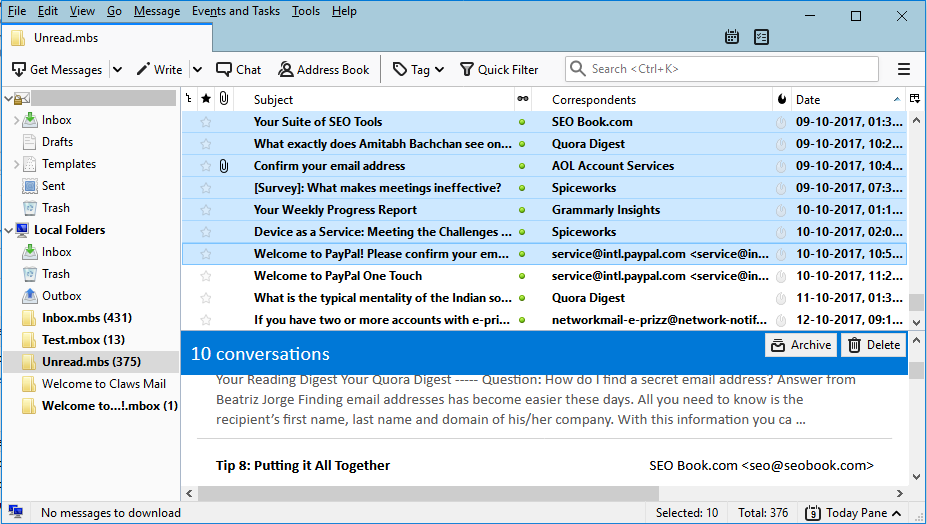 Right-click on one of them and choose the Save As option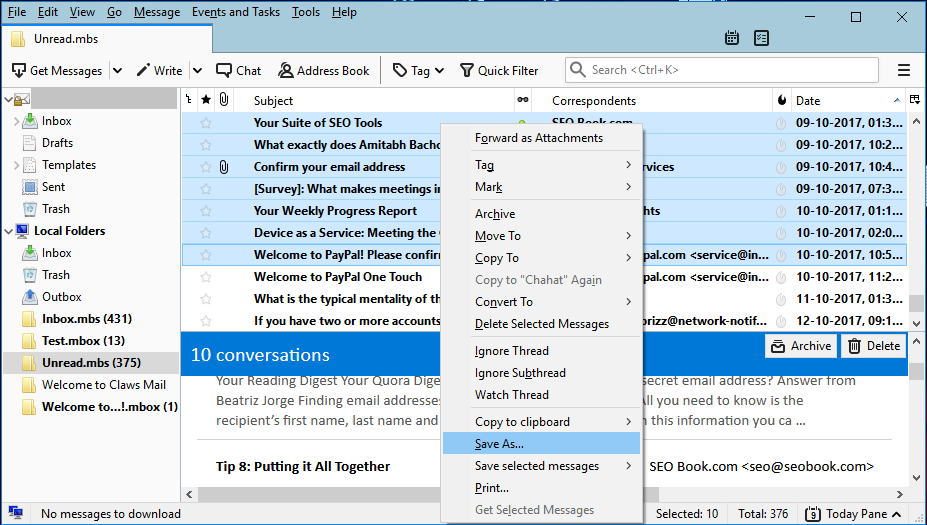 Now, browse to the folder location where you want to save your EML files and click Select folder button.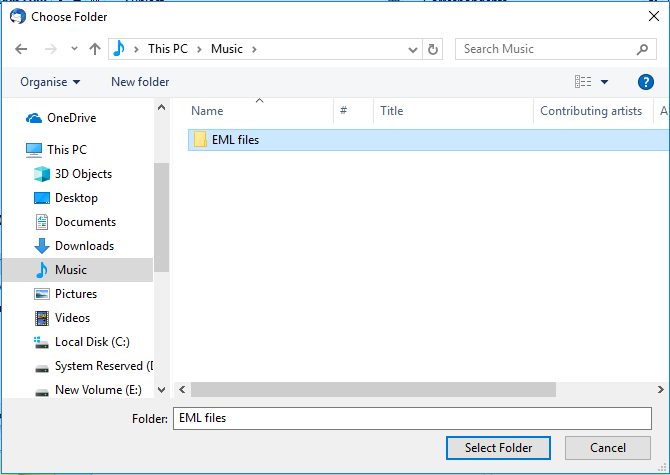 Using the "Save Selected Message" Option provided in Thunderbird
Highlight the required email messages. You can use Ctrl+A to select all the messages at one time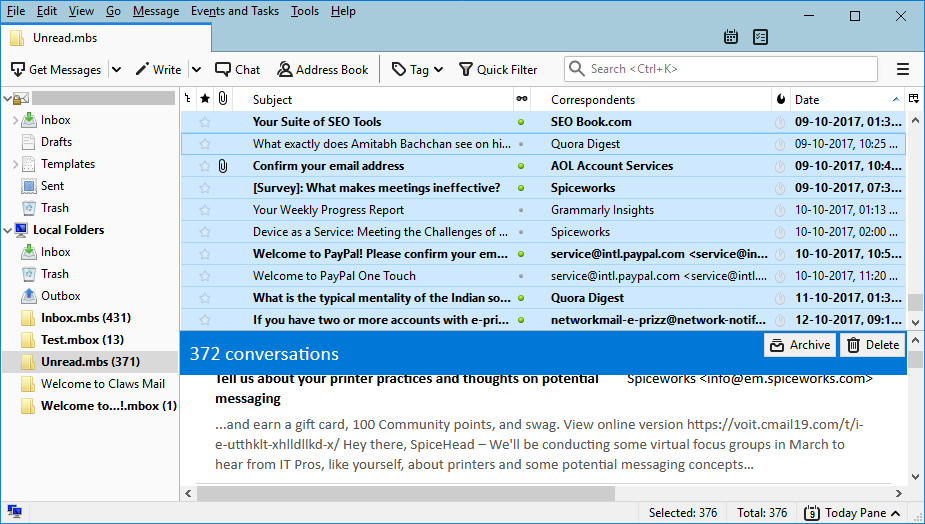 Then Right-click on one of them and navigate to Save Selected Messages >> Select EML format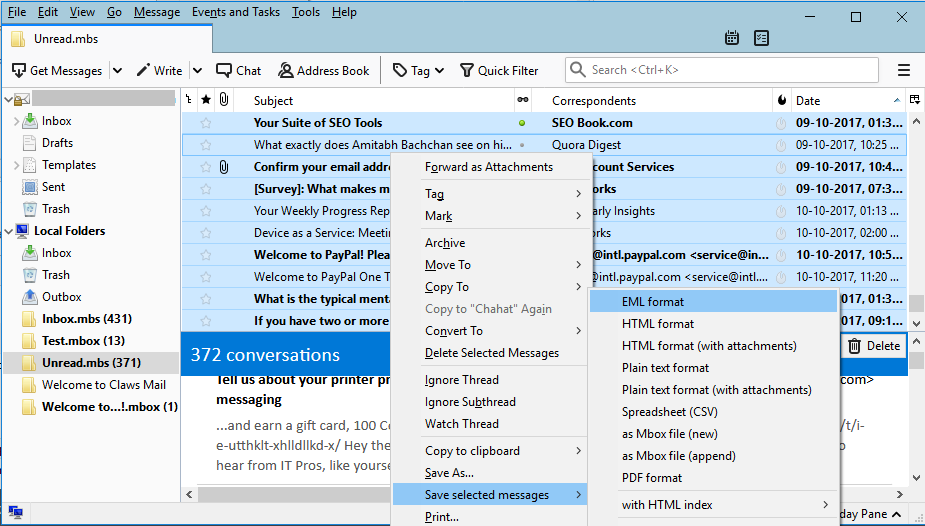 Locate and Select the folder in which you want your selected emails as EML files.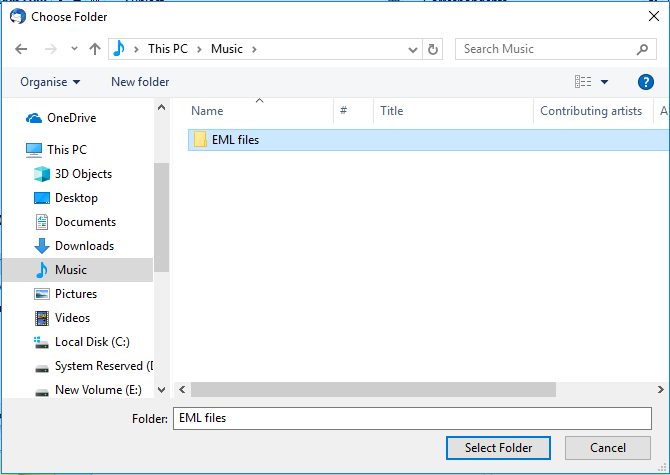 Use Add-On to Export Thunderbird Emails to EML format

Select any desired mailbox and right-click on it
Navigate to ImportExportToolsNG -> Export all messages in the folder and select EML Format option
Now simply browse and select the storage location in order to save Thunderbird emails to EML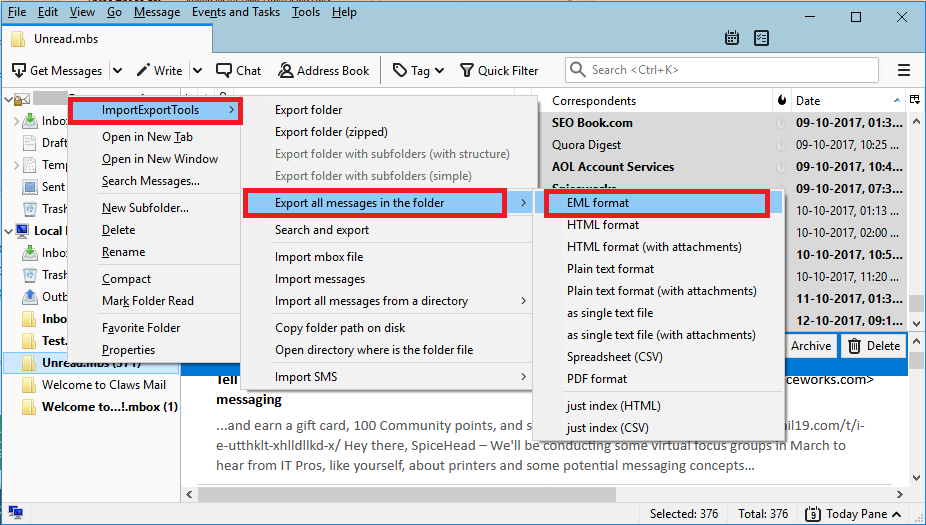 If for some reason these solutions are not working properly, you can always count on the trustful software i.e., SysTools MBOX Converter. It is available for both Mac and Windows catering to the needs of thousands of individuals globally. Some general issues such as broken images, lost header information and attachments when exporting Thunderbird to EML have no place in this software. Read further to know more.
Automated Solution to convert Thunderbird to EML file
SysTools MBOX Converter tool is designed with advanced features to export Thunderbird emails and attachments to EML format. It has such a simple interface that any user can operate it freely without any prior knowledge. It also provides the users with a user manual to convert Thunderbird Email to EML. This tool has some unique features and an ever-growing user base which make it a trusted solution among various other available methods.

Features
It is available for both Mac and Windows. Also, all the scenarios for the solutions provided above can be handled by this efficient software without any problem. Some features especially useful for conversion to EML are as follows:
Provides option to add both single and multiple Thunderbird MBOX files at once
Option to convert only selective emails as per choice
Also supports Conversion of bulk emails without any issue
Export Thunderbird emails to EML with proper Naming Conventions
Steps to Export Thunderbird Mailbox to EML Files:
Step 1: Fire up the conversion software.
Step 2: Add Thunderbird mailbox files to convert to EML.
Step 3: Preview the Thunderbird emails and attachments
Step 4: Export Thunderbird to EML file with email attributes.
Trial edition is the best way to get familiar with the features and working of any software. So checkout the free demo version of this software and start performing error free Thunderbird email conversion.
Conclusion
In the above-discussed article, we have discussed all the possible ways to export email from Thunderbird to EML. You can try the manual methods or you can also go for the simple and direct automated solution to convert Thunderbird mailbox items. It all depends on your convenience.