How to Import vCard to Outlook For Mac – Do it on Your Own
Nowadays, there is a very common query asked by the majority of business users that how to export vCard file into Outlook 2016, 2011 for Mac? Well, the answer to this question is explained in this blog. One can put their eye on following write up and find out a solution to import vCard to Outlook for Mac application. One is going to find a free and easy solution for the same, rendering no trouble while process execution. So Lets get started!
What Is Exactly a vCard / VCF File?
Before starting with anything, it is important to learn what a VCF file. So, vCard or VCF files, an acronym for Virtual contact file is a standard file format for e-business cards. These files easily get attached to email messages for sharing contact information all around the world. Contact details like name, address, communication numbers, email id, photographs, etc., all are stored in this VCF file. The file is created from several programs or operating systems to save all users communication-related information. Programs like Outlook, Android, IBM Notes, Excel, etc., creates/supports a VCF file.
User Concern!
Before proceeding further with the solution to import vCard to Outlook for Mac, have a look on the following query. This query was put forward by a user who wants to open a VCF file in Outlook 2016 for Mac.
"I have exported my CSV file into vCard using a third party Mac CSV to vCard Converter tool. Now I got stuck while importing the resultant VCF file into Outlook 2016 for Mac. Is there any technician who can take me out of this problem?"
Like the above-discussed query, many other customers asked for a solution to import VCF file to Outlook for Mac. So, after doing a continuous search, we got a successful solution that in the upcoming section.
Related: Import VCF Contacts To Outlook Express
A Simple Way to Import vCard to Outlook 2011, 2016 for Mac
Here, you will find a step by step measure to transfer contacts from VCF file in Outlook 2011/2016 for Mac. This suggested method is first implemented and after its successful result only, it is posted on this blog. So, go through the following set of instructions to attempt the specified procedure:
Compose a new email message from any email client (can be a Gmail or any other id). Attach source VCF file in the attachment of this message and send it to account, which is configured in Mac Outlook.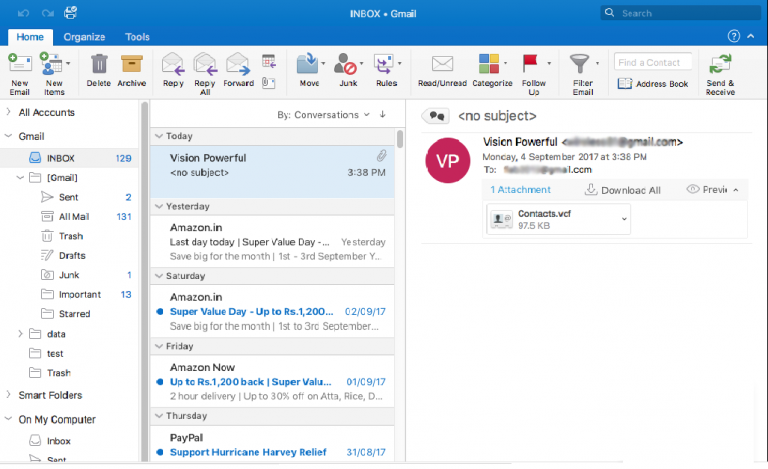 Open the email in Outlook for Mac and right-click on the attachment. From the list of options, choose Preview.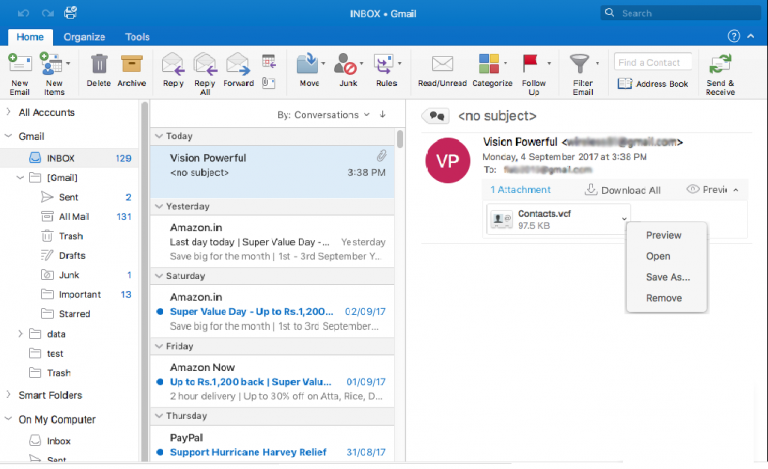 You will be able to view all names saved in attached VCF file. Click on an Add to Contacts button, located at top of the current screen.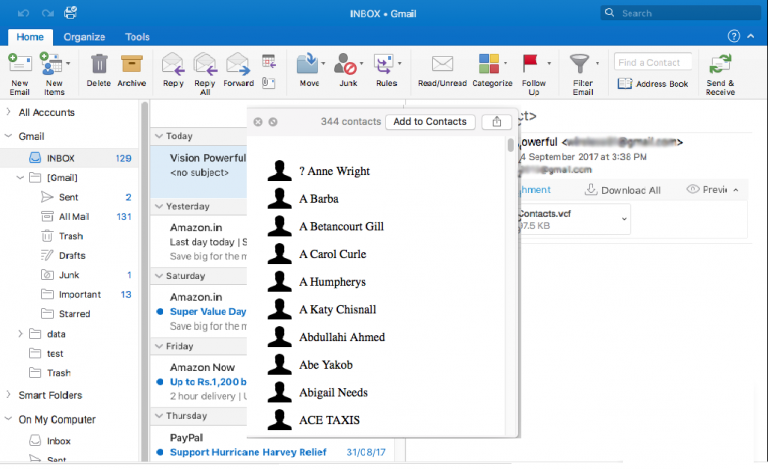 Now, Mac Outlook program will automatically pop down a message screen. Here, it will be asking that are you sure that you want to import contacts? Click on Import button to proceed.
Tip: If you want to check duplicates contacts in your VCF file then, hit on Review Duplicates button.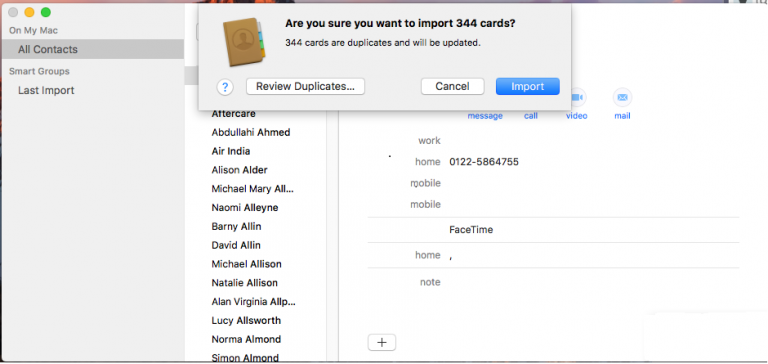 The write-up focuses upon a foolproof measure to import vCard to Outlook for Mac 2016, 2011. There is no risk of data loss associated with the recommended approach. Users can feel free while moving VCF file contacts to Outlook 2011 or 2016 for Mac. All the contact details with their related attributes will be imported in the targeted Mac platform without any hassle.
Read More: Create VCF File in Samsung
For Windows Users
If a user is using Windows OS and wants to transfer VCF contacts to Outlook then they can go for SysTools vCard Importer software which can help them to perform the migration process with ease.