How to Create VCF File in Samsung Perfect Solution?
Summary: The article focuses on the solution to create VCF file in Samsung phones. The technique is explained in a step by step manner with their respective screenshots.
A vCard or VCF file permits users to share their contact details in a format, which is easily readable in all types of email programs. It is widely used to distribute address book information among a group or an individual via email or any other medium. These files are also created and supported by smart phones having an Android operating system within it. Well, many Samsung mobile phone users put forward their query that 'how can they create VCF file in Samsung'. So, our expert team researched on the same and discovered a relevant approach for it. In this upcoming section, you will find all measures to make vCard file in Samsung phone.
Just a Suggestion to Backup VCF Files
Backup of contacts on the computer is very much mandatory in today's date. Here, we are recommending a third party tool to have a second copy of contacts in Outlook data file. Users can leverage for SysTools vCard Importer, which will Import vCard to Outlook. This will help one in having two copies of phone contacts; one in VCF and another in pst format.
Users Query
Consider the following scenarios to understand that why users create vCard file in their phone :
"I am using Samsung grand mobile phone, which is having many business contacts within it. For a safe side, I want to transfer contacts from Samsung Grand to PC in vCard file format. This will act as a copy of my phone contacts, which will be saved on my laptop. Can anyone suggest me a solution to make VCF file on this phone so that I can directly transfer it on my PC."
"I want to export all contacts of my Samsung j7 prime phone to VCF format. I require this migration because I have purchased a new phone (Redmi 4A) where I want all these contacts to be moved. My sister suggested me that I should make vCard file from my old phone and then, import it into my new one. She assisted my way to import VCF file in Redmi 4A but, she didn't tell me the way to generate it as she is unaware from that. Is there someone who can help me out to create VCF file in Samsung j7 prime."
The above-posted queries are related to users who want to generate a vCard file in their Samsung phone itself. So, the solution for making vCard file in Samsung mobile phone is posted on the blog. There is no existence of any third party utility to carry out this procedure. Talking about the data integrity concern then, no contacts information will be manipulated while making VCF file.
An Easy Way to Create VCF File in Samsung Phone
The solution offered in this blog is dependent upon the Android version installed in Samsung phone. Users can check the version of their smartphone and then, choose relevant workaround as per relevancy.
# I:For Samsung Phone in which Jelly Bean OS is Installed
a) Click on Contacts icon from Home screen of the phone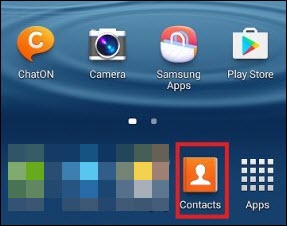 b) The contacts application gets opened in which you have to click on the button of the left-hardware.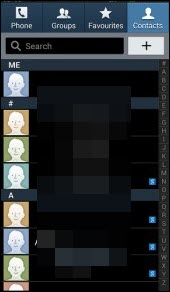 c) A menu will appear in which you have to click on Import / Export option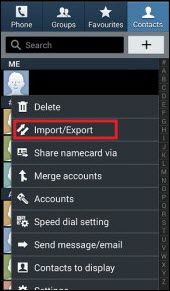 d) From the present screen, hit on Export to SD Card option to create VCF file in Samsung phone.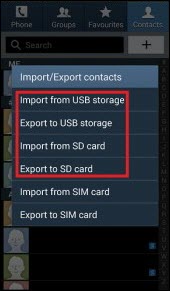 #II: For Samsung Phone in Which Marshmallow OS is Installed
On the Home screen of phone, tap on Contacts app icon.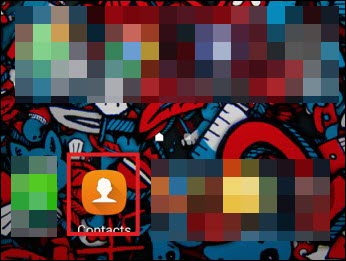 When contacts application gets opened on your mobile, tap on the top right of the screen. A menu appears in which you have to click on Settings option.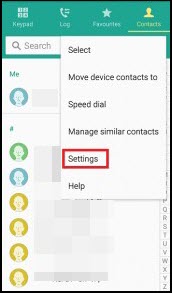 A Settings window will appear in which you have to tap on Contacts.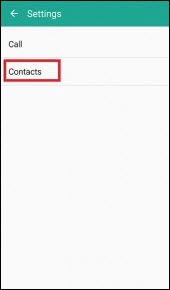 From list of several options, click on Import/Export Contacts option.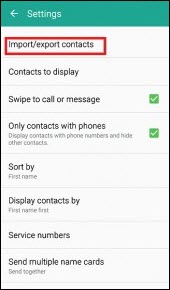 There will be many options to import or export Samsung phone contacts. To create VCF file in Samsung, you have to click on Export to SD Card.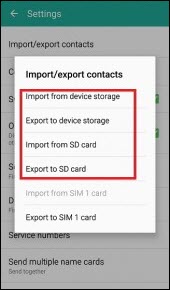 A confirmation message screen will appear in which you have to click on OK option.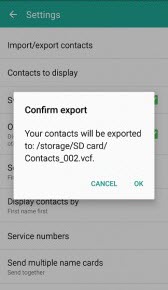 Now go towards the SD card storage of your phone and there you will find the resultant contacts in .vcf format.
Conclusion
It is not so difficult to create VCF file in Samsung phone. All that one needs is the proper guidance for the same. This blog is going to help one systematically attempting their task. Execute all the provided steps in a patience-full manner and you will get vCard in your hand just in few minutes.