How Secure Is OneNote Online? Protect OneNote Notebook With Password
Isha Ratra | May 3rd, 2018 | How to
How secure is OneNote online? Do you know how to protect OneNote with password? Security of OneNote should be on top priority for every user. OneNote is an excellent application introduced by Microsoft. It offers a complete package for taking, sorting and syncing notes. Storing critical data on the cloud is the most convenient way, one can access it successfully after signing to the account. But how will you secure private information that you have stored in those notebooks? If sudden unexpected disaster or data breach occur how will you restore OneNote files? The accomplishment to access notebooks from anywhere anytime is very appealing, but not at the expense of privacy and any cloud data is not private or safe. If you extensively use OneNote then you should know how secure is OneNote online.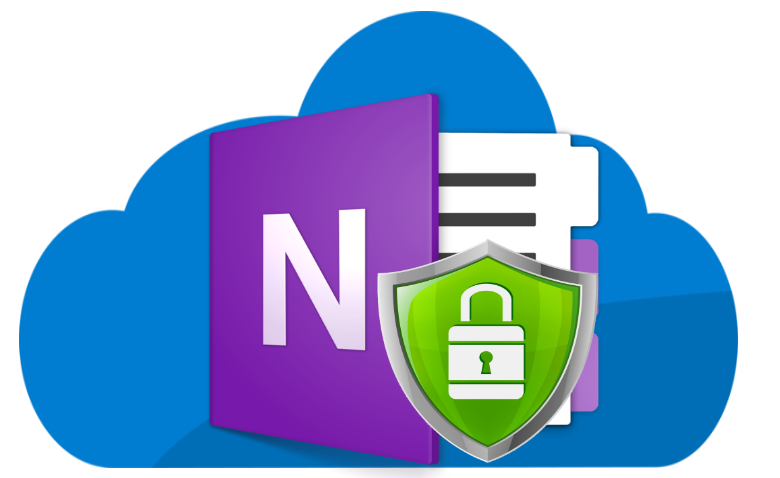 Storing data or information on cloud is the best option and smart choice. But security and privacy is more important. The possibilities of data leakage get increased on cloud and these are the sources:
Data Breach: Security of OneNote one of the most challenging task in the event of data breach. There are multiple sources responsible for data breach i.e., data hack, phishing, data theft.
Malware & Virus Attack: Any malware attack can land you into an unexpected loss. Once they attack successfully it encrypts the data with a specific code and then they ask to pay for decryption.
User Error: 90% cloud data loss occurs due to user error. If the same Microsoft account is using by multiple users then there is no privacy. What if one of your team members unintentionally deletes an important notebook? It may possible that someone is stealing your data or transferring the information to a third person and you have no clue about it.
These are the major sources, now you can comprehend how secure is OneNote online and importance for the security of OneNote. The upcoming section will describe how to protect OneNote notebook.
Protect OneNote With Password
Information saved on OneNote can be secure and maintain the privacy with OneNote secure password. Therefore, to apply password on notebooks follow the steps as explained below.
To protect a notebook or section of a notebook, open that notebook. Right-click on the section tab, a drop-down menu will display. Select Password Protect This Section now the section will active automatically.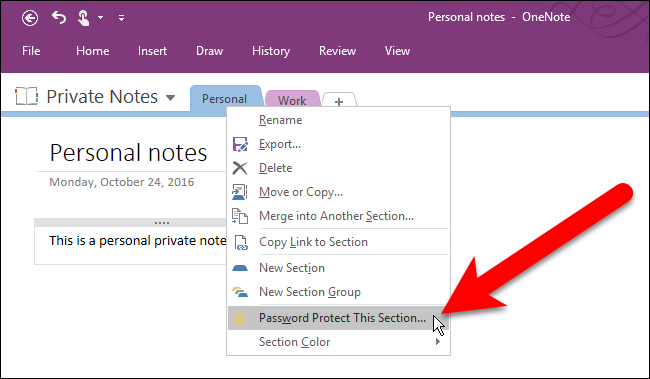 On the right side, a Password Protection pan will display in the same OneNote window. Now click on Set Password.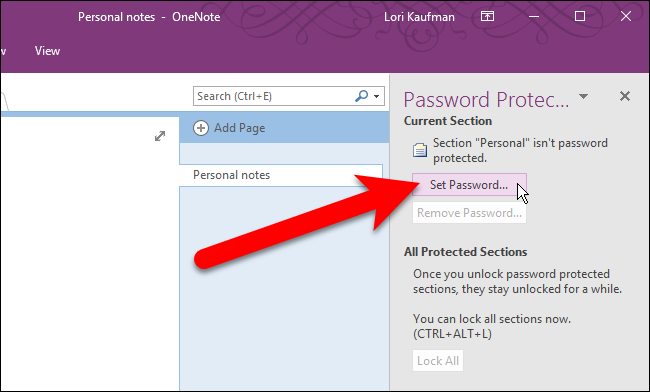 A dialog box for Password Protection will open, enter the password twice and click on OK button.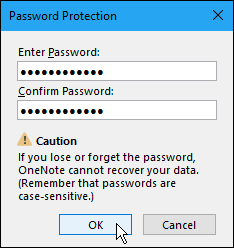 While applying a password to a section, that section not gets locked right away. To lock the section click on Lock All. Now, the section or notebook will get lock within a minute.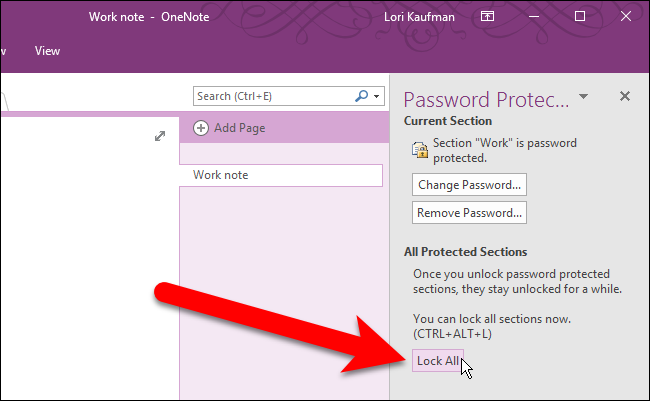 How To Open Password Protected OneNote Section
A locked section is displayed with a message that is, "This section is password protected". To unlock it press Enter.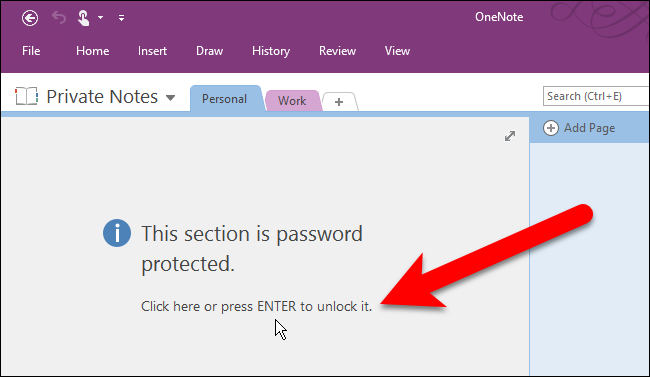 A window will display, enter the correct password and click on OK.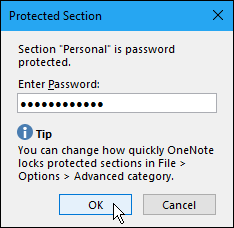 How To Change The Password Of OneNote
You can change the password for that click on tab select the notebook for which you want to change the code. Click on Change Password from Password Protection pane.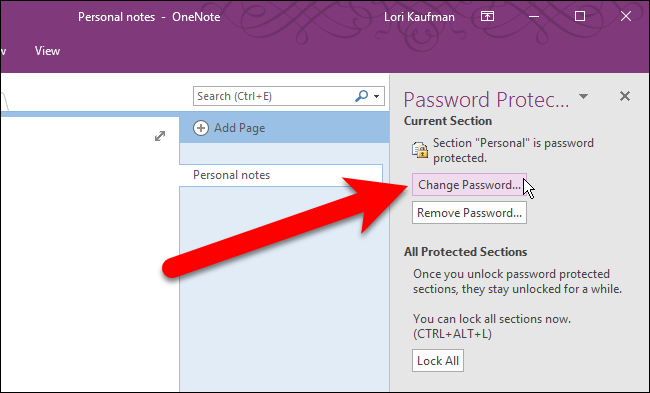 A window will open where you can save the new password.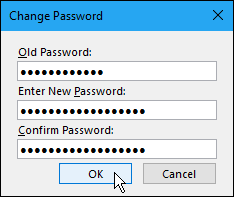 Similarly, you can remove the password by selecting Remove Password from Password Protection pane.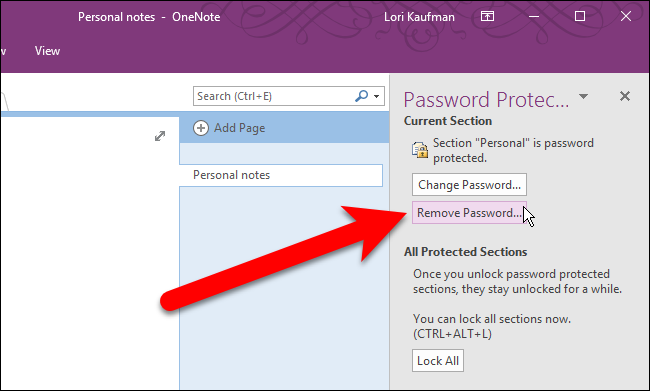 Enter the password to remove password in the dialog box and click OK.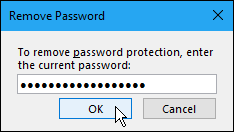 How Secure Is OneNote Online After Password Protection
Microsoft has also launched OneNote app for efficiency of work. One can access their notebook through smartphone and iPhone. To protect the information and maintain the privacy the password protection is essential. The password policy has designed in such a manner that if you are applying the password from desktop then, automatically you will unable to access that section via other devices i.e., android phone, tab.
To unlock this section you need enter the correct passcode.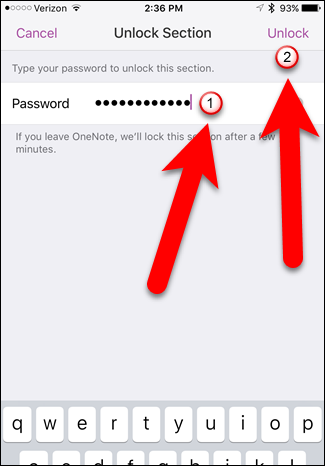 Important Notes About OneNote Password Protection
The free version of OneNote comes with Windows 10. It allows to view secured sections, but it does not have the feature to apply password to unprotected notebook using the app. To protect OneNote with password use the full desktop program, OneNote 2016.
Passwords are very sensitive, OneNote uses encryption to secure the information. If user forget the password, then there is no way for password recovery (not even Microsoft Technical Support). So, always take care while assigning or changing passwords.
OneNote secure password is only applicable to notebook sections, not to entire app.
OneNote is one of the extensively usage application. User save confidential information in cloud therefore, protection of data is must. The article has explain how secure is OneNote online. One can protect OneNote with password, password protection has design to keep the notes safe and secure from prying eyes. Once you apply the password the section get hide. Password protecting notebook sections is one of the best features of Microsoft OneNote. A strong password is the key for security of OneNote. To protect entire notebook essentially, you can apply every section in a notebook.