Google Takeout Failed Error Reasons & Workarounds
Samuel Adams | March 12th, 2018 | Technology
Google Takeout is a free service provided by the "Google Data Liberation Front" for archiving the data from various Google products such as Gmail, Calendars, Contacts, etc. The archive file will be downloaded to the specified location of the PC in .zip or .tbz formats according to the option chosen by the user. The user can download the entire Google Apps data to local folders using Google Takeout. But there can occur situations in which the archive process gets failed. So in this article, we will be discussing about Google Takeout, "Google Takeout Failed" error and an approach which could be used instead of Google takeout to download Google Apps data easily.
Steps to use Google Takeout
Step 1: Sign in to your Google Account and Go to My Account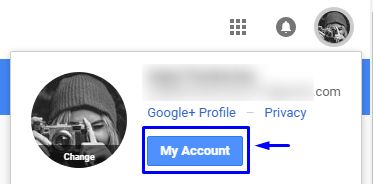 Step 2: From Personal Info & Privacy, Choose Control your Content option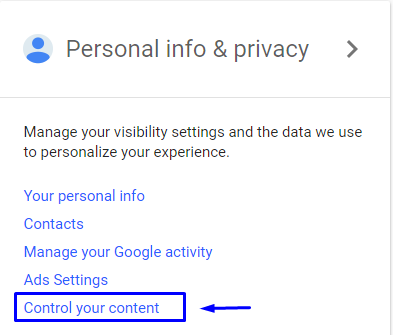 Step 3: Click on Create Archive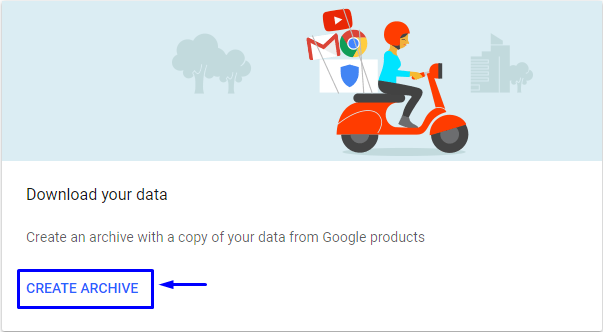 Step 4: Choose the options to customize the archive process & Click the Create Archive button
Choose File Type
Choose the Archive Size
Choose the Delivery Method as "Send Download Link via Email"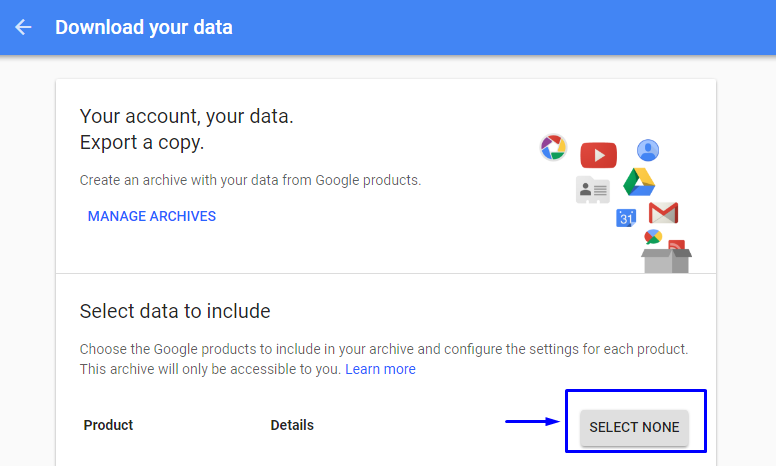 Step 5: Click on Manage Archives or Go to Gmail Inbox and download the Archive File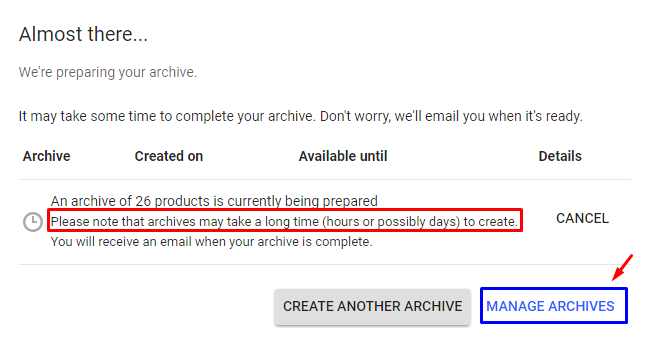 Step 6: Extract the Zip File from the local folder
From the image provided in the step 5, it is clear that the archiving process can take hours or even days to complete w.r.t the size of the data. Data including lots of images, videos or documents can take a long time to complete. After finishing the archiving, the users will be provided with a download link to save the zip file to their PC. But the problem is that, the validity of the link is 7 days and it will be expired after that.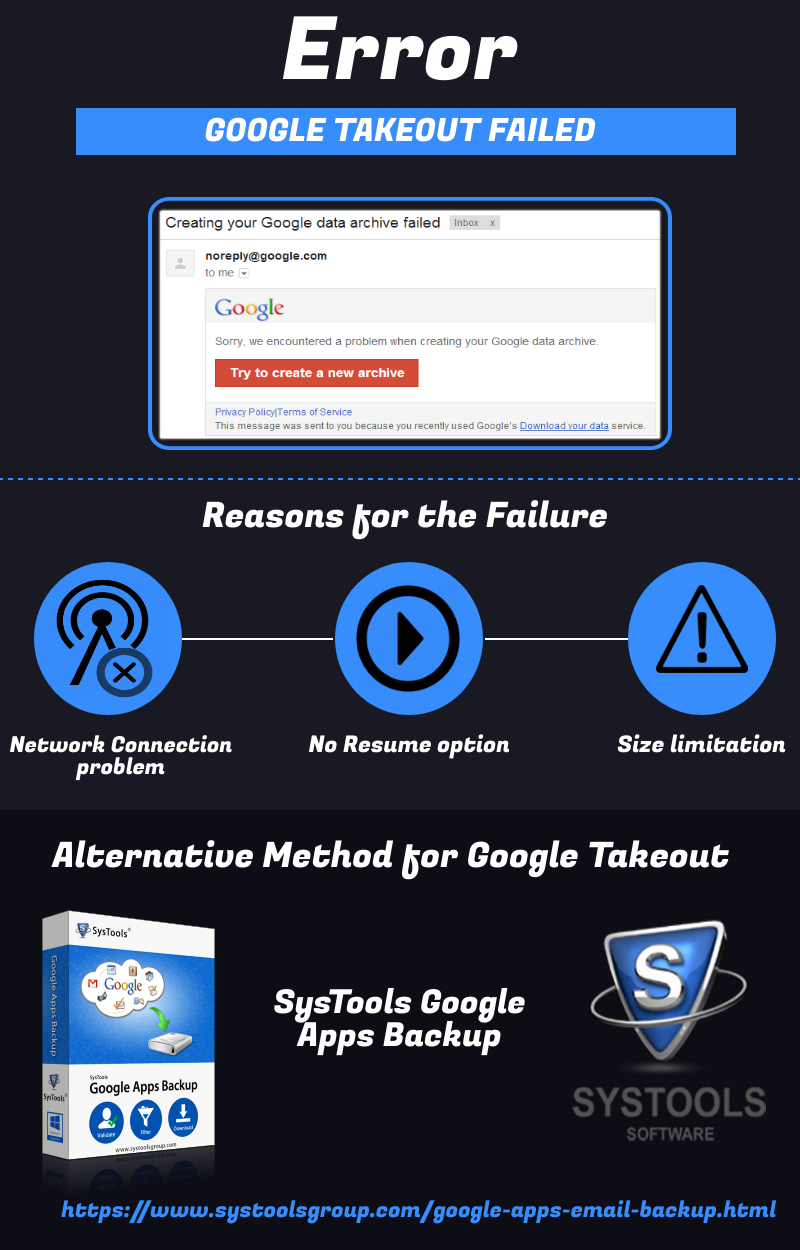 Demerits of Using Google Takeout to Archive G Suite
Google Takeout Network Error:– Occurs when the internet connectivity is lost abruptly
No Resume option:– No option is provided to resume the archive process once interrupted
Size limitation:– Google Takeout Archive Incomplete due to larger storage data
How to Solve Google Takeout Not Working Error?
#Solution 1: Make sure to follow the file size limit allowed by Google
For the purpose of smooth downloading, Google has limited the archive size to be 2GB. Also the number of files are limited to be 500 per each folder. Google Drive zip failed error can occur as a result of exceeding this limit. Normally while using .zip as file type, the data files which are larger than 2 GB will be divided into multiple files of 2 GB each during archive process. But, if you are using tbz or tgz file format, the archive size will be increased to 50 GB and you won't have to worry about getting your data files as multiple 2 GB files.
#Solution 2: Put the files in one folder
Another solution for this problem is that, you have to move all the files you want to download into a folder and then download that folder. The zip file will be containing the folder and it's contents. This method works great in Windows 10 and below versions except Win Vista.
#Solution 3: Expert Solution for "Google Takeout Not Working"
As mentioned above, many users face trouble while using Google Takeout for archiving the Google Apps data. In order to avoid such mishaps, users can make use of a reliable software which could efficiently backup G Suite data. One of the reliable tool available today is the third party software called "SysTools Google Apps Backup". It allows users to backup all the G Apps data such as mailbox, documents, images, contacts, etc in various file formats desired by the user. Unlike Google Takeout, which does not allow to resume an interrupted download, this tool provides a "Resume" feature to continue the paused backup. You can pause & resume the backup according to your convenience. No file size limitation is associated with this software and it perfectly handles the task of downloading the Google Apps data to local folders without any issue of data loss.
Summing Up:
In the above article, we saw the basics of using Google Takeout and it's limitations. Google Takeout Failed issue could be overcome using a third party software called " G Suite Backup". You can use this tool to perform the backup process without any interruption. If by chance there arises any Internet connection issues, then the process can be resumed.