How to Convert Excel Contacts to vCard Free? – Best Method
Are you looking for a solution to convert Excel contacts to vCard, Android Phone, iPhone, Outlook, Thunderbird, and other platforms?
If so, then you must convert Excel to a VCF file because not all platforms support Excel files. but, most of them support the vCard (VCF) format. This is so because VCF(Virtual Contact File) is a standard contact-saving file format.
In today's blog, we will show you the best solution to convert Excel contacts to vCard free. Moreover, here we will learn more about the vCard (vcf) file format and its benefits.
What is vCard File and its Advantages?
Vcard is a standard file format or we can say it is an electronic business card, also known as a VCF file. The vCard file is used to share contacts via email messages and instant messaging. It allows for saving the various contact information of a person like a name, phone number, address, email ID, URLs, logos, and other information.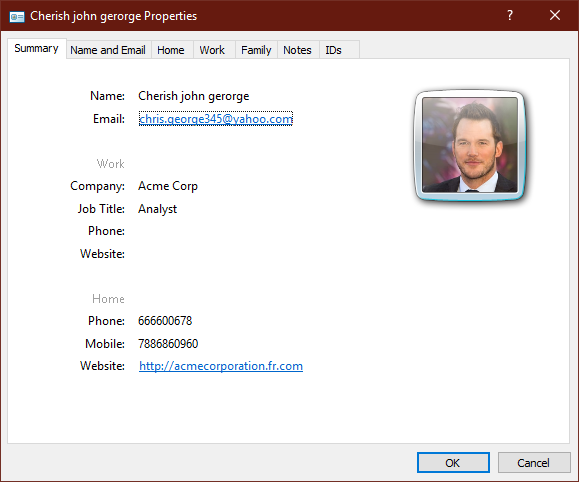 Following are the benefits of the vCard (VCF) file format:
vCard file format is highly supported by most of the platforms
It can easily be exported and imported to multiple platforms
vCard file is highly portable and used to exchange contact information
It can be opened and accessed easily with Notepad
Compatible with various applications or devices
Steps to Convert Excel Contacts to vCard Free
In this section, we will explain the step-by-step process to save Excel to a vCard file. Follow the below steps:
Step 1. First, Download and run the Excel to VCF Format Online Converter on your system.
For Windows:
For Mac:
Step 2. Click Browse and select the contact Excel file you wish to convert into a VCF file.
Step 3. See the preview of Excel contacts information and click Next.
Step 4. Map the Excel Fields with vCard Fields and click Next to proceed Convert Excel Contacts to vCard Free
Step 5. Select the vCard version 2.1, 3.0, or 4.0 and check to Create Single vCard file for All Contacts option as this will create one vCard for all your Excel Contacts. Later, importing a single vCard (with multiple Excel Contacts) to any vCard-supported platform will be easier for you.
Step 6. Next, click the Convert button and analyze the current conversion process.
Related Solutions:

How to Import Excel Contacts to Whatsapp?
Why Choose This Excel to VCF Converter?
When someone tries out a tool or a product, the first thing that comes to mind is why we choose this or that. In this section, we will clarify all your questions and queries about the conversion tool.
To convert XLSX to VCF file format, this software is the best and recommended solution that can be used by even novice users.
It has easy to use interface that enables non-technical users to convert Excel to VCF files with all contact details.
This tool supports all MS Excel versions like 2019, 2016, 2013, 2010, etc.
It supports exporting Excel XLS, and XLSX to the vCard VCF files without any kind of trouble.
The software is fully Windows compatible and successfully works with Windows 10, 8.1, 8, 7, and other versions.
With this tool, one can easily save Excel to vCard with all contact information like name, phone number, email id, etc.
Is there any Manual Method Available to Convert Excel Contacts to vCard?
Yes, the manual solution is also available to convert XLSX to VCF file format. However, there are some limitations in the manual approach like it is time-consuming, lengthy, and tricky.
If you want to convert Excel to a VCF file manually, then you need to perform the following 3-steps process. For this, follow the below-mentioned method:
Step 1: Convert Excel to CSV File Format
Open your Excel file and click the Office icon >> Save As >> Other Formats
Select the location to save .csv file
Select save types as CSV (Comma delimited) and click Save
Now, if the workbook contains multiple sheets, a message appears. Click OK to save the sheet
Click Yes to leave the workbook in the same format.
Step 2: Import Contacts from CSV File to Windows Contacts
Press the Windows button and type Contacts in the search bar
In the Contacts window, click the Import tab
Select CSV (Comma Separated Values)

Browse to locate the CSV file created in step 1
Map the contacts fields and click Finish
Step 3: Export Contacts to vCard File
This is the last step to convert Excel Contacts to vCard free format. Perform the below steps to accomplish this task:
Again go to the Contacts window and select all contacts you wish to export into the VCF file
Next, click the Export tab
Select vCard (folder of .vcf files) from the Export Windows Contacts window
In the end, click the Export button. Select the location to save the .vcf file and click OK.
Concluding Words
In this blog, we have explained the top solution to fix your problem. Once the Excel contacts have been converted into a vCard file, you can easily import contacts from Excel to Android Phone, Outlook, iPhone, WhatsApp, Thunderbird, Gmail, iCloud, etc. To save Excel to vCard, we have discussed both manual and automated methods. The manual approach is not secure and takes a long time. Therefore, it is advised to opt for the automated solution only. This will allow you to convert Excel contacts to vCard vcf file format without restrictions and error messages.