Cloud Based Disaster Recovery – Best Practices
What is Cloud Disaster?
Most of the organization prefer to save their data on cloud and why not it is the most convenient way to upload and download the data. Moreover, you get free space on external and internal memory drives. But have you ever think about cloud disaster? Do you know any cloud based disaster recovery solution? Cloud disaster recovery is not an easy task and a user must know what is cloud disaster exactly.
Cloud disaster is a critical issue in between you cannot access your data. Every cloud storage service provider has there database center, where the data is saved on a physical basis. Due to several reasons, if the database gets affected then, it will lose the entire data of database center. There is no fixed time that when it will resolve or whether you will get the lost data back or not. So, to prevent your data from the disaster it required a cloud recovery plan.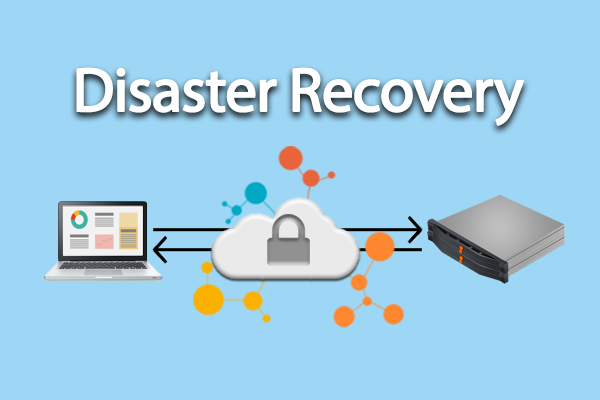 Benefits Of Cloud Based Disaster Recovery
Disaster recovery plan is a backup and restore process that maintains and store copies of electronic record in a cloud computing environment. That means if data loss or disaster occurs, then there is no fear of data loss. The cloud based disaster recovery plan is a smart choice. Because one can quickly take backup of entire server including operating system. So, at the event of cloud based disaster user can access the data. The virtual server is independent to transferred another data center without reloading each component. This approach has drastically reduced the recovery times. The cloud data recovery plan is a dependent process. On a practical standpoint, there are two points that enterprises can relate to DR in the cloud.
IaaS supporting individual workload such as virtual machines to reduced capital cost.
IaaS / PaaS supporting applications for rapid elasticity.
Cloud Disaster Recovery Concerns
The aim of cloud disaster recovery is to avail a company with a solution to recover and implement failover in the event of a natural – catastrophe or man-made. But before proceeding for cloud based disaster recovery there is some concern that needs for consideration.
Cloud Backup Security Considerations
Cloud Backup Compliance Considerations
Cloud Backup & DR SLAs Considerations
Cloud Backup Provider Data Center Facilities
Major Causes Of Cloud Disaster
Every disaster occur due to some causes similarly there are several factors behind cloud disaster and that are:
Hardware Failure
Software failure
Human Error
Natural catastrophe
Hacker Attack
While data center maintenance
Other Technical error
Cloud Disaster Recovery Best Practices
To avoid major data loss from enterprises or organization is required a best DR practices. A good cloud based disaster recovery plan makes sure that your data is available wherever and whenever you need it. DR plan has categorized into three type i.e., hot, warm and cold. It completely depends on the company that how much they want to invest in cloud disaster recovery plan. The organization should make sure to invest in the correct DR plan for a specific business requirement. The disaster recovery plan should be safe, secure, reliable and affordable. After taking the DR solution always check that whether the data is accessible or not. Virtualization and cloud provider VMware offers to enterprises a way to transfer the information and application to a secure and safe zone. Which make easy to use and access the data at the moment of emergency.
Cloud Based Disaster Recovery Risks
Organization needs to be ready to restore their system to sustain productivity and the integrity of data when a disaster strikes. Cloud DR is essential for every enterprise. A good DR solution or plan can secure your data but risk is still there. Specially for MSBs need to be mindful of their budget. Selection of inappropriate recovery plan is like inviting worst disaster. A best and effective DR plan can minimize the chance of disaster and maximize the disaster recovery efforts to maintain productivity and integrity of data. There are five major risks that an organization can face in planning for cloud disaster recovery;
Inappropriate data center location
Lack of a disaster recovery plan
Response and recovery time
High costs of DR technology
Inadequate resources
Storing data on cloud is a common activity for every organization. It is the easiest way to store the data. But data is still not secure due to cloud based disaster. Once you lost the data in disaster there is no option to retain or access it. Therefore, an alternate option should be there. Always maintain a backup into a safe environment and take the best cloud based disaster recovery plan. Selection and implementation of DR plan is a challenging task.
However, without an appropriate DR solution, the organization will run the risk of data loss, disrupted services, and excessive downtime. Nothing is important more than your data therefore, take the necessary steps and ensure that DR is part of your corporate plan.