View Outlook Inbox, Outbox, Spam Without Outlook 2016, 2013, 2010, 2007
Srishty | May 24th, 2018 | Technology
In this technical arena, email has become the most popular way to communicate online. Microsoft Outlook is also one of the email clients that stores emails, attachments, tasks, etc. in PST file format. But, sometimes users are unable to view Outlook inbox, drafts, trash, sent items, etc. due to many reasons. One of the main reasons is a corruption of Outlook data files or the large size of PST files. As Outlook is being used by the corporate users, so inaccessibility of Outlook inbox folder creates a problem for them. In such situations, they start looking for a solution to view PST folders. Therefore, this article describes the best possible techniques in order to open Outlook outbox, spam, trash, inbox, etc. in the most reliable and simple manner. Read this blog in detail to know the complete approach to accomplish this task to open Outlook data files.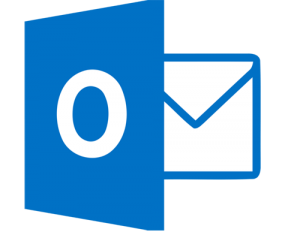 "I am using Outlook application for mailing purpose and I have lots of data saved in my Outlook account. Yesterday, I tried to view spam in Outlook 2016 folder but failed to do this. Then I realized my all Inbox, Sent, Trash, Drafts, Junk and other IMAP folders are missing. Now, I need to open and view these folders on urgent basis. So, can anyone help me out to open Outlook Data file in an efficient and reliable manner? Thanks in advance!!"
How to View Outlook Inbox, Drafts, Sent Items, Trash, Spam Manually?
You can easily open Outlook inbox, sent items, drafts, trash, spam folder by following these simple solutions. Let us take a look:
Approach 1: Open Outlook Inbox in Outlook 2016/2013/2010
First of all, open Outlook program and click on the File menu.
After that, go to Account Settings option and click on it.
Now, navigate to the Data Files and click on Add button.
In the next step, choose Open PST file option.
Finally, it will view Outlook inbox, sent items, drafts, and other folders.
"OR"
 At first, click on the File menu.
Then, go to the Open & Export menu and choose Open Outlook Data File option.
Approach 2: View Outlook Inbox, Draft, Sent Items in Outlook 2007
First of all, open Outlook application and go to the Tools menu.
Here, choose the Account Settings option.
Then, choose the Data Files and click on Add button.
Finally, select Office Outlook Personal folders or file & then view Outlook spam, inbox, outbox, etc
Approach 3: View an Existing Outlook Data File
The following steps to view spam in Outlook and other folders in your profile are similar in all versions of Microsoft Outlook but the dialog boxes are different. Let us have a look:
To start the procedure, open the Control Panel and find the Mail Applet.
Then, select an option Show Profiles. If you have a single profile, then you can click on the Data Files option.
Now, locate your profile and select Properties option.
At last, it will display the Outlook Inbox and other folders.
An Expert Solution to Open Outlook Inbox, Outbox, Trash
The discussed manual methods include so many lengthy and complex steps to view Outlook inbox, outbox, drafts, spam, etc. So, these manual methods take a long time to execute and it is necessary that Microsoft Outlook application must be installed on the user's machine. Also, it creates difficulties for non-technical users to view Outlook PST files. In order to overcome all these limitations, users must go for any third-party tool like SysTools Free Outlook PST Viewer Tool. It is designed to open and view all Outlook emails along with their attachments. This software is available to provide certain unique features which include dual scanning mode to scan and open corrupted Outlook Data files without any restrictions. The utility to open Outlook Inbox and other folders have an easy-to-use Interface that even a novice user can use it without taking any external help.
The Final Note
This article describes the best possible approaches in order to view PST folders like inbox, draft, and sent items. As we have already discussed above, there is no manual method available for opening Outlook data files in the absence of MS Outlook. Therefore, users are advised to opt a reliable third-party utility to access and view Outlook Inbox, drafts, sent items, etc. as per their requirements.