Sync Google Contacts With Outlook in 3 Simple Steps
We all change our phones and computers often because buying a new gadget feels amazing every time. However, this pleasant event comes up with a very common issue: we need to transfer all our contacts from old device to a new one. Now you might be thinking, well I can do this manually just by typing the list of necessary contacts on the new device. We'll say you are thinking right.
But, if you are having dozens or thousands of contacts, then thinking to use this method is not a good idea at all.
This issue will become even complex if you'll lose your gadget and you'll need to restore your contacts. This is why contact synchronization the best way to resolve all these issues. Since we all use our Google accounts to save our contacts so, in this technical guide, we will show you some simple tricks to sync Google Contacts with Outlook effortlessly.
Let's start!
Syncing Google Contacts With Outlook
In order to sync Google Contacts with Outlook 2019 / 2016 / 2013 / 2010 and below, all you need is a Google Account where all your contacts are saved. Moreover, you must log in to this Google account and once everything is set, go with the steps below for syncing Google Contacts with Outlook:
Open the Gmail account and click on the Google Apps icon. Select Contacts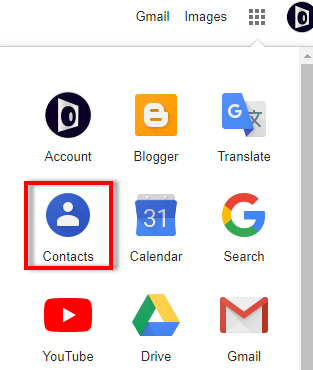 All your Google Contacts will be listed on your screen
Select all the contacts you want to sync with Outlook
Click on the Export option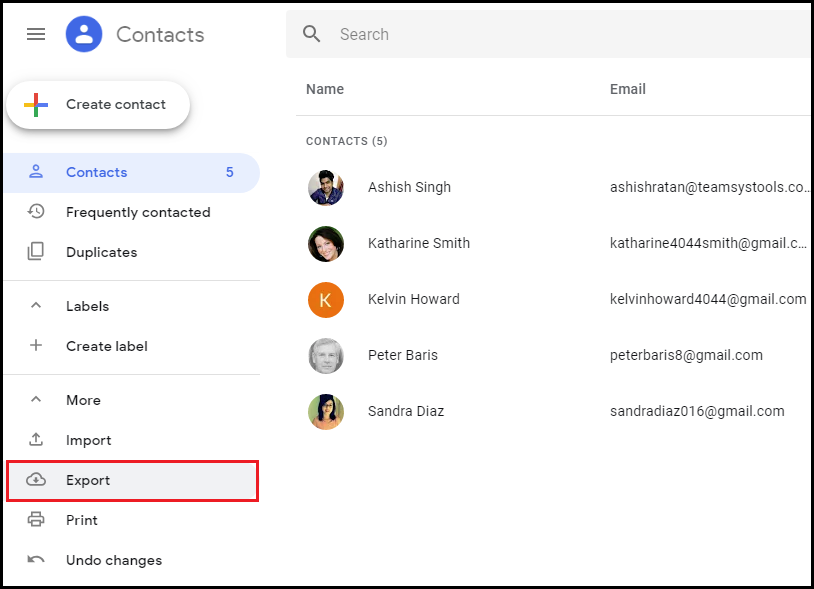 Select Google CSV as export option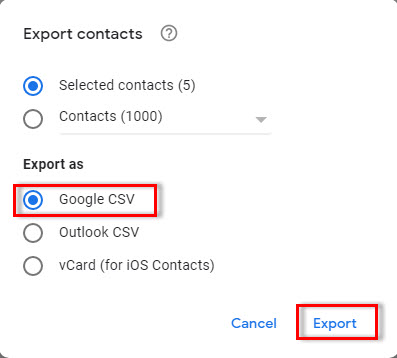 Browse a location to save the resultant CSV file and hit the Export button
All the Google Contacts will get downloaded into a .csv file
After this, download Excel Contacts to vCard Converter Tool on your Windows computer
Launch it and click on the Browse button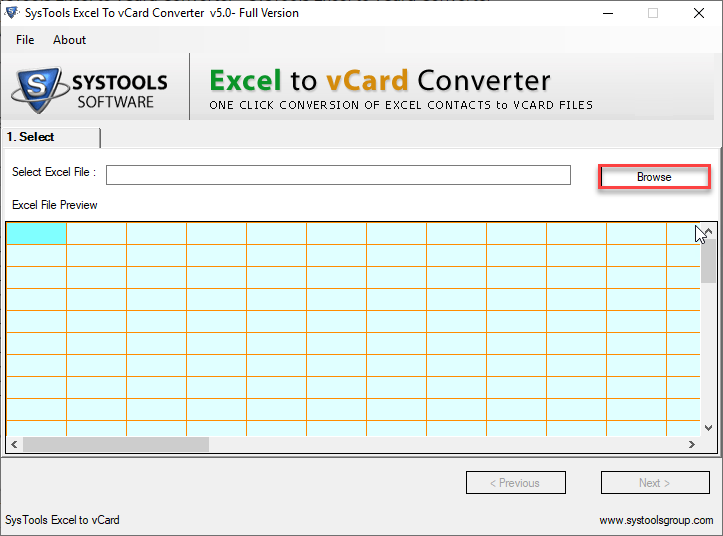 Add the contacts CSV into the software and preview the entire contact details. Click Next
Select Excel Field and map it with an appropriate vCard Field. Do the same to map all CSV fields with vCard fields. Once done, click Next to sync Google Contacts with Outlook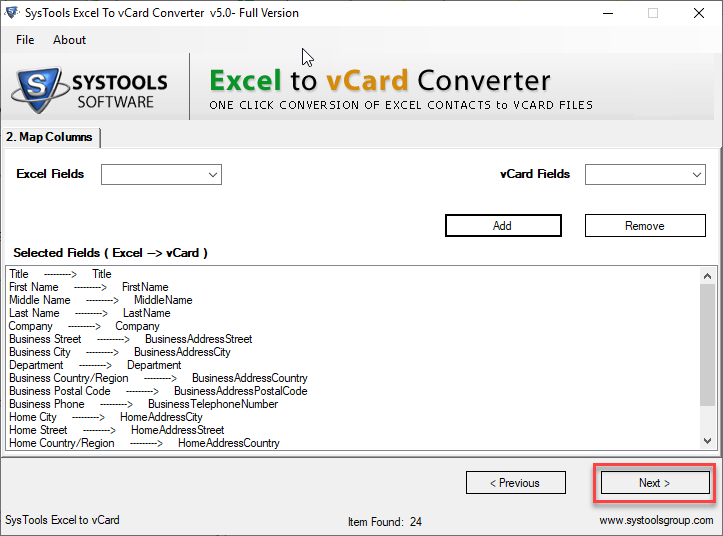 Select vCard v3.0 or v4.0, check Allow to Import Empty Email Addresses and Create Single vCard for All Contacts. Select a destination location to save the resultant file. Hit the Convert button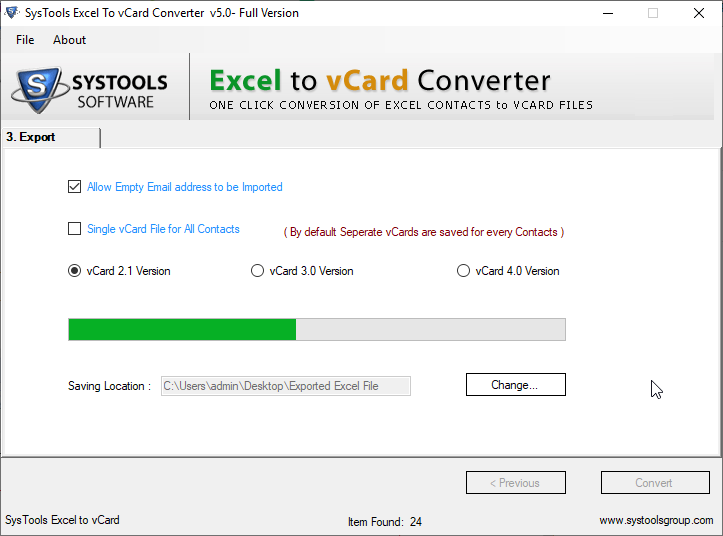 Google Contacts CSV will get converted into vCard file format after this
Launch MS Outlook and click on the File menu
Click Import/Export >> Open&Export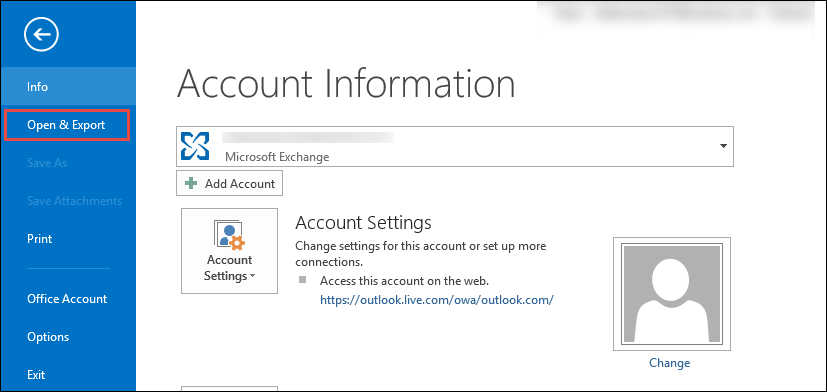 Choose Import a vCard File >> Next to syncing Google Contacts with Outlook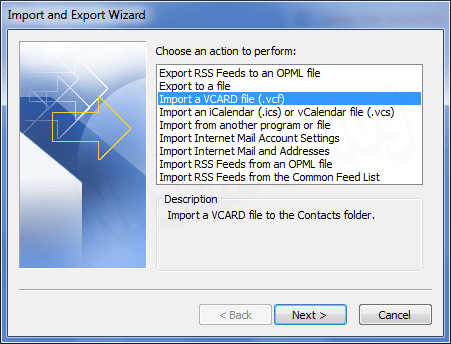 Locate and browse a contacts .vcf file and click Open
Google Contacts will get synced with your Outlook Contacts.
Sync Google Contacts with Outlook issue SOLVED!
All the Google Contacts will be listed in the Outlook Contacts list, and you can contact them easily.
Points to Remember
If you will export your Google Contacts to vCard file format directly, then this might lead you to issues like:
Multiple vCards: Google Contacts Export option creates separate vCard for each Google Contact and later importing these .vcf files to Outlook will be tough for you.
Syncing Issues: Export Google Contacts as vCard directly and then importing the exported vCard to Outlook might result in improper contact syncing issues after syncing Google Contacts with Outlook.
Contacts periodically disappear from Outlook: Importing Google Contacts vCard to Outlook might cause contacts manipulations. After importing, you may not find these contacts in MS Outlook.
Concluding Lines
This article talks about a simple process to sync Google Contacts with Outlook. The solution given here is completely safe and tested for syncing Google Contacts with Outlook. Moreover, the solution does not require any technical expertise so, all technical and non-technical users can implement it without any assistance. So, apply this simple trick to synchronize Google Contacts with Outlook without losing a single bit of contact information.