Complete Guide to Save Office 365 Emails as PDF
"I am using Office 365 Outlook for my email purpose. I would like to save Office 365 emails to PDF so that it is possible to place messages in a client file all together with word documents, PDFs, etc. Actually, I am not having any high technical knowledge about Outlook and Office 365. So, can any technician help me out with the solution to print O365 messages to PDF?"
Alike the above-mentioned query, there are several Microsoft users who post query related to converting of Office 365 messages into PDF. Therefore, here we came with a simple and fast solution for saving O365 emails as PDF.
Process Overview: The process basically involves two major operations to be performed i.e., the configuration of Office 365 account in Outlook and convert Outlook to PDF with attachments. Now, let us begin with the description of both these 2 major steps.
Step 1: Configure MS Office 365 in Outlook 2016
If your Microsoft Office 365 account is already configured in Outlook then, you can skip this step. Else, start with the following approach :
Open 'Add Account' panel in Microsoft Outlook 2016 and enter the O365 email address. Click on Connect to continue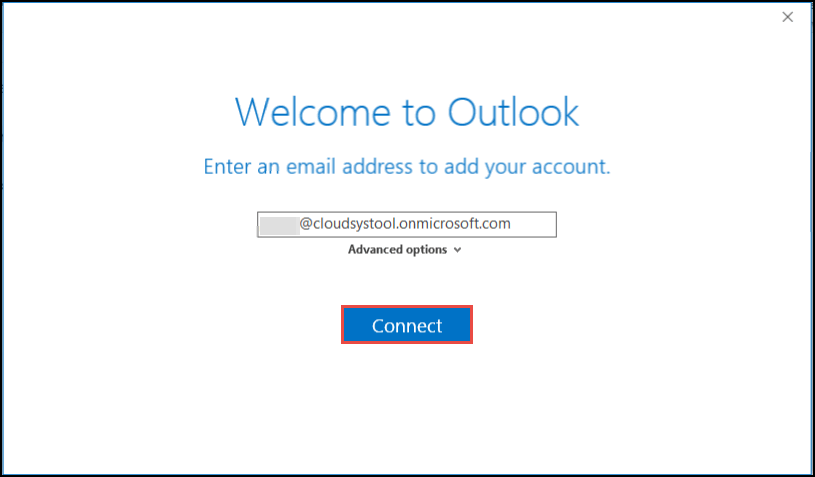 MS Outlook starts looking for the O365 email id, which you have mentioned in Step (1).
A dialogue box drops down in which you have to enter the password of source O365 account. Click OK to continue with the procedure to save Office 365 emails as PDF

Confirmation message displays in front of you where you have to click on OK to proceed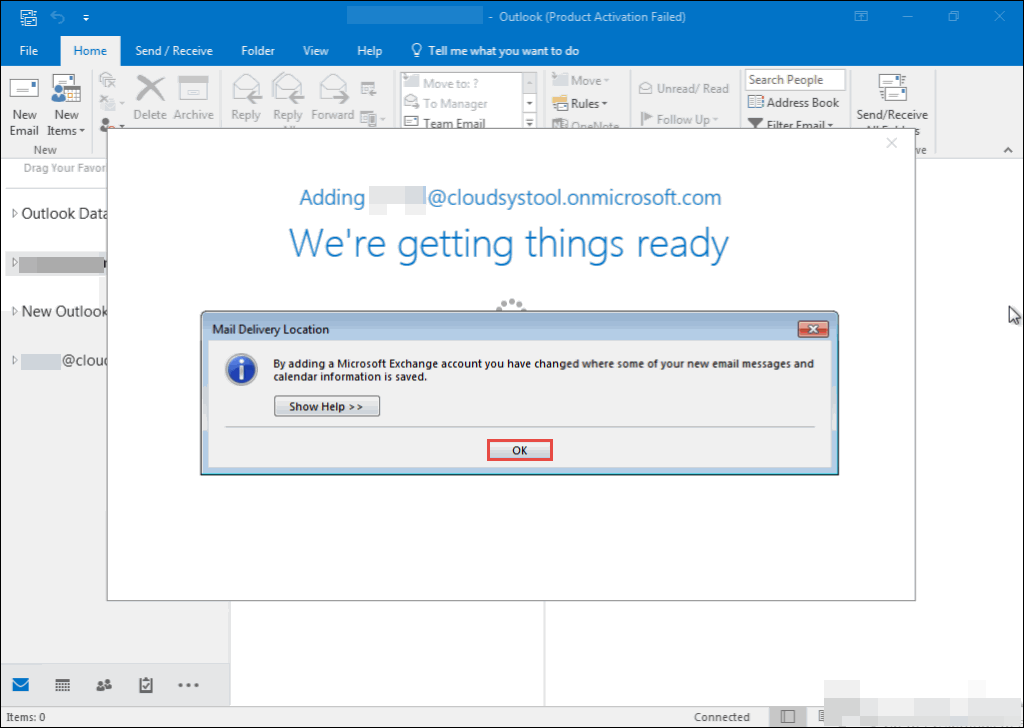 Finally, the Office 365 account is added in Microsoft Outlook 2016. Hit on OK to close the current screen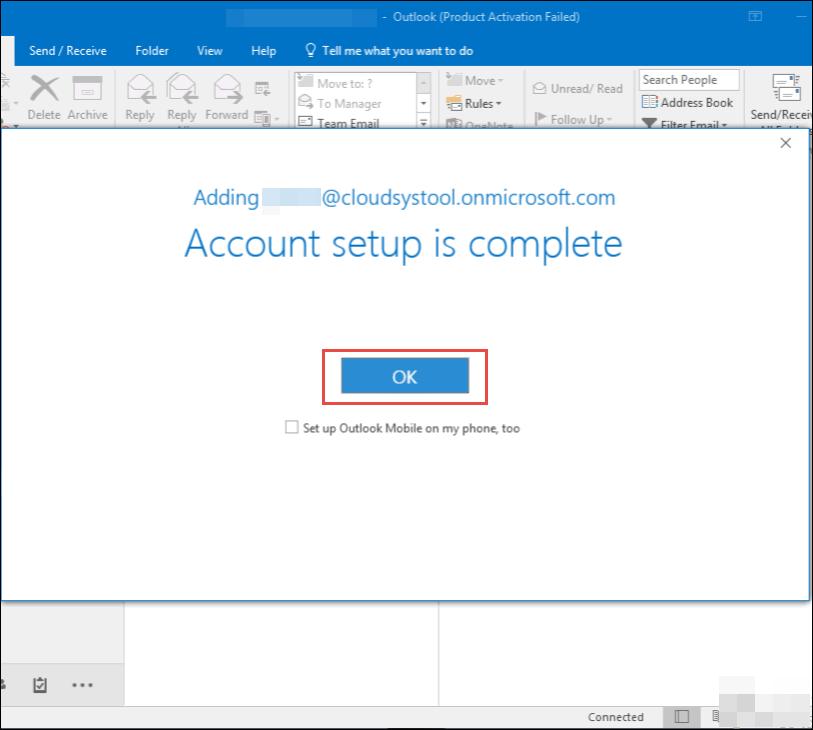 Now the Outlook starts retrieving items from mailboxes of configured OWA account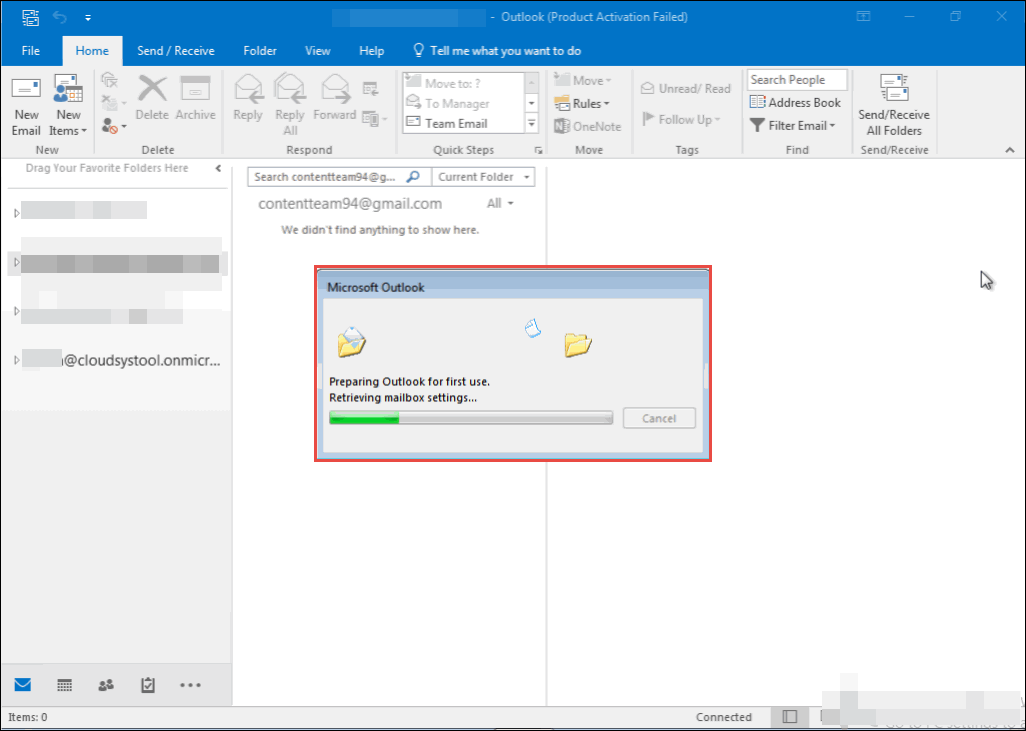 After a few minutes, all the recovered data will be listed in front of you.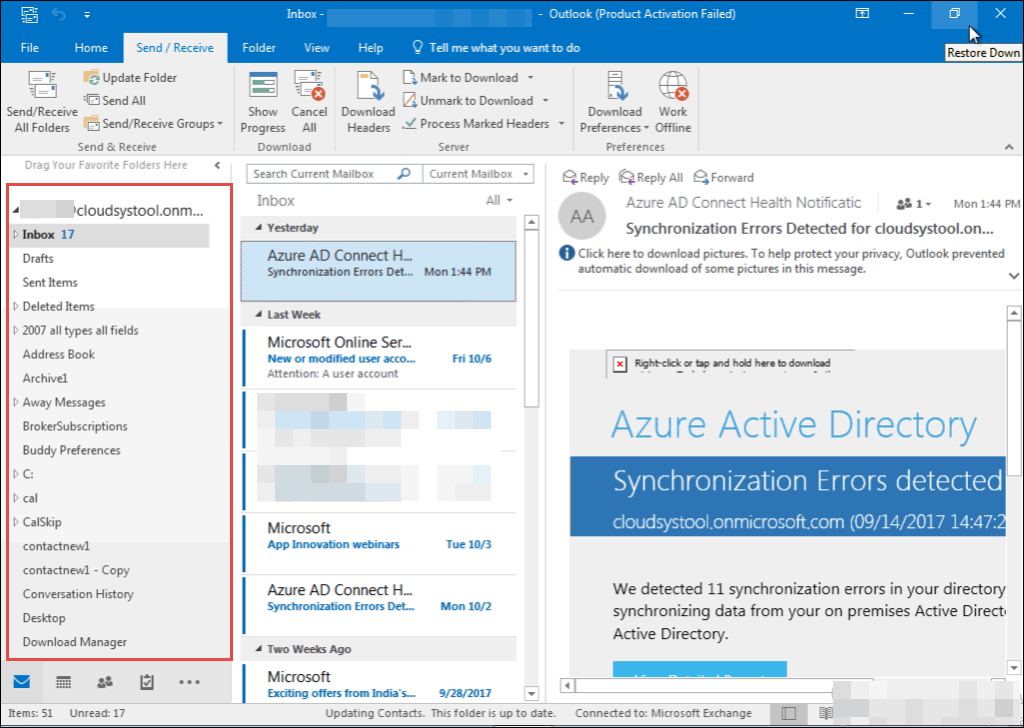 Step 2: Print Office 365 Messages to PDF Documents
There are 2 ways by which one can save email from Office 365 webmail.
Method 1: Save One O365 Message to PDF
Select the email message of the Office 365 account in Outlook and click on File option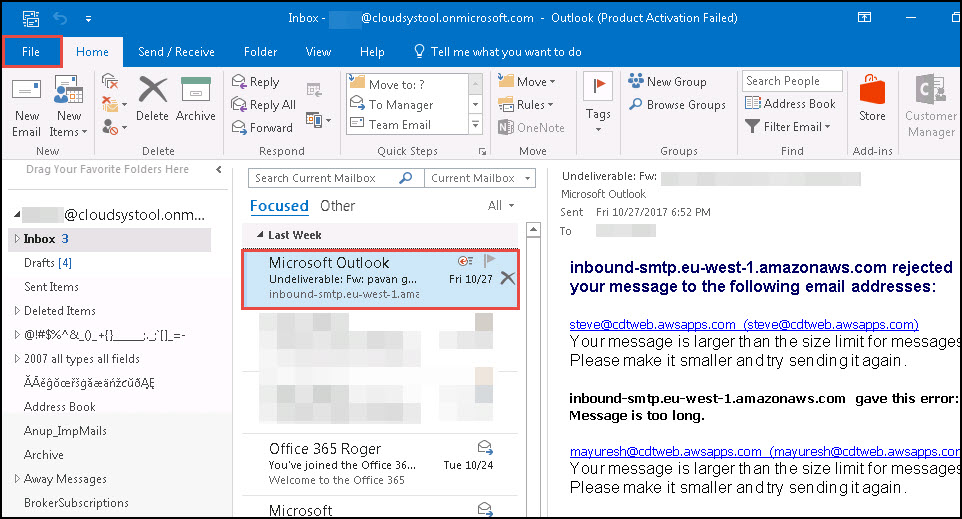 Hit on Save As option to continue with the procedure to save Office 365 emails as PDF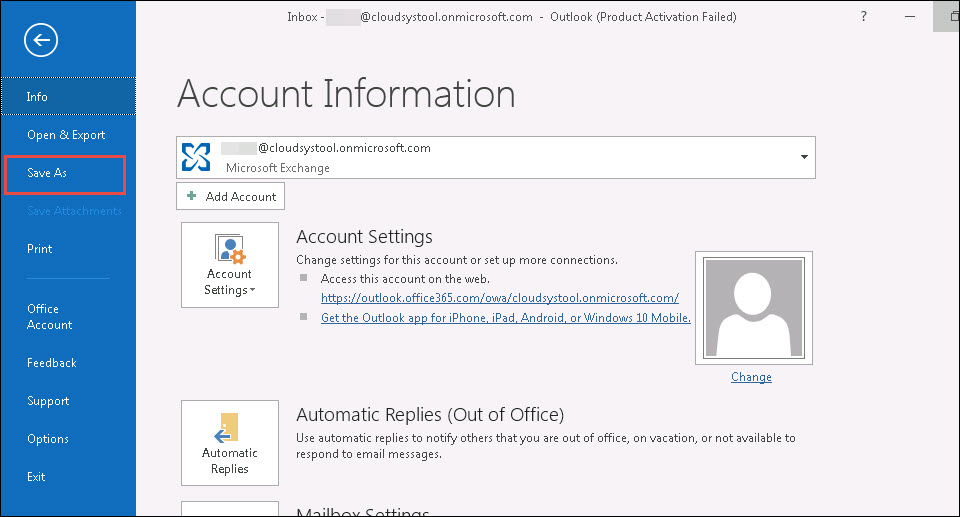 Click on Save as type drop-down menu and choose HTML option from the list. Hit on Save button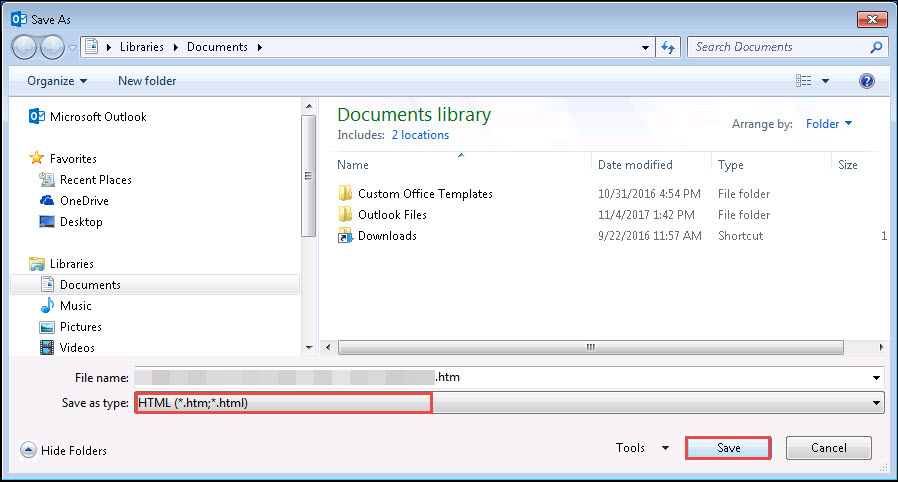 Locate towards the location where you have saved email in Step (3) and right-click on the file. Click on Open with >> Word (desktop)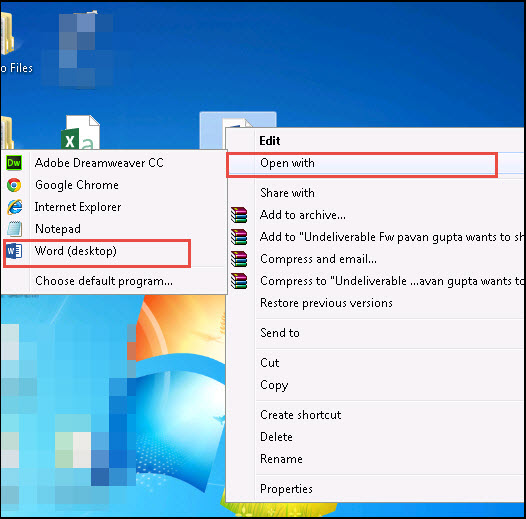 Click on File >> Save As and from the Save as type, choose PDF file format to save HTML file in PDF. After this, click on Save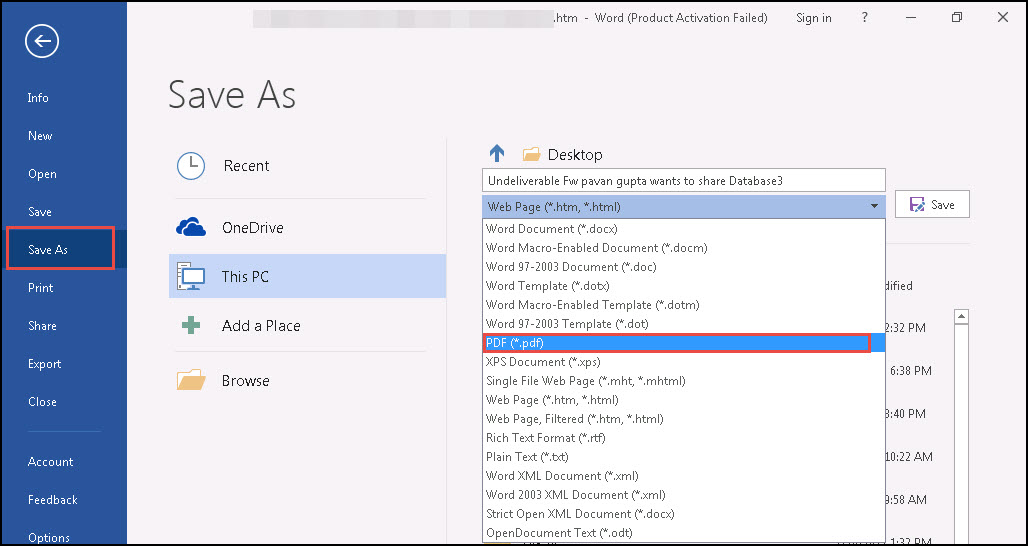 Finally, you have created PDF for Outlook 2016 with help of the manual steps

Important Note: The solution above saves only one PDF file of Office 365 account at once. In order to convert 60 messages in PDF, you need to repeat the procedure 60 times.
Method 2: Save Office 365 Emails as PDF in Bulk All in One Cycle
The above solution does not support saving of multiple emails from Office 365 account as PDF in bulk. Therefore, the only workaround to resolve this problem is to opt for a program i.e., Outlook to PDF converter. Even if there are 1000 of messages to be printed in PDF format then, also only 1 command is required to perform. Well, follow below mentioned steps to print O365 messages to PDF in a single cycle :
Open MS Outlook program on your PC and learn the location of PST file in which O365 account data is archived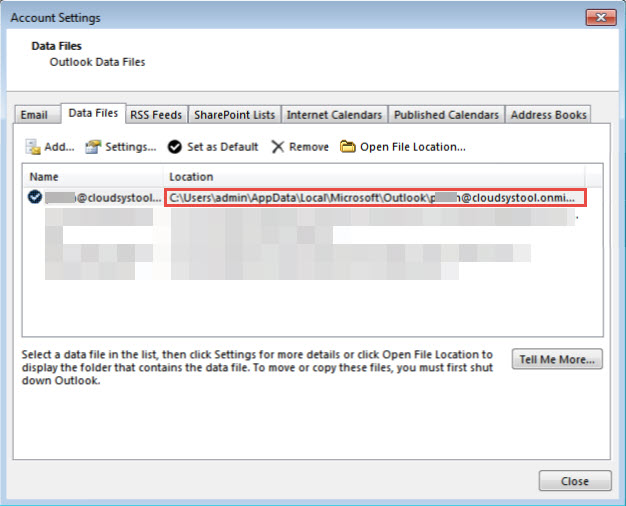 Copy the PST file from that location and paste it on the desktop of your machine
Launch Outlook to PDF Converter and click on the Add File >> Three dots button

Browse towards the desktop location of your machine, select Office 365 PST file, and add this file in the software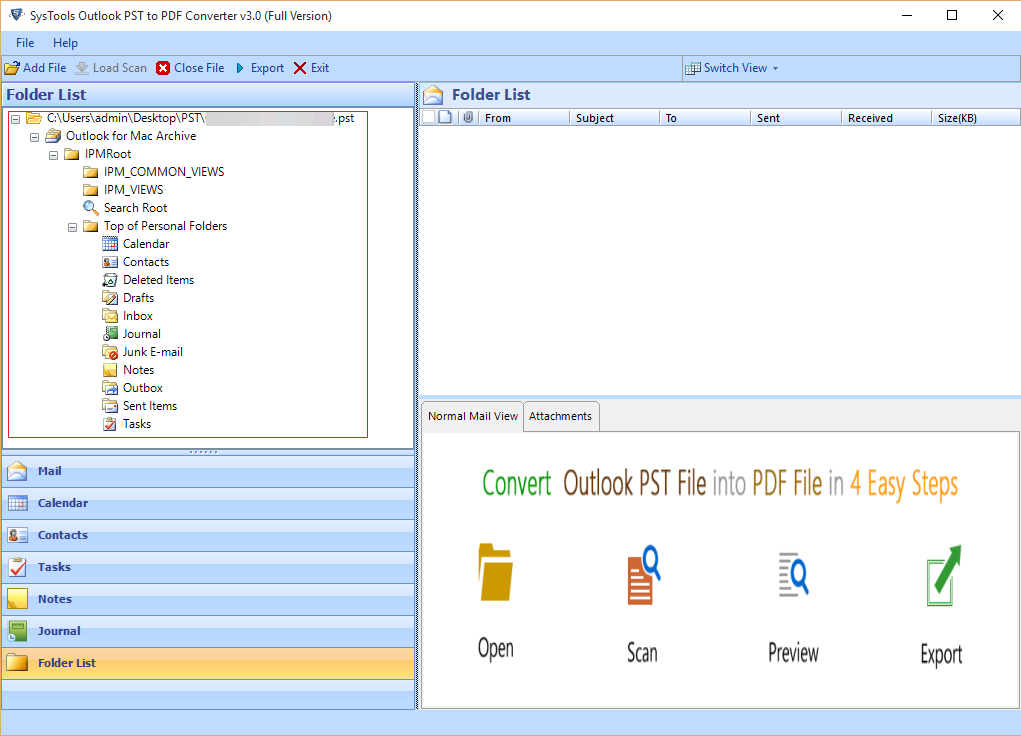 Click on the Export button and select all folders from the listed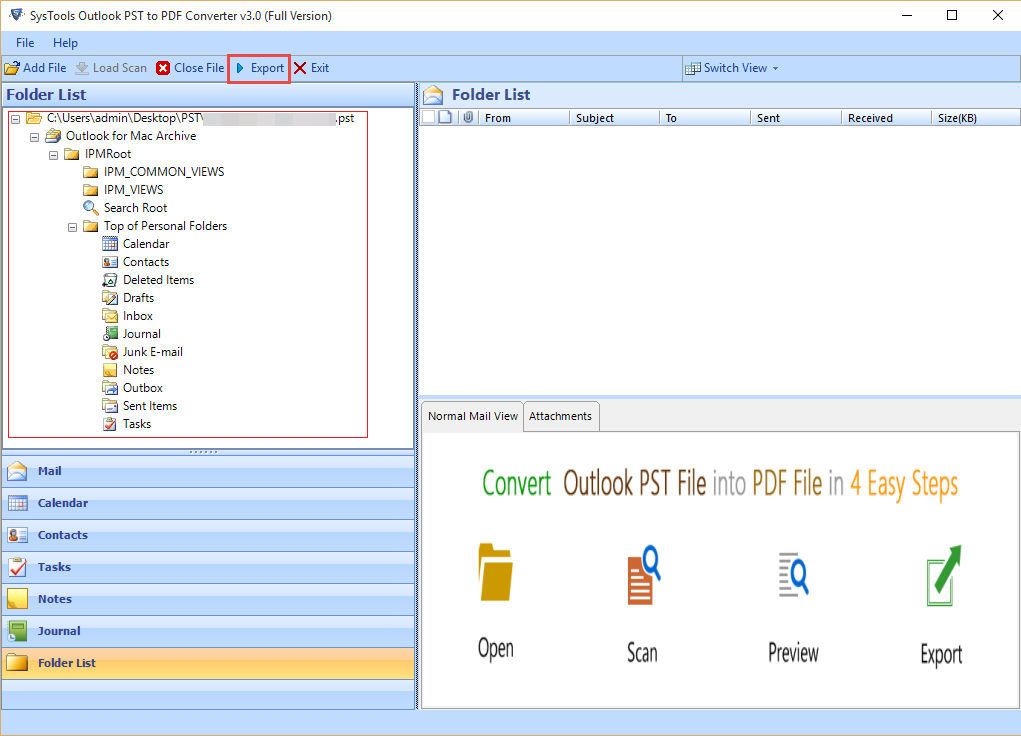 Click on Browse button and select the path where you want to save resultant PDF files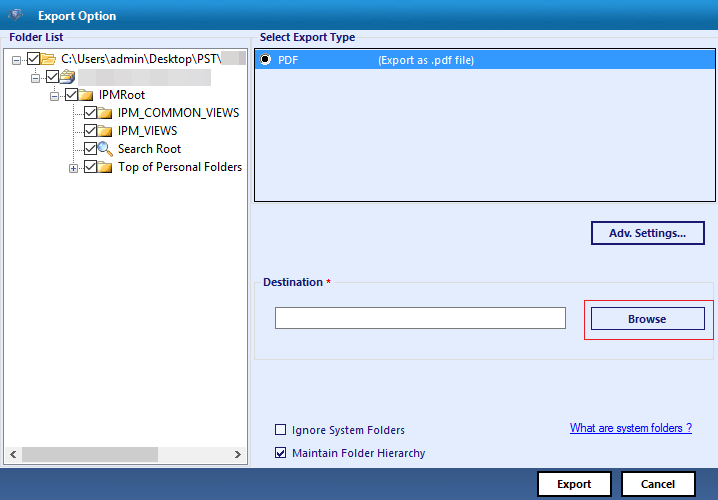 At last, click on Export button to start saving Office 365 emails as PDF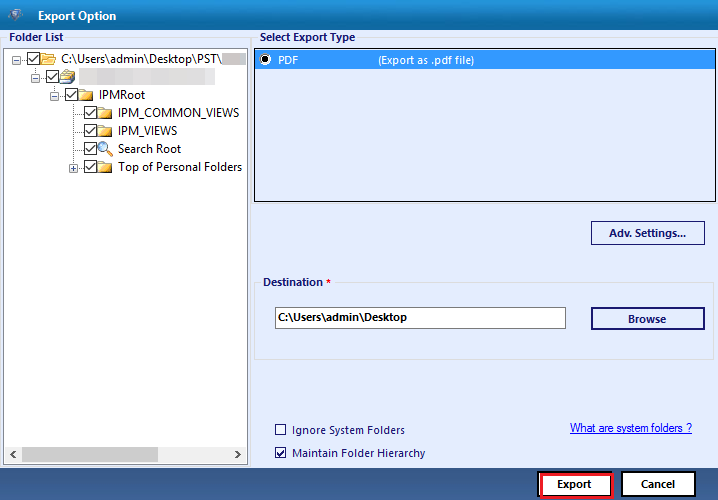 Final Verdict
A foolproof solution to save Office 365 emails as PDF is illustrated in this blog. If in case users face any issue then, they can put a query below. We are 24*7 available to help our page visitors in best possible shots.