How to Open MBOX File on PC? Tips & Tricks
The MBOX file is known as a universal file format, which saves all the emails along with attachments in encoded form. Sometimes, users need to examine the MBOX files, but it is difficult to open MBOX file on PC without using application. So, Thunderbird email client is one of the best for this purpose. Because it is easily available and cost-free. So, in this write-up, we will give you the guidelines on view MBOX file with the help of Thunderbird. There are a number of easy approaches that one can easily follow to access and explore MBOX emails.
There are many users those are facing a lot of difficulties when it comes to open MBOX file on computer. Once a user asked, "I have many large orphan MBOX files that are stored in my system as a backup. I want to read all the important emails from those files. But I really don't know what I can do to open and access them. Can anyone suggest me how to read MBOX files on PC? Thanks in Advance!!"
How to Open MBOX File on PC Manually?
In order to open and access MBOX file on your system, you can use a free email application i.e Thunderbird. Let's discuss solutions that can help you in completing that task. You must have Mozilla Thunderbird installed and configured on your system. Now, it is required to install Import/Export Tool on your system which is an available add-on. Then, perform the following steps:
First of all, open Mozilla Thunderbird on your computer system
Then, navigate to Tools, then select Import/Export Tools option from the given list
Now, select Import MBOX file from the appeared list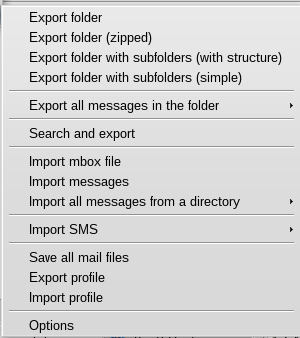 After that, the MBOX Import window will appear, then select Import directly one or more MBOX files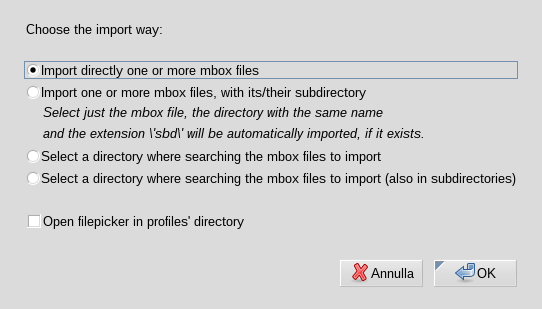 Next, click on the OK button to start the procedure to import MBOX files to Thunderbird
If you want to move MBOX file with its subdirectories, then you can select the Import one or more MBOX files, with its/ their subdirectory option and click on the OK button
Now, browse the MBOX files from the location on the hard drive
Finally, click on Open button to import the converted MBOX files to Thunderbird program.
This will help you to open MBOX file on PC with the help of ImportExport add-on in Thunderbird. But if you do not have this add-on then also you can access your emails. You need to set up a Thunderbird account and search for local folders directory. Now, you can drag and drop your MBOX files in the local folder and all the emails will be moved to that folder. This is how you can access your important data easily.
Limitations of the Manual Method
There are some of the drawbacks that can be encountered while considering the manual solution to open MBOX file on PC with the help of Mozilla Thunderbird:
The steps to be performed are lengthy.
The whole process consumes a lot of time.
Not suitable for non-technical persons.
Need to install Thunderbird and ImportExport add-on on PC.
Expert Solution
As it is discussed, manual procedures have some limitations. Therefore, to overcome all the above drawbacks, it is recommended to use an effective and simple professional solution i.e. SysTools MBOX File Viewer Tool. This is the perfect solution that easily helps a user to open MBOX file on PC without using any other supporting email application. There is no need to install an add-on to complete the task. Apart from this, it provides many facilities like loading of all items, display item count, inbuilt viewer option etc. However, it is compatible to work with Windows 10, 8, 7 and all lower versions. Therefore, a user can easily open, explore, access, view and read MBOX file data efficiently.
The Verdict
In the following blog, we have provided users various solutions to open MBOX file on PC. There are some listed manual approaches with the help of Mozilla Thunderbird email application. But, these manual procedures have some drawbacks. So, that it is advisable to use an expertise solution to save efforts and time. It is best for the users those do not have any technical knowledge to perform above steps.