Move Office 365 User Data to G Suite Account- Stepwise
User Query: We were trying to migrate the company's user data from Office 365 to G Suite using the "Data Migration Service (DMS)" provided by google when login as a Google Admin. Initially, the migration process carried out successfully but, for multiple users migration, it took large hours. Along with this, it is not possible to migrate files from One Drive to Google Drive with this DMS service. Therefore, I need a solution that could help me move Office 365 user data to G Suite quickly. Please suggest if any!!"
Microsoft Office 365 has a broad range of primary and premium security tools, which are highly customizable. While G Suite is a Google Suite of intelligent Apps. It was formerly known as Google Apps. It includes a variety of applications and features that can come in quite handy.
Unlike Microsoft Office 365, there is no need to have a powerful computer to use G Suite and its features. Files can be easily accessed from any device because it runs on the browser and does not require any installation. However, due to these reasons, many people start to migrate user mailbox from Office 365 to Google Apps. But, apart from these, there are many other reasons too.
Need to Migrate Office 365 User Mailbox Data to G Suite
Let's understand the benefits moving Office 365 mailbox to G Suite and features offered by G Suite that tempts users to transfer Office 365 user data to G Suite.
1- Better Mobility
2- Faster than Office 365
3- Better Integrity and Scalability
4- Scalability
Methods to Move Office 365 User Data to G Suite
There are two ways for moving Office 365 mailbox to G Suite– Manually (Data Migration Service) and using a Third-Party Tool. The manual method is time-consuming and is difficult to perform. Some of the issues faced by users with manual migration are given below.
Issues with Manual Method – Migrate Office 365 Data to G Suite
Technically strong user is required to perform the migration task
It is a time-consuming task, it is necessary to dedicate proper time and a resource for it.
It is not possible to migrate files from One Drive to Google Drive manually
Single type of data can be migrated at a time. It is not possible to migrate all types of data together.
Advanced Solution to Move Office 365 User Data to G Suite
SysTools Office 365 to G Suite Migrator tool is one of the most trusted and secured application for moving Office 365 data to G Suite. Within this tool, a user can easily export multiple Office 365 accounts into G Suite without any data loss. The utility has an intuitive and easy to use interface which enables you directly migrate from exchange online to Google Apps. One can effortlessly migrate emails, contacts, calendars, etc. to G Suite account without any data alteration.

Important Features Offered by the Software
1- Provides Date Filter feature to migrate particular user mailbox data items of the selected data range.
2- Offers Category Filter option to export selected user data items from Office 365 to G Suite account.
3- Through Delta Migration transfer newly arrived data items or modified data
4- For the early migration of specific users data the tool provides Priority feature
5- Gives different options to add users i.e. fetch users and import users
6- Shows summary and detailed report of the migrated items
7- The software is compatible with the latest Windows 10 OS
Steps for Move Office 365 User Data to G Suite
Step 1: Launch & Run the tool and select the Office 365 and G Suite as platforms
Step 2: Choose the Workload Categories, Date Filter & User Group Mapping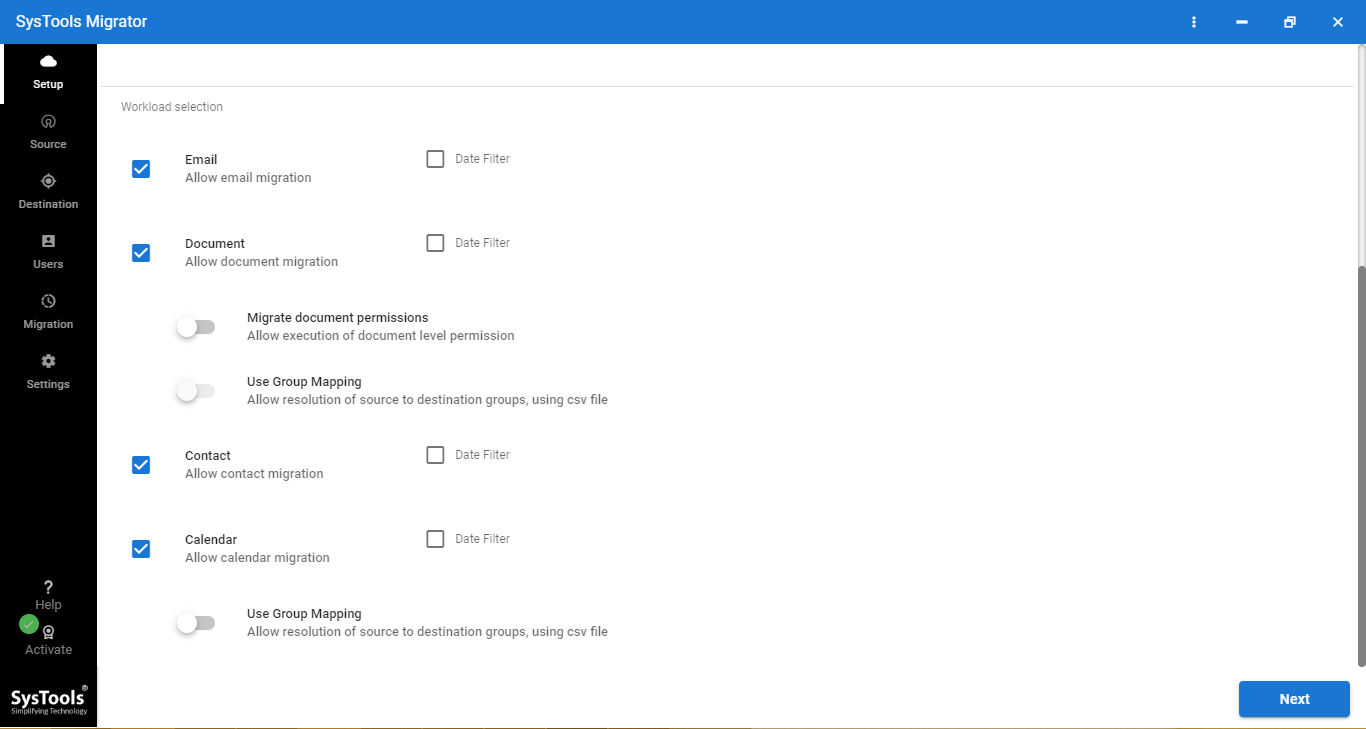 Step 3: Enter the "Office 365" admin credential & authenticate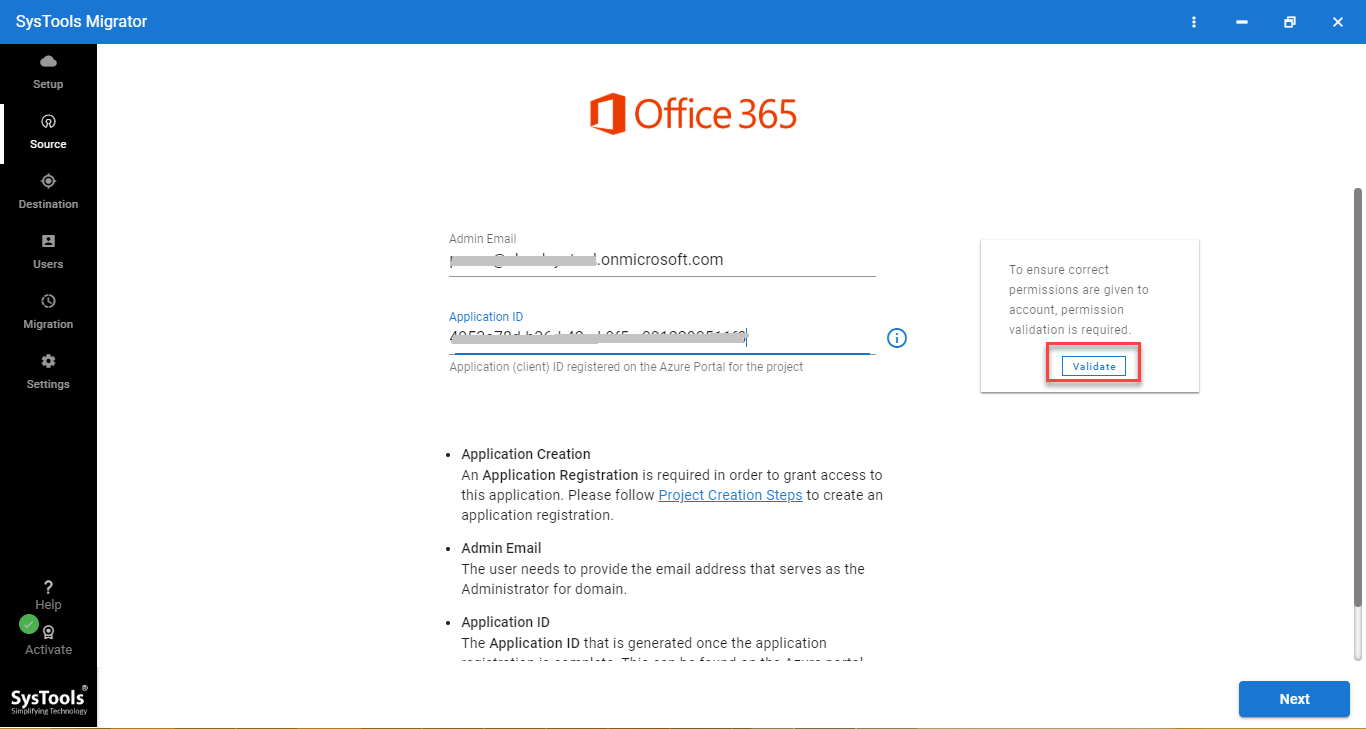 Step 4: Now, enter the admin credential for "G Suite account" and validate permissions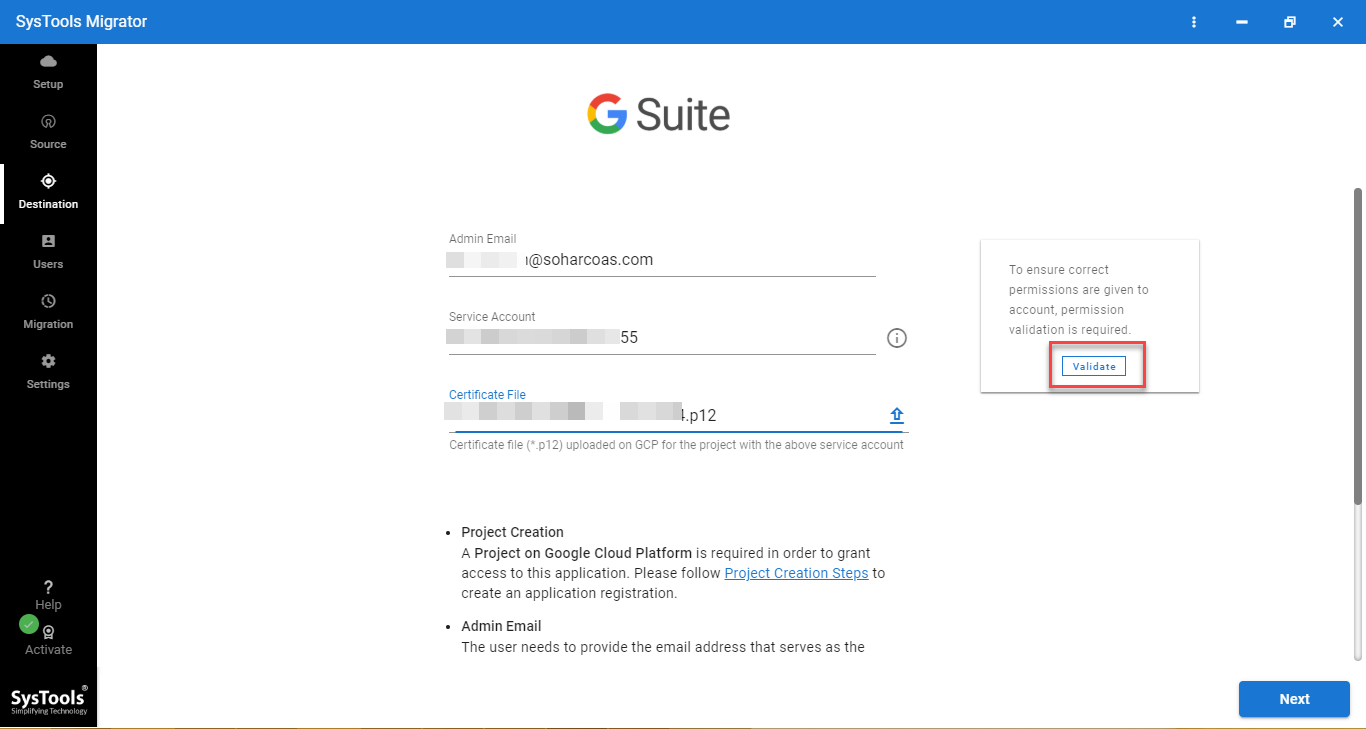 Step 5: For the source and destination user mapping choose any of the options.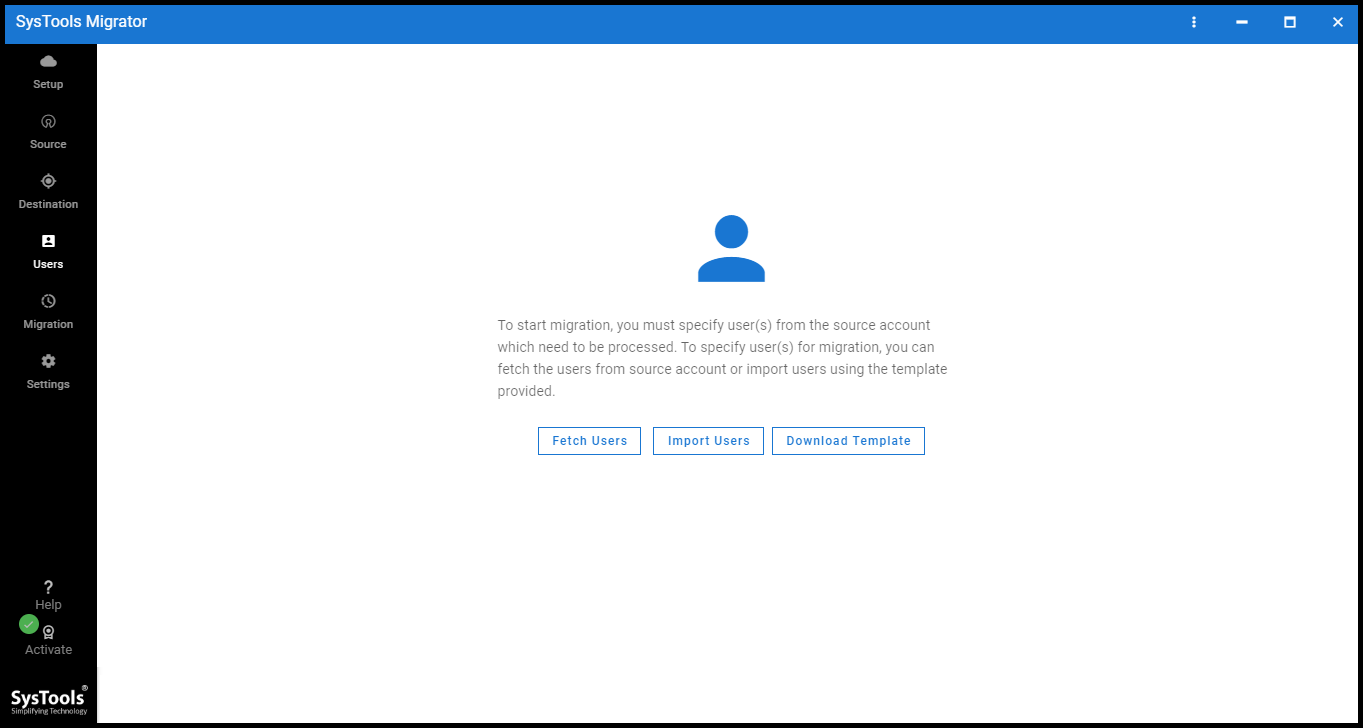 Step 6: Select "user accounts" & provide user priority to migrate those user's data first.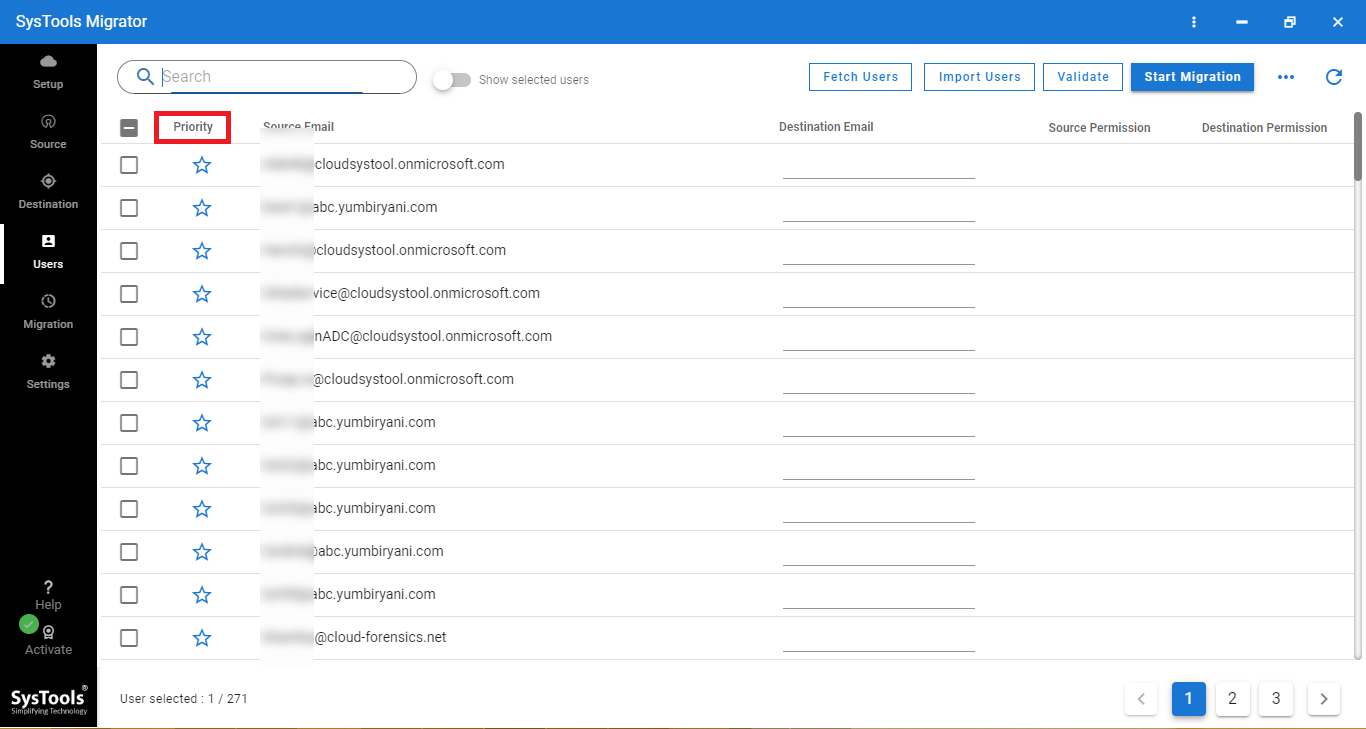 Step 7: Lastly, click the "Start Migration button" to move Office 365 mailbox to G Suite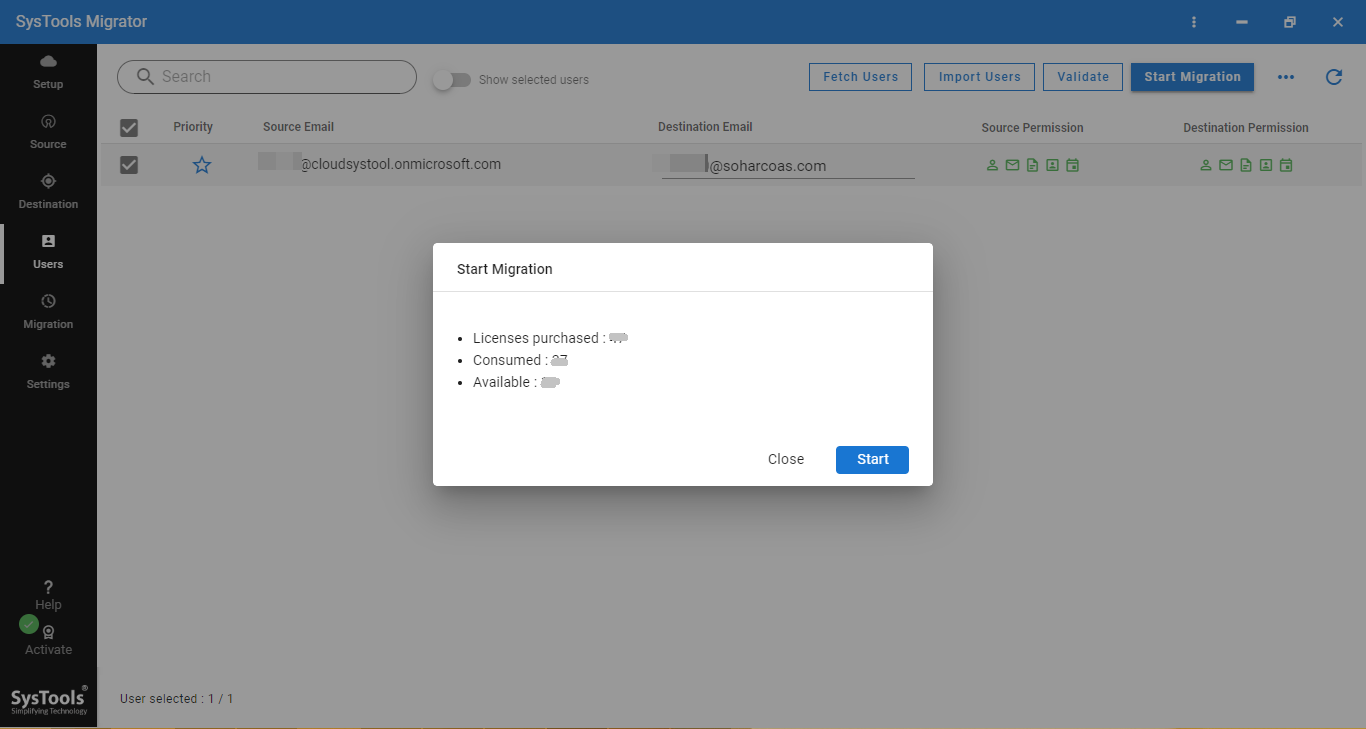 Conclusion
It is not an easy task to move Office 365 user data to G Suite manually because it may require a lot of time and technical knowledge. Therefore, it is better to opt for migration software to get an error-free and fast solution. This utility is very simple and can be used by anyone without any need for a technical background. We have tried to give you a quick solution to move Office 365 mailbox to G Suite. You can try the tool and check its functionality & unique characteristics.