Migrate Hotmail to Office 365 Account – Step by Step Guide
Summary: Are you a Hotmail user and planning to move your data into Office 365 cloud? Are you looking for a reliable solution to export your mailboxes items without any data loss? You are at the right place as here you will get the tried and tested tool to migrate Hotmail to Office 365 in just a few clicks. You will get all your emails, calendar, contacts to the latter mailbox while keeping data integrity intact.
Nowadays, many users / organizations are moving their mailboxes into Microsoft Office 365 due to its immense popularity and features. No matter If users are using a desktop-based email client or cloud-based client, everyone is moving to Microsoft Office 365. However, many users don't know the proper procedure to migrate Hotmail account to Office 365. So, this article is for those users who are facing issues while moving their data to the latter platform.
Simplest Way to Migrate Hotmail to Office 365
You will get a lot of results on the internet while looking for a solution for the migration process, but there are only a few procedures that are reliable and recommended to users. If any user tries to opt for a manual method, then there are chances of data loss during the import process. So, it is always suggested to use a reliable third-party application to export crucial data.
The software to backup Office 365 data discussed in the following section is the top-rated solution and makes the complete process simple and efficient. Users can use this tool and it is a one-stop solution to import Hotmail to Office 365 without losing a single bit of data. The step by step guide of the tool is provided below:
The complete process comprises of two steps:

Step 1: Saving Hotmail Data in PST file format

Step 2: Import Outlook Data File to O365
Important Note: Both these steps can be carried out using this single utility.
Step 1: Export Hotmail Account to Office 365 Cloud
In the first step, you have to save Hotmail emails, calendar, contacts to local storage into PST file.
1. Download and run Hotmail to Office 365 Migration software on Windows OS and click on Login button.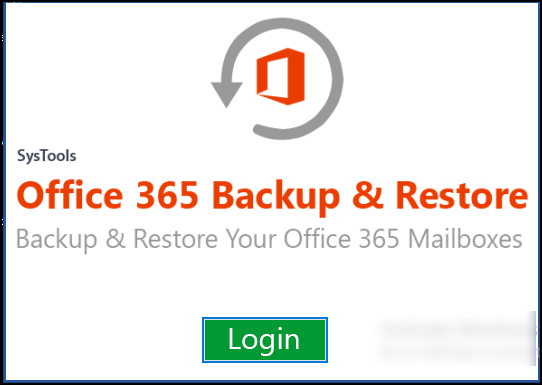 2. Enter Hotmail User ID and Password in respective fields and click on Sign in.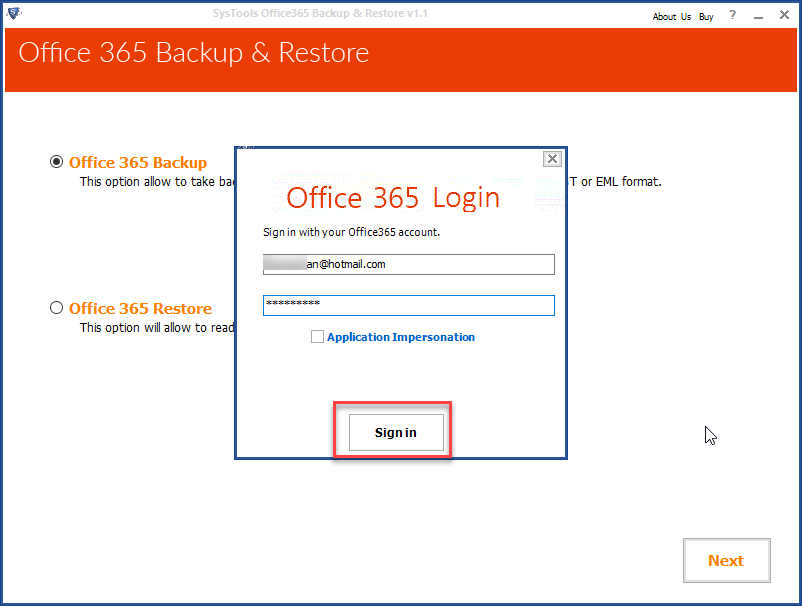 3. Select Office 365 Backup option from the screen and hit Next button.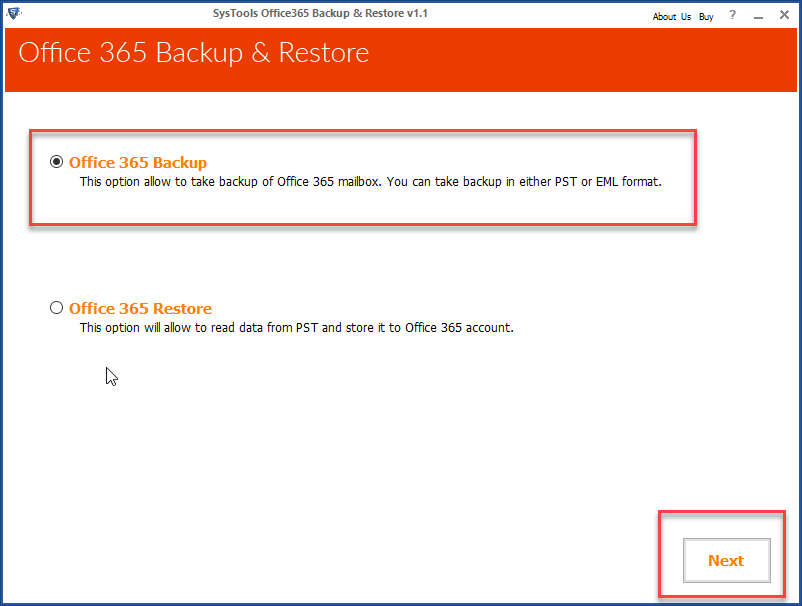 4. Select the folders that you want to export and choose Destination Path to save data. Then click on Start button.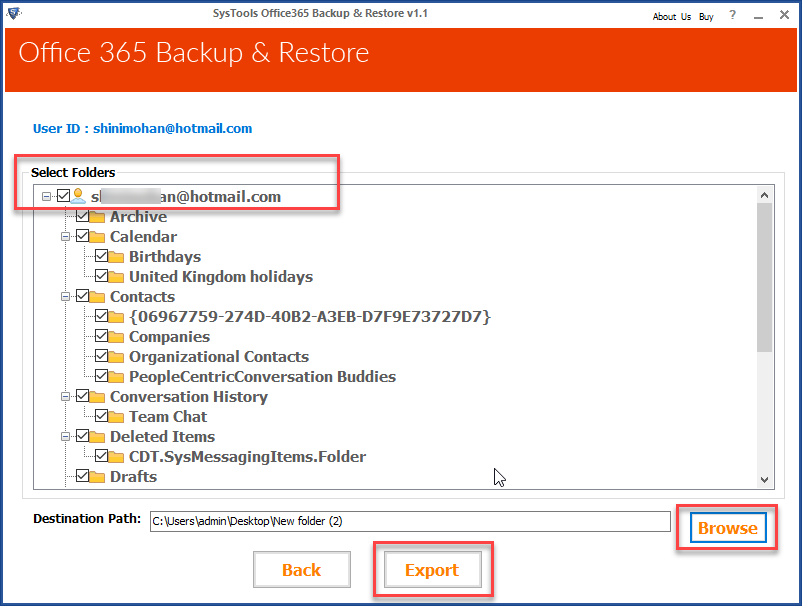 5. Choose PST as export option and select / deselect Emails, Calendar, Contacts items as per your choice. You can also use Date filter and press Start button.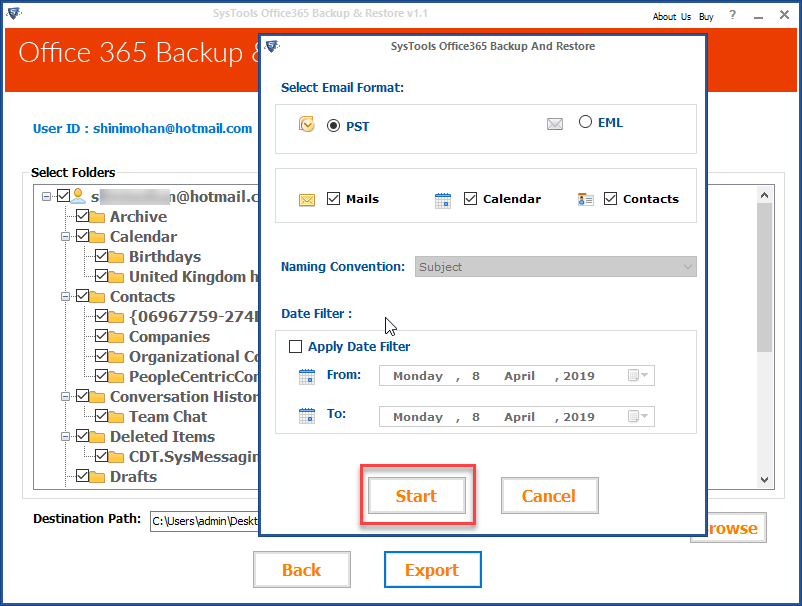 6. These steps will complete the first step to import Hotmail to Office 365.
Now, you can use the same utility for import process as well. Perform the following steps to proceed further:
1. Launch the tool and enter Office 365 User ID and password after Login screen. Press Sign-in button after that.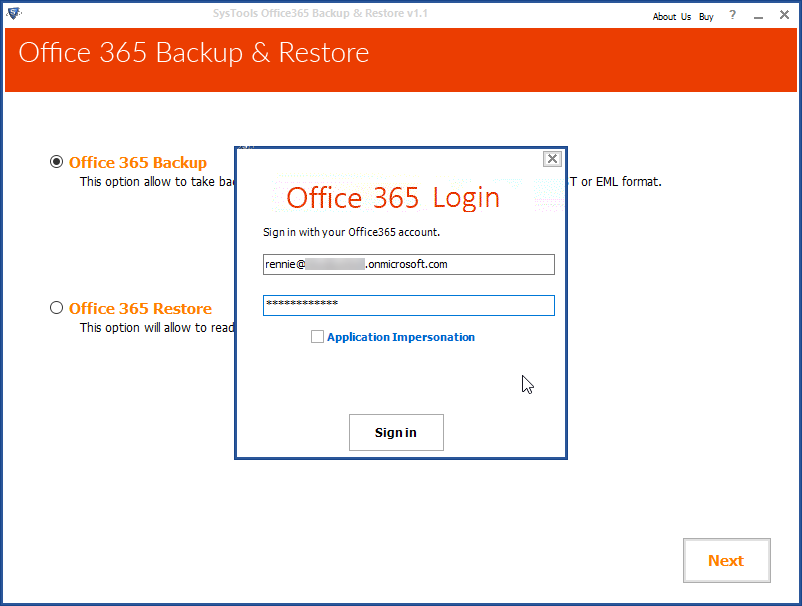 2. Select Office 365 Restore option and it will allow you to import Hotmail to Office 365.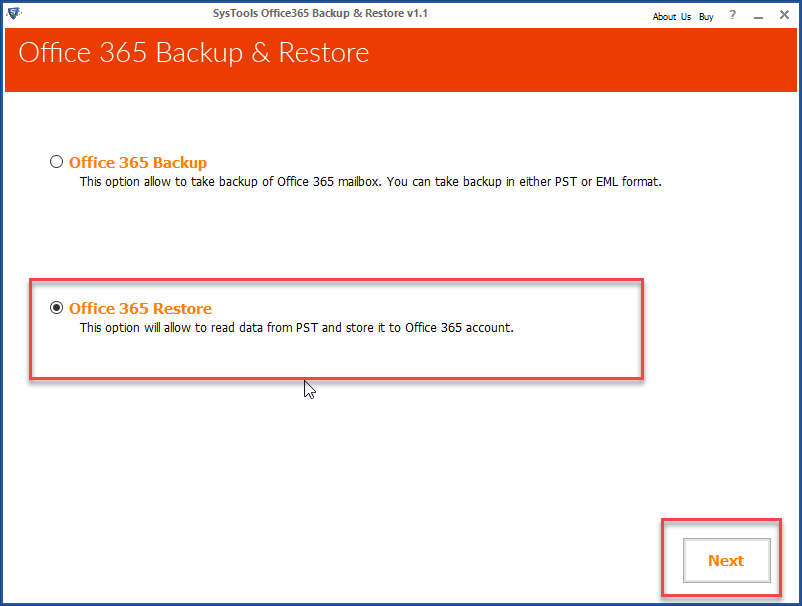 3. Now, click on Browse button to locate the PST file that you created in Step 1 and hit Open button.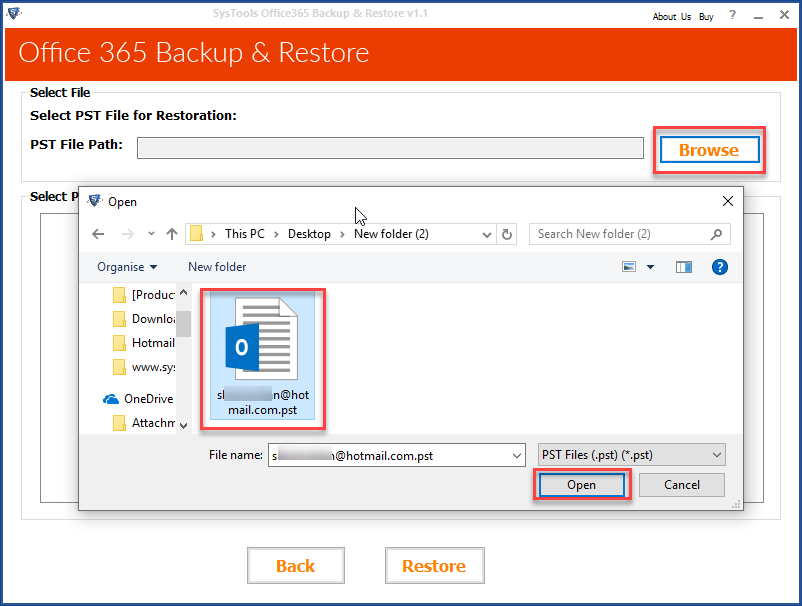 4. Select the folders that you want to upload in Office 365 account and hit Restore.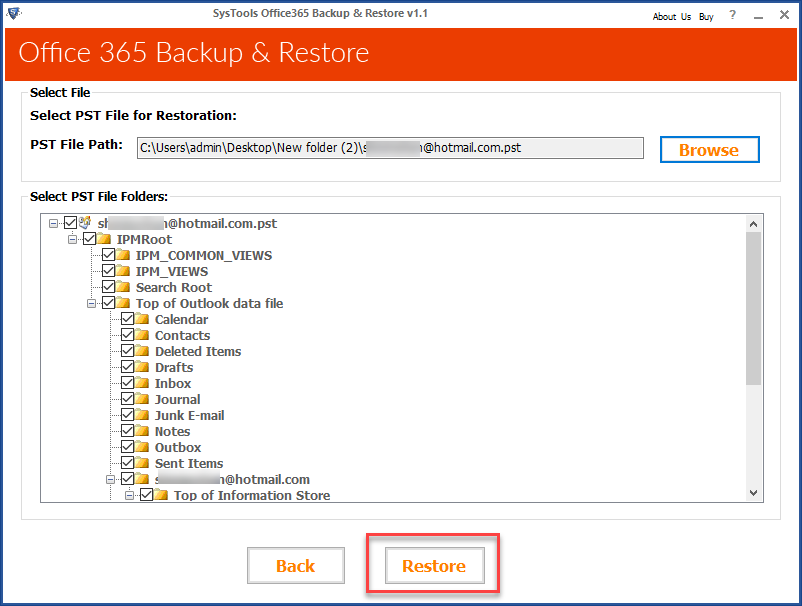 5. You can also select any specific category that you don't want to transfer. Check the "Create Folder Hierarchy" option if you want folder structure intact. Hit Start button to initiate process.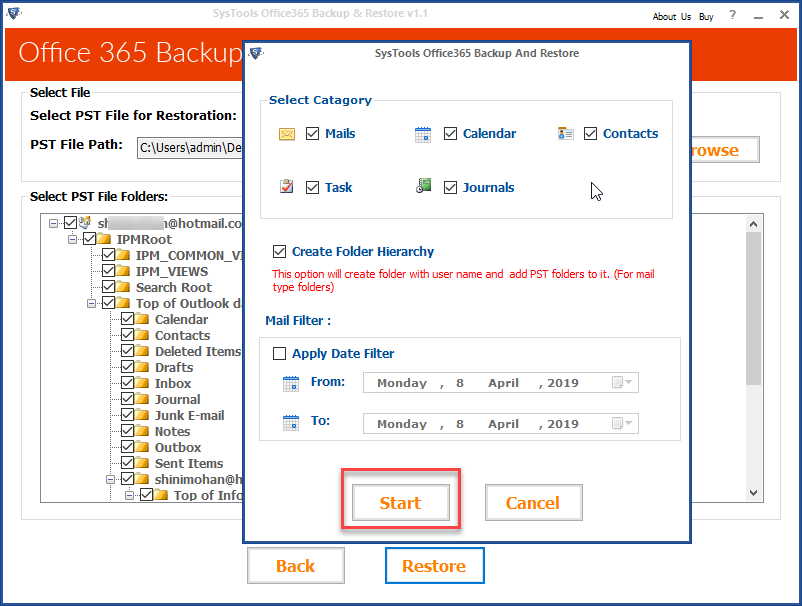 6. The software will pop-up process completion message once it is completed.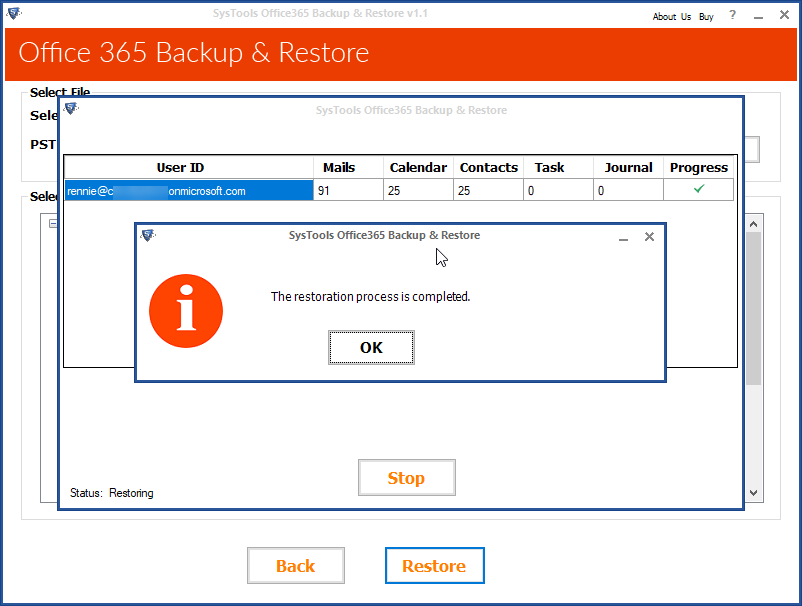 Note: Now users can open their Microsoft Office 365 account and check their entire mailbox data in it.
Conclusion
This article explains complete step by step guide to migrate Hotmail to Office 365 account without any data loss. There are various methods using which users can export their crucial data, but we would recommend you use this top-rated utility by experts. It offers various features and filters which makes the complete task effortless and quick.