Import Network PST to Office 365: An Alternative to MS PST Collection Tool
On any given day, any organization has employees saving their data files onto their local network. They create back up files locally and upload it to the central machine for anywhere access. These can be carrying important conversations that need to shared among peers in a conference or transferred among systems. During the upgrade to Microsoft cloud, PST to Office 365 Migration of database is necessary. It is important that each and every confidential data is uploaded correctly. A lot of the times a common non-technical businessman may not be familiar with it. He or she may have purchased a good subscription plan but may not know how to go ahead with the export. There are simple steps that can be performed manually to upload Network Drive PST to Office to 365. These are solution which are all described in the post below.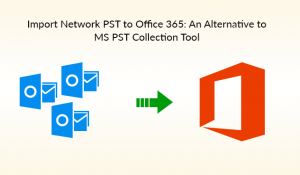 Manual Process to Import Network PST to Office 365
Microsoft has designed a specialized tool just for this purpose called the PST Collection tool. It is designed to search and identify Outlook data files(.pst) stored within the local drives of all the machines in a network. It generates a list of all them in front of the user. Admins get a general idea about all the PST files created by employees over time. After identification, the files can be relocated to a centralized location. From there, they can be sent to Exchange Online mailboxes or a single one. Then, the original copies can be deleted from the tool. Here are the steps explained in brief:
First, find the PST files within the network.
Then, prevent users from creating and editing new data files.
Then, save all the .pst files to a central location.
Import Network Drive PST files to Office 365
Delete original copies
Limitations of the Microsoft PST Collection Tool
Tricky Steps: It has too many technical steps that can be too tricky or confusing for a non-technical businessman. They look for workarounds in third-party tools or online solutions.
No Direct Upload Option: A user needs to first download all the PST files to a centralized location. Then, they can be moved to Office 365. There is no direct way to upload data files from Network PST to Office 365.
Alternative Way to Upload Network Drive PST to Office to 365
With the Microsoft introducing its own version of import tool for server data files, every private sector has its own. They have there copy that is used for uploading multiple .pst files directly to O365 cloud . One such professional software is the SysTools Office 365 Import. It provides multiple features to apply date filters, item filters and selects between folders. It has other a great advantage over Microsoft utility that it can directly upload PST files from the Network. There is no need to download data files to a centralized location which is a lot advantageous. The application is compatible with all the latest versions of Windows 10/8.1/8/7/XP/7 or earlier ones. It works with both 32 and 64-bit machines. Following is the working of the tool:
First, download this application and install it on the local machine. Then, launch the tool in order to upload Network PST to Office 365 Account. The home screen will look the image below: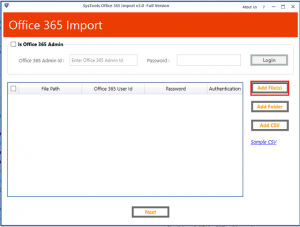 Then, click on the Add File or Add Folder option and type in the Network path in the address bar.
Then, type in the Network username and password in order to upload Network PST to Office 365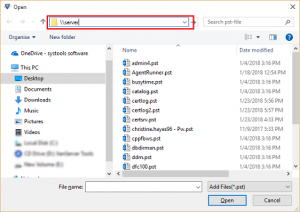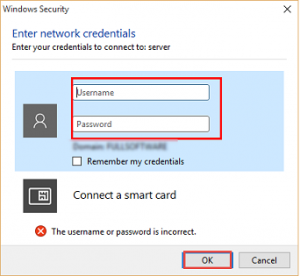 Then, select a folder and click on the Open button.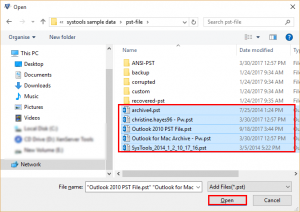 Finally, all the PST files will start uploading to the tool.
Enter Office 365 Credentials & Authenticate before Importing Network Drive PST to Office to 365.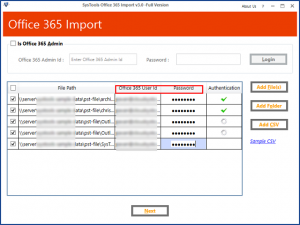 Then, you can Select: Mails, Calendars, Tasks, Contacts selectively. To migrate selective Folders from PST to Office 365 you can Select Include Folder option.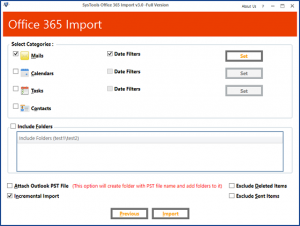 Finally, Click on Import Button to start Migration data from Network Drive PST to Office 365
Conclusion
Excellence, advancement, and collaboration are the cornerstones of technology developed by Microsoft. It excels in creating the latest and the best and outrightly leading the rest. It provides a great many facilities including the tool to import PST to Office 365. But in terms of uploading Network PST to Office 365, there is not any single solution available anywhere. In such case, you can go for SysTools Office 365 Import. It is just one of the very many products launched to boosts transfer of data to Office 365 Account. It is an added tactic to increase sales and increase productivity in this department. The company has always honored the diverse ways companies keep and the preserve their data. It devises new ways to keep new ways every day to secure and bring in new customers. One such automated way is also defined by tool suggested here.