A Comprehensive Guide to Import Eudora to Thunderbird Client
Nilesh Kumar | January 28th, 2019 | Tips
If you want to import Eudora to Thunderbird, then you need a solution to perform mailbox data migration. To do so, we have brought a smart solution which makes the conversion from Eudora Mail to Mozilla Thunderbird very easy, even for a new user.
There are so many desktop-based email clients that are used on both Windows as well as Mac machine. One such email application is Eudora and it comes up with a number of useful features. It allows the user to execute cross-communication but nowadays, not used as much. On the other hand, Thunderbird is an open source application and completely free to use. It also provides a variety of features that attract users towards it. Therefore, in the upcoming section, we will discuss a step-by-step procedure to convert emails from Eudora Mail to Thunderbird application.
How to Migrate Eudora to Thunderbird?
There is ImportExportTools add-on that will help users in importing Eudora MBX to Thunderbird, which is given below:
All the Eudora files are located in one of two places unless the user's set directory manually:

First, you have to rename .mbx file with .mbox extension
Then, start Thunderbird and go to Tools option
Now, you can select an option ImportExport tools
Finally, you can import Eudora MBX file to Thunderbird
There are multiple add-ons or free utilities available, which claims to import MBX/ MBOX file but often they are not trusted. Why? Because they are inefficient and unreliable. The following example will showcase exactly what's wrong with the add-ons.
An email imported using the Add-on: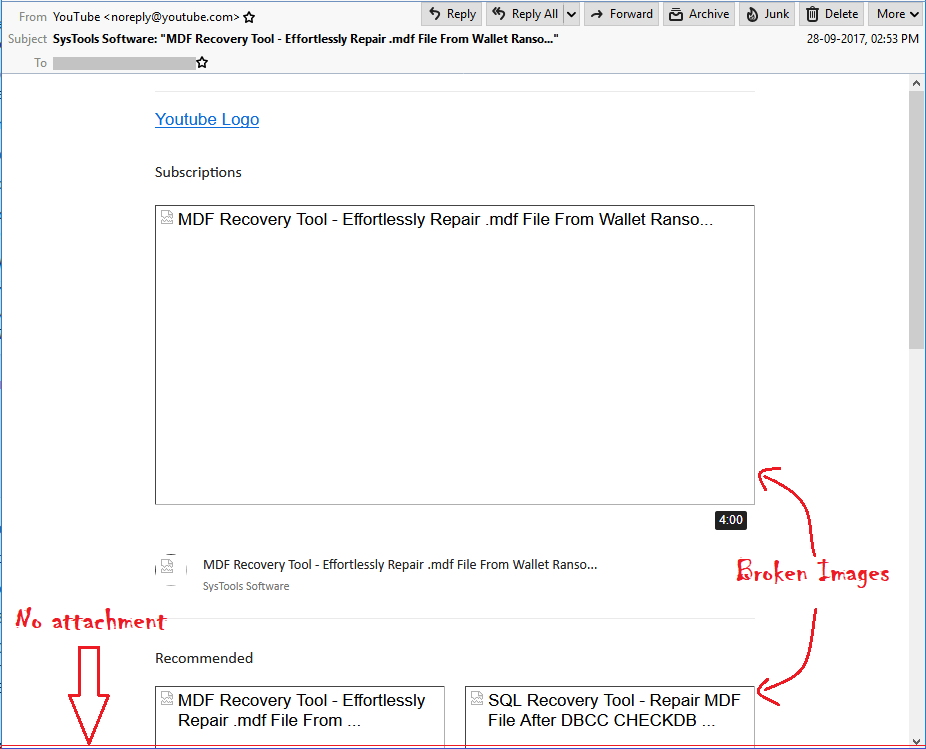 This email was imported in Thunderbird using the add-on. As you can see, the message has various issues:
Broken Images
No attachments
Broken icons
And in multiple cases, incomplete header section – names & addresses are missing.
Now consider the same scenario with hundreds & thousands of emails that you want to import in Thunderbird. There is no point of accessing Eudora emails in Thunderbird application if originality of data is at risk.
Note: The Same email is migrated using Thunderbird Import tool. The screenshot is provided in the below section.
Thunderbird Import Wizard: A Smart Way to Import Eudora to Thunderbird
Thunderbird Import Wizard is the best application that helps to import multiple Eudora MBX files to Thunderbird in bulk. Moreover, it is capable enough to import selective messages from MBOX data file without any hassle. The best part about this tool is that it maintains the folder hierarchy of MBX/ MBOX file during migration. You can choose to import MBOX in Thunderbird profile directly. It has the potential to import an unlimited amount of MBOX file into Thunderbird without any data loss.
Besides, the alteration not be done with an innovative styling of data after importing. Data integrity and folder structure is also maintained with this software. It has a simple, and graphical interface that even a novice user can work with without expert help.
Backing up all of this is the screenshot of email migrated using the software: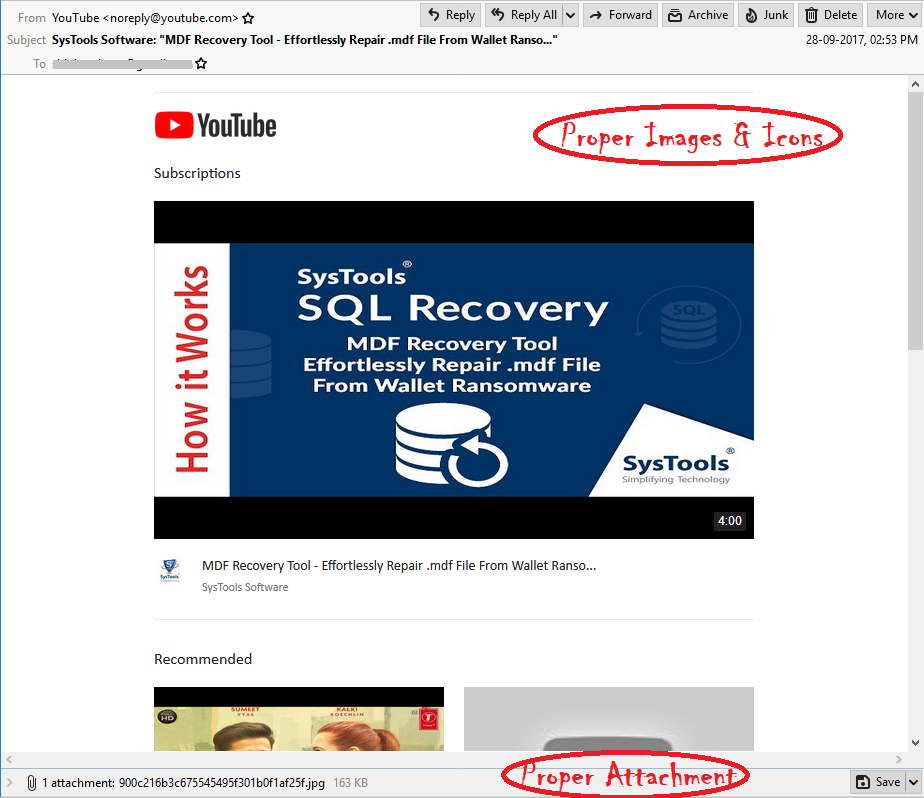 Advantages of Using Thunderbird Import Wizard
Retains inline images & icons
Preserves proper attachments
No change in Header information
Other than these benefits over add-ons, the software also offers a wide variety of features such as:
Allows to import multiple emails from MBOX to Thunderbird in batch
Migrate MBOX emails along with attachments in Mozilla Thunderbird
Offers Select File(s) or Select Folder option for importing MBOX files
Retains on-disk folder hierarchy while importing data in Thunderbird
Permit users to move selective emails from MBOX file using date filters
Does not impose any file size limitation while transferring MBOX data
Compatible with latest versions of Windows including Win 10 & below

Steps to Migrate Eudora to Thunderbird with Accuracy
Launch Thunderbird Import Wizard on your desktop. Choose Add File or Add Folder(s) option to proceed further
After adding data files on it, the software will preview .mbox files added into the software pane
Now, the tool will provide details like Mails, Duration, Size, and Status of Thunderbird import MBOX File.
Finally, choose Import option to start the migration process from Eudora to Thunderbird.
The Final Word
Migration from one platform to another is one of the major concerns for users and business organizations. Going through this blog, it can be found that Eudora has somehow lost its importance today. Therefore, users want to import Eudora to Thunderbird. After careful consideration of all the ifs and buts, we have discussed both manual and automated solutions to perform Eudora to Thunderbird migration. Although the latter approach has time and time again provided a much better outcome.