How to View vCard on PC Effortlessly
Our contacts are the most essential part when it comes to communication. Now every platform saves contacts in their supported file format. Like, Windows saves address book in WAB or Windows Contacts format. But, as we know, most of the mobile platforms stores contacts in the VCF / vCard file format. The main problem arises when a user needs to see his mobile phone contacts on their computer. Many users find this migration task difficult as they are not aware of how to view vCard on PC. Do not worry, here in this article, we are going to discuss each and every possible solution to carry out this process.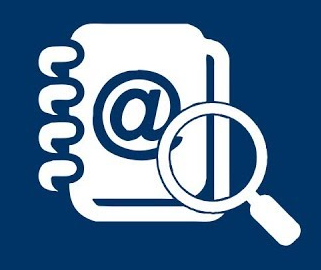 Let's understand the situation more effectively using a user query.
I have downloaded 1000 VCF files from my email id on my personal computer. I want to open these vCard contact files on my PC itself. Is there any way to do so? Can anybody please help me out?
Now, it must be clear from the above query, why and how anyone wants to view or open VCF files on their PC. Now, let's move forward to the workarounds to know how to view vCard on PC.
Techniques to Open VCF files on PC
There are two ways to view and read a vCard contact files on their personal system.
1. Manual Approach
2. Automated Method
Now, we are going to discuss each and every technique in detail.
Manual Method to Read a vCard File on PC
There are two manual methods available for them to open vCard files on computer.
Open vCard File in Microsoft Outlook
Directly Open VCF File on PC
You can try any of the methods according to your requirement. We will discuss both the solutions here.
Open vCard File in Microsoft Outlook
Follow the below mentioned steps to view a VCF contact file on your Outlook profile.
Step 1. Open Outlook and click the button "File" > Choose "Open & Export" > Choose "Import/Export".

Step 2. Select the item "Import a VCARD file (.vcf)" and click the button "Next". On the next screen, click "Browse" and then select the .vcf file that contains the contacts you want to import. Click the button "OK" and then "Next".

Step 3. Select a destination folder where to put the imported contacts. Click "Next" and "Finish". Wait for seconds, Outlook will help open your .vcf file. Below is the VCF files opened on your PC.
If you do not have Outlook installed on your system, go for the next approach.
Directly Open VCF File on PC
Step 1. Hit the "Start" button and then click your username. (Mine is Administrator here.) Find "Contacts" in the folder and open it.
Step 2. Tap the button ">>" and you will see this. Click "Import" on the toolbar and double-click to open the very VCF file.
Step 3. When Step 2 is done, the new contacts should appear in your Contacts folder.
Alternative Solution
If the above two method does not work for you, go for the automated solution. Use SysTools vCard Viewer tool to open, view and preview vCard contacts on PC. This software has the potential to read VCF file from any platform whether from the mobile platform.
Conclusion
Now, you know how to view vCard on PC. Users can go for the any of the solutions according to their requirement. But we recommend using the automated solution like SysTools vCard Viewer Tool. This utility is more reliable and efficient than the manual method.