Want to Know How to Migrate Zoho Mail to Yahoo? – Here is the Complete Guide
If you are thinking to switch from Zoho to Yahoo Mail? Do you want to know the method to migrate Zoho Mail to Yahoo? If your answer is yes, then this is the perfect blog for you. Here you will learn the complete guide on how to migrate Zoho to Yahoo Mail.
Zoho Mail is a webmail application that provides email services for personal and business use. It is completely free for personal use. Many intelligent functions make email communication efficient for both professional users and organizations. However, there are many reasons why users need to migrate emails from Zoho to Yahoo.
Yahoo Mail is one of the best webmail service providers in the world, offering users a free email service. Regardless of the reasons for migration, this article will give you the quick fix to accomplish this task.
Reasons Behind Zoho to Yahoo Mail Migration
Some common reasons why users need to migrate Zoho Mail to Yahoo Mail are listed below:
Protect your confidential information with two email accounts. Therefore, users want to move email from Zoho to their Yahoo account.
Keep all your important data in one place with Yahoo Mail Archiving.
Zoho Mail only offers 5 GB of free space. However, Yahoo Mail offers 1 TB of free space.
Yahoo Mail is a popular platform according to global users.
Is It Possible to Migrate Zoho Mail to Yahoo Manually?
If Yahoo provides an option to perform server to server IMAP migration, then you can use IMAP option to move emails from Zoho to Yahoo Mail account. You only need to provides all these details that are mentioned below:
IMAP server: imap.zoho.com
Port #: 993 SSL
Username: Zoho email address
Password: Zoho account password.
But hold on, Yahoo does not provide any option to perform IMAP migration. Now, in this situation, you can set up the account as IMAP over Outlook and create a PST file and import the PST file in your Yahoo Mail account. But this task is going to be very difficult and you need to perform various steps to complete this task. You no need to lose you hope as the alternate solution available to simplify the Zoho to Yahoo Mail Migration.
100% Working Solution to Migrate Emails from Zoho Mail to Yahoo
You can use the Zoho Backup tool that allows users to backup Zoho Mail in desktop/local hard drive. Users can export their Zoho emails in PST, MBOX, EML, and MSG file format. This software is known as Zoho Mail Migration tool as using these PST file format it is possible to migrate Zoho Mail to Yahoo, Gmail, Office 365, Outlook, etc.
The software is easy to use even by any novices without having much technical knowledge. It allows you to export emails along with their attachments in a secure manner. The metadata properties and folder structure of emails are well preserved even after the migration. To start the process, first download the Zoho mail backup tool and install it on your system. Afterwards follow the below instructions to perform this task.

Step by Step Process for Zoho to Yahoo Mail Migration
Here, first we export Zoho emails to PST format and them Import the PST file into Yahoo Mail account using Outlook Import method. To achieve this, follow the below steps.
Step 1. Launch the tool and enter Zoho Mail account credentials.
Step 2. Select PST file as saving format.
Step 3. Browse for a location to save resultant PST file.
Step 4. Select email folders and click on the Start button.
Step 5. Now, to import PST into Yahoo, open Outlook application
Step 6. Select Open & Export >> Import/Export option.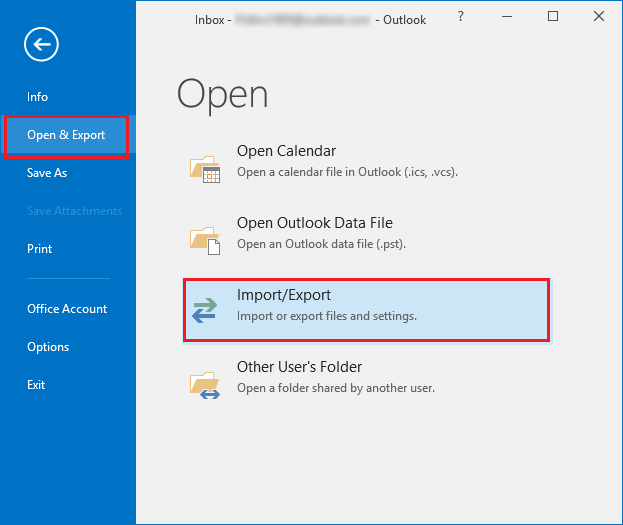 Step 7. Click on Import from another program or file.
Step 8. Select the file type as Outlook Data File (.pst)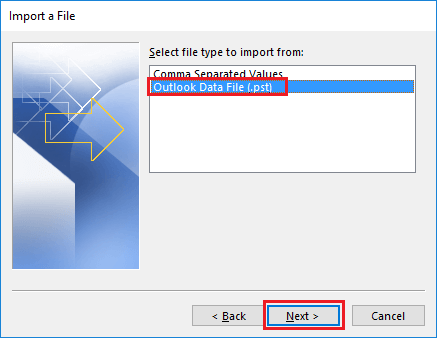 Step 9. Browse and select the PST file that you exported.
Step 10. From the Import items into the folder in box, select the linked Yahoo email id. Click Finish.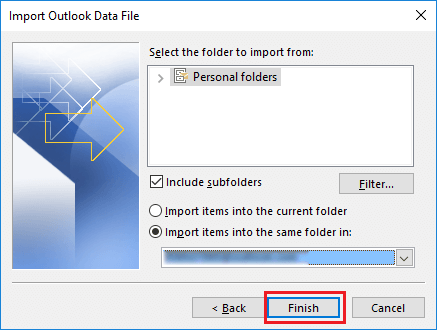 Done! This is the overall steps you need to execute to migrate Zoho Mail to Yahoo.
Benefits and Features of Zoho to Yahoo Migration Utility
The software supports to export all Zoho emails at once
Able to migrate emails from personal as well as small business account
Preserves email attributes and folder hierarchy after migration
Works with all the latest and older versions of Windows OS
100% secure and fast utility with simple user interface
Final Words
Zoho Mail has no direct option to migrate emails from Zoho to Yahoo Mail. However, it can be possible with Outlook but that is very lengthy and difficult task specially for the non-technical users. Therefore, we suggested the Zoho migration tool that provides option to export Zoho emails to PST file and users can easily import PST to their Yahoo mail account.