Comcast Email to Gmail Transfer Methods Are Few – Read More
There are many ways to perform Comcast email to Gmail transfer which are explained in this blog.
But before that, we will learn a few things about both the email clients and why there should be a migration.
Comcast
This email client is a web-based email solution which provides For Home & For Business plans with different pricing plans.
A large vertical uses this email service for communication purposes with their clients or employees. It is a great platform to expand your business if you are just starting with it.
After a while, users move Comcast email to Gmail either because their purpose of using Comcast is fulfilled or they want to expand their business more.
Gmail
The popular email service Gmail is used by millions of people around the world. It offers various plans such as Basic, Standard & Premium.
It offers free storage space og 15GB which many of the users choose.
There are security measures taken to keep the data safe, Google's own utility to take a backup of data, and so much more.
Clearly, Gmail has more to offer than Comcast which attracts users to switch.
How Does Comcast Email to Gmail Transfer Work?
Well, you can make it work in three ways:
These three methods are all useful and can be performed easily but you should know that there are a few drawbacks.
While applying the first two methods, you may encounter a few difficulties during the process or after it.
Therefore, the third solution is a recommendation by experts. It is a simple, quick, & direct method to migrate the data.
Let's get started!
Method 1 – Move Comcast Email to Gmail Using Gmail's Import Utility
Execute this list of steps:
1. To begin, enter the credentials for your Gmail account to login.
2. Move to the Gear Icon to open the menu and choose the See All Settings option.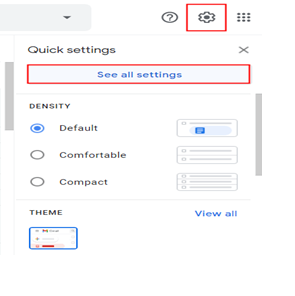 3. From all the tabs, you have to choose the Account and Import Select the Import Mail and Contacts option when the tab opens.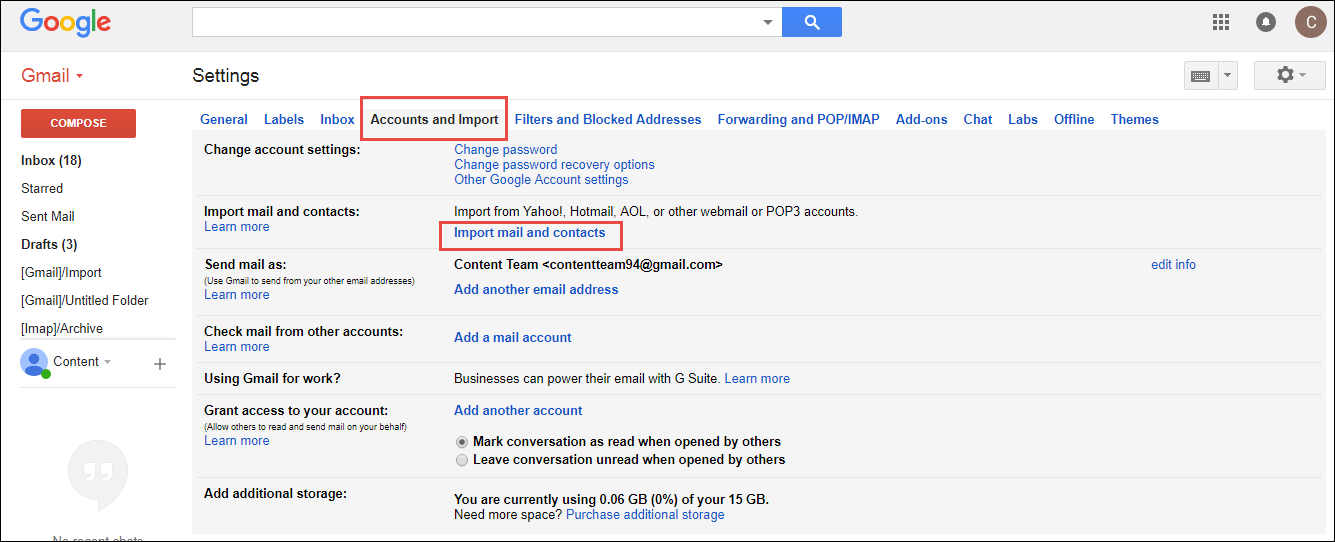 4. Now, a dialog box will pop-up asking you to fill in the Username of the account. Enter it and hit Next.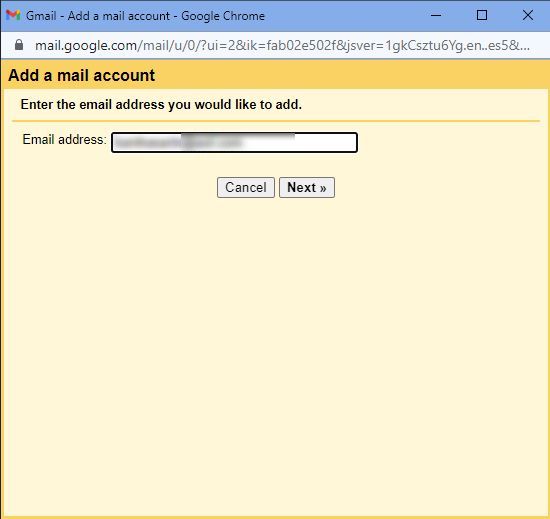 5. In the next dialog box, provide the Password for Comcast email to Gmail transfer and hit Continue.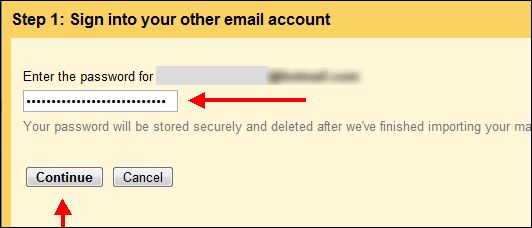 6. After that, the option to choose to Import Mail will show along with others. Mark the checkbox for it and hit the Start Import button.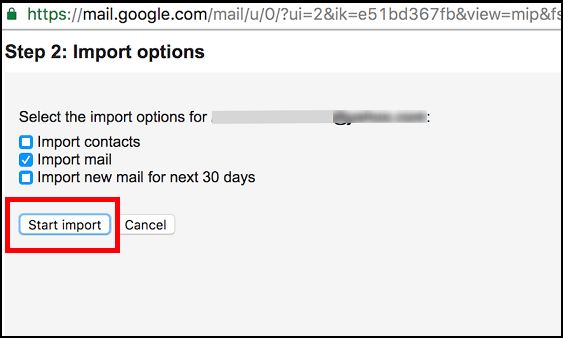 The data will be transferred to your Gmail account but it will take time.
Method 2 – Migrating Emails by Adding Account in Gmail 
1. In your Gmail account, choose the See All Settings option from the Settings menu.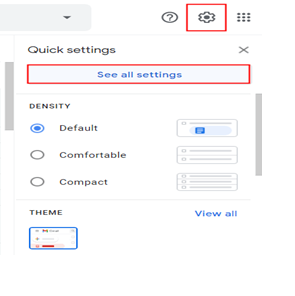 2. Click on the Accounts and Import tab from the sections available.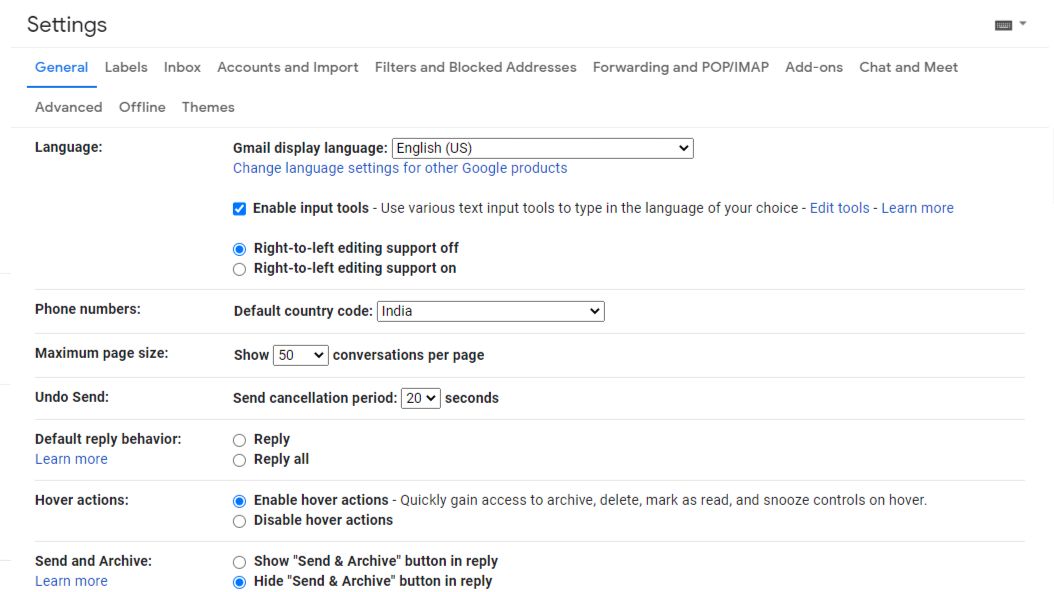 3. Choose the option Add a mail account and a dialog box will appear.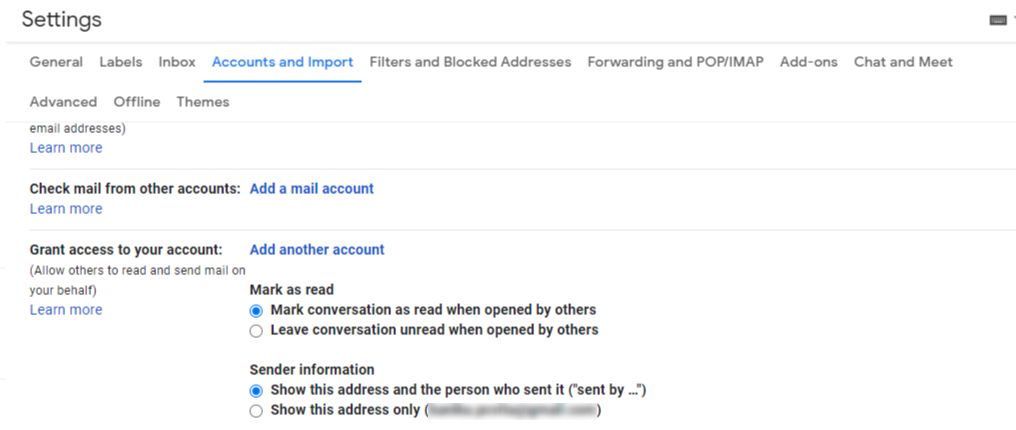 4. To move Comcast email to Gmail, enter the Email address in the given field and hit Next.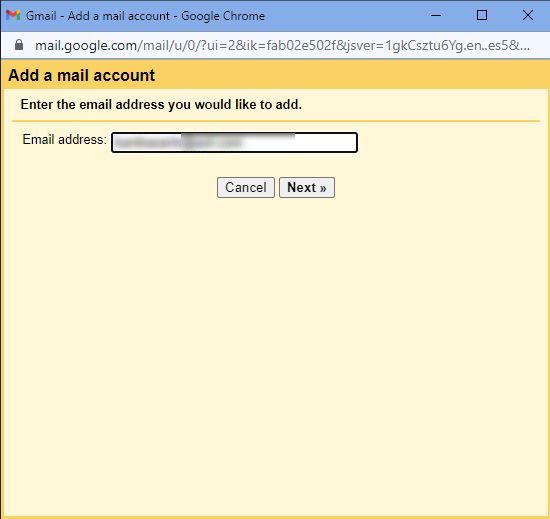 5. Select the Import mail from my other POP3 account option and click on the Next option.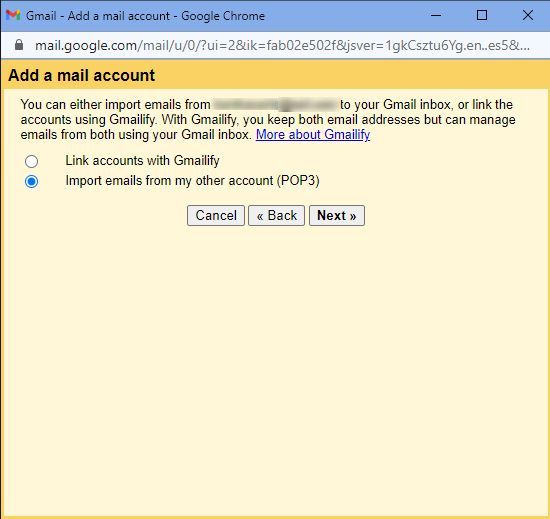 6. Fill in the Password field in the new dialog box and mark the Leave a copy of retrieved message on the server option.
7. You can also choose to label these messages by marking the Label Incoming Messages Click on the Add Account button.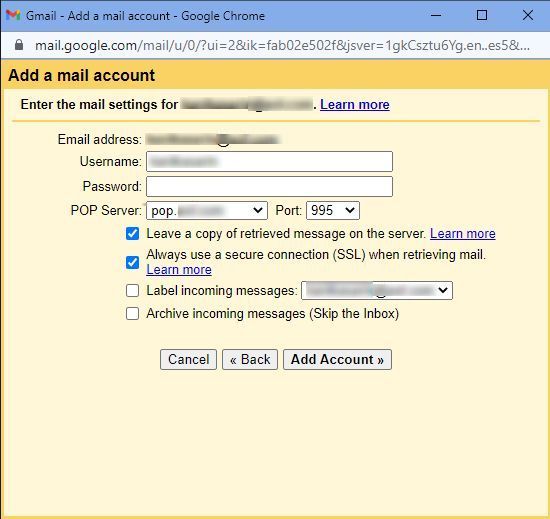 Following these steps will migrate all the emails from your Comcast email if it is POP enabled.
Few Downfalls of Manual Comcast Email to Gmail Transfer
If you want a safe backup, these methods will not be able to provide that. The major drawback is that sometimes, the content of emails or an entire message might be missing.
Bulk transfer with these methods is not successful and it takes a lot of time to cover all the messages.
Corruption can be a problem if the size of the files are too large.
For non-techies, performing these steps is not that easy. You need to have a certain amount of knowledge to move Comcast email to Gmail.
Method 3 – How to Migrate Emails to Gmail Via Direct Migration Solution
The direct migration technique is the Mac IMAP Email Migration Software which doesn't only transfer data to Gmail but can also migrate Comcast to Thunderbird & more.
Here are the steps for this tool:
1. Install and run the software, select the Source as Comcast and enter the email account  credentials. Validate the account for verification.
2. Enter your Destination platform as Gmail and provide the sign in details for the same. Make sure your account is Validated.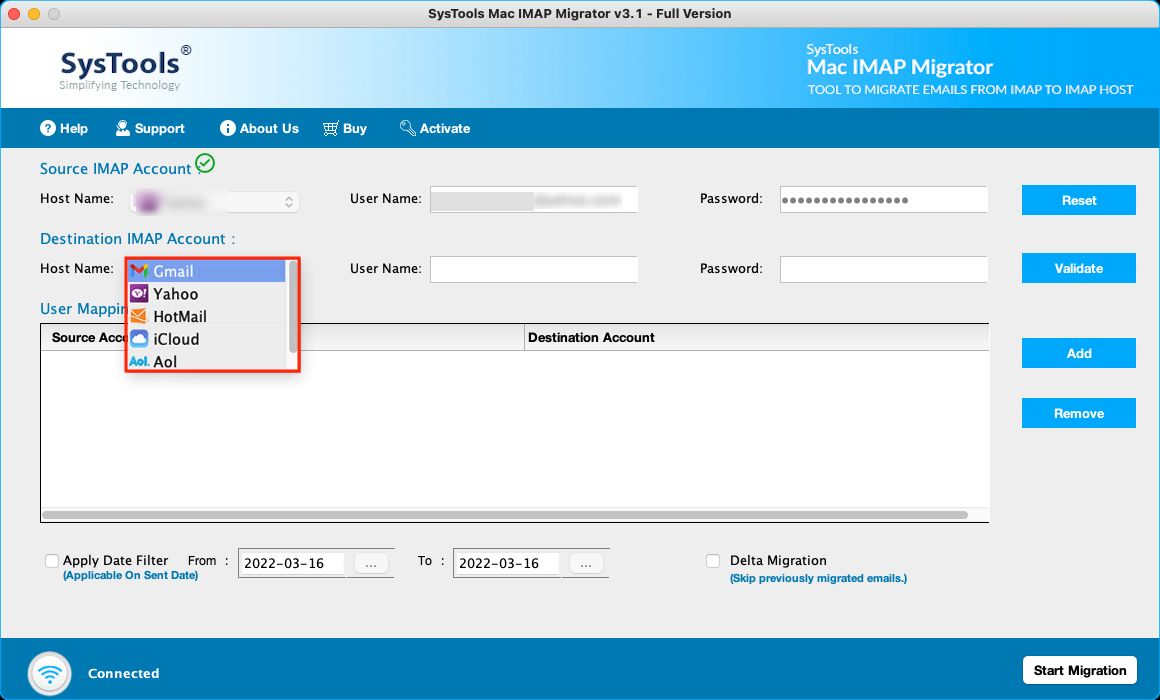 3. Insert more User IDs by Add feature in the User Mapping List section.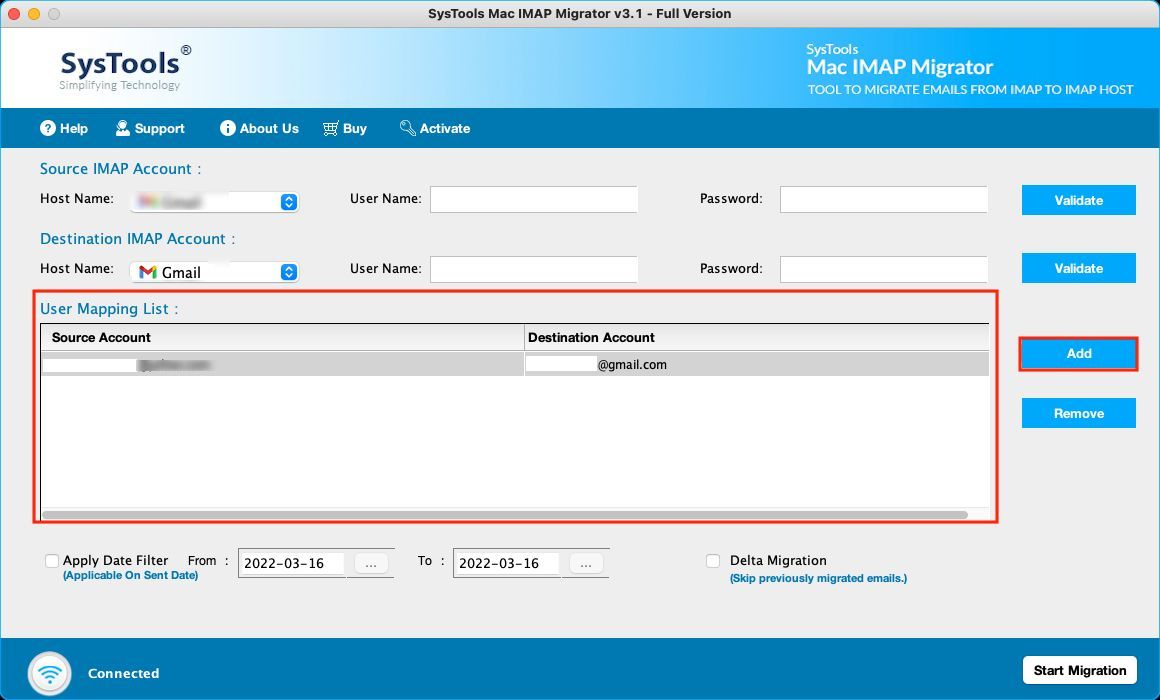 4. Apply the Date-filter for a selective data migration.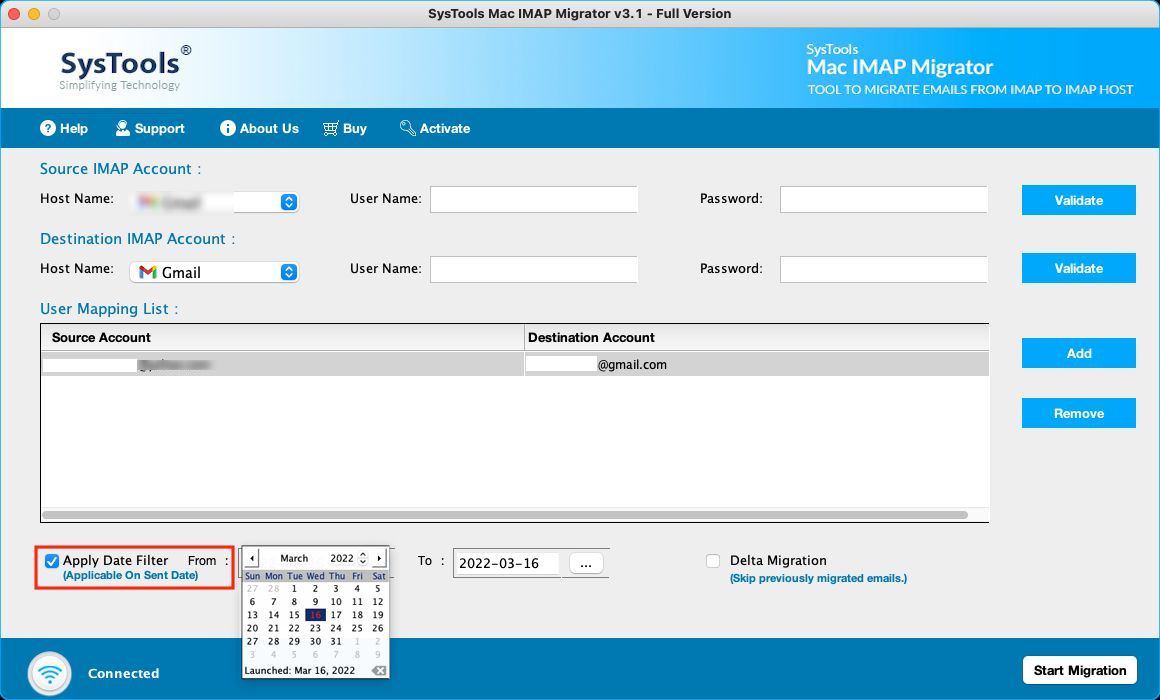 5. Tap Start Migration to begin Comcast email to Gmail transfer.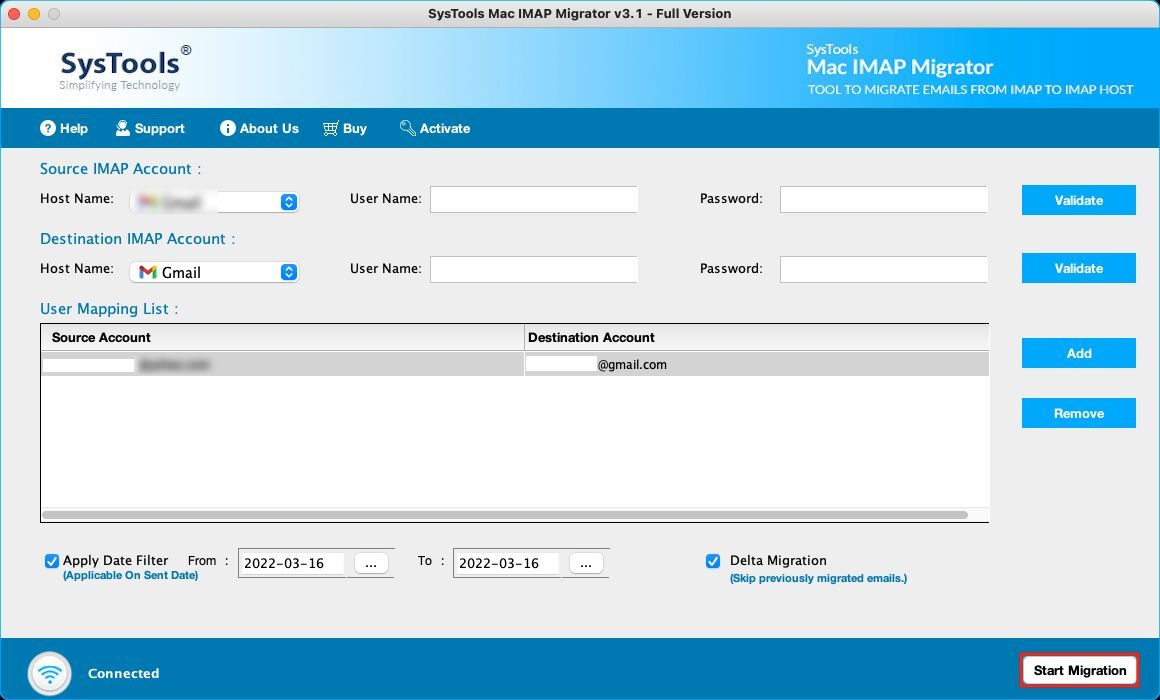 The procedure will finish in a few seconds or minutes at most. Now, let's take a quick look at the benefits of using the software.
Highlighted Features of the Utility for Direct Migration 
Emails from and to multiple platforms can be migrated
Ability to keep the folder structure maintained is provided
Option to export emails from multiple accounts in one shot
Allows transferring emails from a specific time-period via Date-filter
Delta Migration option to migrate only the newly arrived messages
Works with all Mac OS versions (earlier & latest)
Final Thoughts
While performing Comcast email to Gmail transfer manually, users might face various challenges & have a few downfalls. The procedures are useful if no error is found. Otherwise, it can cause troubles as little as taking a lot of time to as big as losing emails completely.
This is why experts always work with tools to make the migration easy and painless. There are no troubles faced during the migration procedure via software. The choice for the technique is given to users.