Let's See Why Cloud Managed Security Service Are Essential?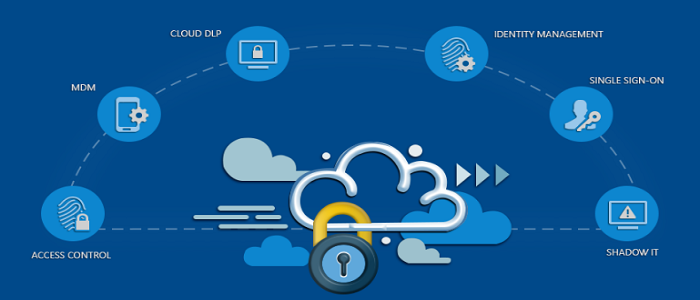 In the upcoming 5 years, the market for cloud managed security service is projected to increase by 17%. It is so because in today's date not even a single company is there, which is not using cloud computing technology. Enterprises are expanding their business in the digital world as key to their strategic development. Innovative ideas come into the plan when industries use cloud managed services, after understanding its broad range of opportunities.
A report of research and market says that "By the year 2020, Global cloud based managed security services adoption will develop business up to its highest extent." Online storage technology is found more effective and less costly in comparison to the traditional on-site managing services for data handling and storage. However, things can only go well when they are secured from Cybercriminals. For a business, it is big challenge to avail their online facilities to their customers in a secure manner. If in case activities do not go in the right direction and hamper cloud security then, business reputation is at higher risk because it is about disposing of customer's and business's sensitive content. Therefore, here we are with this post to aware IT with cloud protection services and different ideas to choose the best cloud based security software.
Introduction on Cloud Managed Security Service
Enterprises already have lots of stuff to do for the growth of their firm. Things become more complicated when their work increase with a serious responsibility to secure cloud data for business. It is so because online data protection demands proper and accurate measures to be taken in a concentrated manner. Proper set of guidance and knowledge is required in managing data loss prevention solutions and other approaches to protect data over the cloud. Are you the one who is a little bit facing such issue in your firm? Thinking of cloud computing security makes you feel like a nightmare?
Don't get panic, there are several managed security services providers who render solution to manage security operations on cloud. They manage DLP, Access Controls, Single Sign-On, and other advanced technologies to deal with cybersecurity issues and challenges. These cloud based security vendors render online data protection as their main service. Businesses can establish security, ranging from cloud and network to mobile and software access, through this approach. Depending upon the requirements of different firms, automated programming for protection in cloud computing and mobile digital platforms vary.
Huge organizations from all around the world have realized that cloud security as a service enables industries to focus on those IT duties, which maintains their actual mission and vision. Different companies are having different missions so why to disturb the ongoing business work when third-party cloud services in cloud computing are present.
Choose A Suitable Cloud Managed Security Service Providers
Not one but, there are multiple providers who render facilities to secure cloud information. Choosing the best one among all is a tough task. Following are the criterion that should be considered while selecting the best cloud based security software for your business:
Determine the Data Type to Store on Cloud: Categorize the types of content, which are regularly or periodically used in your organization. After this, choose the content, which could directly impact your business growth after its disclosure. Now decide what type of information you want to store on the public, private, and hybrid cloud. At this point, you have to consider the compliance issues and information privacy associated with official documentation.
Draw A Comparison Between Vendor's Expertise: At the time of choosing cloud protection services, shortlist the vendors that you find suitable for your industry. Make a comparison between all of them and select the one that meets your compliance requirements along with the capability of handling workload, infrastructure, and product management. Try to find out basic requirements of your firm to make your business employees comfortable with cloud based security services.
Accurate Security Offerings for Your Business: Basic level of features are rendered by all third party cloud services in cloud computing. However, it should be the duty of an organization to check advance level protection in the vendor, they chosen. This advanced level protection should be the one, which is capable enough to compete with trending cloud threats. Mobile Management, Single Sign-On, Shadow IT, etc., need to be available if you want to provide working flexibility to your employees with online security.
Ensure Cloud Protection Measures of Vendor: Take a demo of selected cloud managed security service provider, before its final implementation. This should include 24*7 data monitoring, security cameras, cloud information encryption, and MFA for accessing. Things will go in a more perfect manner when all these things are rendered by a team of security experts.
Thoroughly Review all the Legal Agreements: At the time of contracting between company and cloud protection vendor, organization authority should check all the legal documents personally. Go through all terms and conditions, which is printed on those legal papers. At least consume 1 day in thoroughly reading those papers because you never know whats going to be next with you. Going through the documents will ensure Cybersecurity to business as per the requirements.
Conclusion
IT businesses can set the foundation for more efficient procedures in innovative initiatives management and day-to-day activities. All this is possible with cloud managed security service. When a firm takes cloud security as a serious concern, no outside hacker or internal threat can underestimate its growth.