How to Import MBOX to PST for Outlook Fixed – Top 2
Summary: This article explains all the possible manual and automatic solutions to import MBOX to PST file format. The solutions discussed here for converting MBOX to PST are applicable for Outlook 2019/ 2016/ 2013/ 2010/ 2007/ 2003/ 2000.
User Query

"From past a few years I'm using Mozilla Thunderbird as my email client and now I've purchased Microsoft Office suite for some business reasons. Now, I want my old Thunderbird emails in my Microsoft Outlook account but I'm not getting any option to import MBOX to Outlook 2016. I have no idea about this. Please somebody help!"
So, you are using an email client that stores its mailbox data in MBOX file format or you have got an MBOX file somehow and now you want to access its data from Microsoft Outlook? Well, whatever the reason, we will help you to import MBOX to PST safely. All you have to do is read this article and follow the steps sequentially to migrate MBOX to PST. Let's get started with a quick introduction to the file formats we are going to convert next.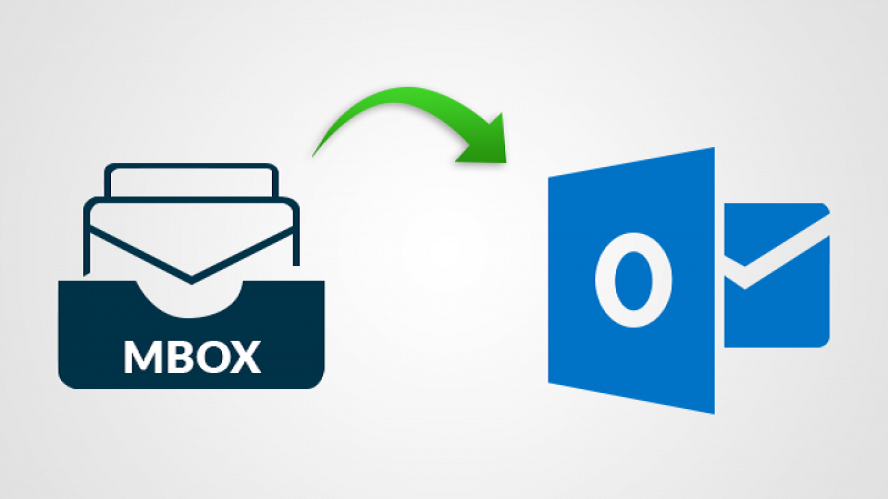 MBOX stands for MailMBOX.Itis a file format used to store email messages in simple text. All the emails of every mailbox are stored in a long, single, text file in the form of a chain and every new email message starts with "From" (the header of email). MBOX files are generated and used by multiple email clients including Mozilla Thunderbird, Netscape, SeaMonkey, Entourage, Apple Mail, etc.
PST stands for Personal Storage Table. It is a personal folder file of Microsoft Outlook used to store emails and other data items for IMAP, POP3, and web-based email accounts. It is a portable file that can be transferred from one MS Outlook client to another simply. These files are used by all Outlook versions. Earlier versions of Outlook (2000 and 2002) use ANSI PST with a maximum 2GB size limit and later versions (2003 to 2016) use Unicode PST with a maximum 50GB storage limit.
Also read: How to Import MBOX to Outlook 2016 on Mac and Windows
Top Reasons to Import MBOX to PST
MS Outlook is a prominent emailing service that provides amazing features with ease-to-use. Therefore, most of the users are inclining towards this. Some of the basic reasons for which users are converting MBOX files to PST are as following:
Microsoft Outlook is one of the most secure and easy-to-use email client
It is compatible with Microsoft Exchange Server and makes it possible to work offline
Outlook can be used easily in mobile devices to send, receive or access the emails
It provides several advanced features like e-mail scheduling, tracking, calendaring, spam filtering, and much more
Outlook allows to assign the categories for various data items and stay organized
With Outlook, it's easy to flag emails for quick identification
Allow using rules for minimizing the email clutter and eliminate unwanted emails
Provides option to ignore conversations for better concentration
How to Import MBOX to PST?
Since Microsoft Outlook does not allow to import MBOX file to Outlook 2016 directly so users have to convert MBOX to PST to make it importable. This can be done using the following methods:
Method #1: Import MBOX File to Outlook 2013/ 2016 Manually
Alert: The manual method given below to export MBOX to Outlook 2016 is quite lengthy, time-taking, and requires so much technical expertise to execute. If you are not a tech-savvy then, it is recommended not to pick this method and jump to the automatic solution section.
The entire process of converting MBOX to PST is categorized into three major steps and it is recommended to follow each step carefully:
Step 1. Export MBOX Emails as EML
First of all, launch your MBOX email client and hit a right-click on a Folder, choose New Folder
Give a name to this New Folder. For example: we've named 'EML Emails' to new folder. Click Create Folder
Select all the emails you want to import from MBOX to PST and hit a right-click. Select Move To >> New Folder (EML Emails)
All the selected emails will be moved to this New Folder
Now, select all the emails of this New Folder and hit a right-click, select Save As. Select a folder in your system to save these emails, click Select Folder
Navigate to destination location selected to save emails and you will find that the MBOX emails are saved as .eml file
Step 2. Drag and Drop EML Files
Now, to import MBOX file to Outlook 2013 open Microsoft Outlook email client, drag the output EML files from the saved location and drop them into desired Outlook folder
Step 3. Export PST Files from Outlook
After this, you can export the dropped EML emails as PST file format. To do so:
Open Outlook and click on File >> Open & Export >> Import/ Export
Choose Export to a file option from Import and Export Wizard. Click Next to import MBOX to PST
Highlight Outlook Data File (.PST) option from Export to a file window. Click Next
Select the EML files from Outlook Folder List. Click Next
Browse a destination location to save the exported file, choose the desired option and click Finish to proceed export MBOX to Outlook 2016 process
Note: You can make a password protected PST also and if you don't want to do while converting MBOX to PST then, simply hit the Cancel button.
Go to the destination location and you will get a PST file with all your MBOX emails
#Method 2: Import MBOX File to Outlook 2016 Automatically
MBOX to Outlook Converter is a powerful utility to import MBOX to PST format within a few simple clicks. MBOX emails can be converted into Outlook PST along with attachments. Also, the software can auto-detect the location of MBOX files from the default configured account and supports the conversion of orphan MBOX files to PST.
Why Should You Use This Software to Convert MBOX to PST?
As there are several third-party applications in the online marketplace to migrate MBOX to PST but, why we are recommending you to use this software. Well, we have some solid reasons for this as this software provides so many unique and handy features that make it best among all. Such as:
Convert multiple MBOX files into Single or Multiple PST files
Allow to export Orphan MBOX files to Outlook PST format
Auto-detect MBOX mailbox associated with the configured email client
Option to export selected MBOX files or entire MBOX folder
Allow to merge all MBOX files into a single PST file
24*7 technical support, full security, ensures no data loss
Import MBOX to PST in 6 Simple Steps:
Download and run MBOX to PST Converter software
Click on Add File button and add MBOX file from configured profile or manually
The software will load the file and display preview of entire MBOX content
Check all the desired emails you want for converting MBOX to PST and click on Export
Choose PST as export option, check PST Split option (if required) and select the saving location
Finally, click on Export button and all your MBOX files will be converted into PST within a few minutes
Wrapping Things Up!
How to import MBOX to PST is one of the most common queries on the internet today. In order to migrate MBOX to PST in a simple manner, we have come up with this write up. Here we have disclosed the solution for converting MBOX to PSTmanually as well as automatically. Now, users can pick the solution according to their ease and suitability to import MBOX to Outlook 2019/ 2016/ 2013/ 2010/ 2007/ 2003/ 2000.